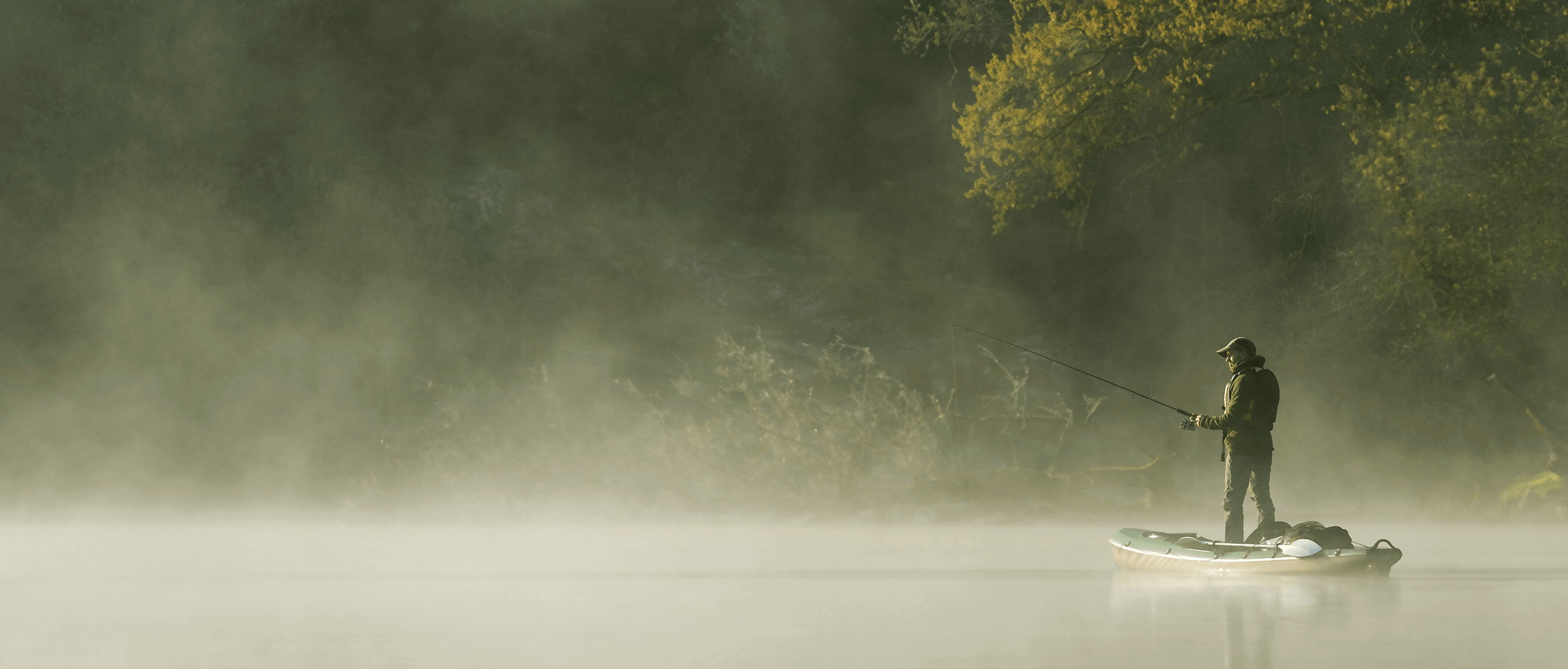 "Teach someone to fish, and they'll fish for a day. Teach someone to paddle and they'll fish for a lifetime!"
---
JAVA FISHING
Anglers looking for the perfect compromise between glide and stability in their next fishing kayak will appreciate the Java Fishing kayak. Ideally suited for lakes and slow-moving rivers, the Java features a long waterline and smooth hull design for efficiency during longer-distance fish trips while remaining stable and easy to paddle.
Using Twin Sheet Technology, the hull sections are formed and sealed together in one single operation creating a kayak that is lighter, stronger, and with a smoother finish than typical rotomolded fishing kayaks. Build for solo excursions, its lightweight and integral roller system makes it convenient to transport.
Better still: comprehensive fittings and accessories provide the angler with varying options to personalize their setup for each trip.
KEY FEATURES
Stable THD (Similar to A Tri-Maran) Hull Design

Generous rear storage area

Adjustable footrests

Integral rollers for easy solo transportation

Ergonomic anti-slip seat

Replaceable, removable stern and bow protectors

Anti-slip rail pads

Bow and stern handles

Integral deck lines for ease of reboarding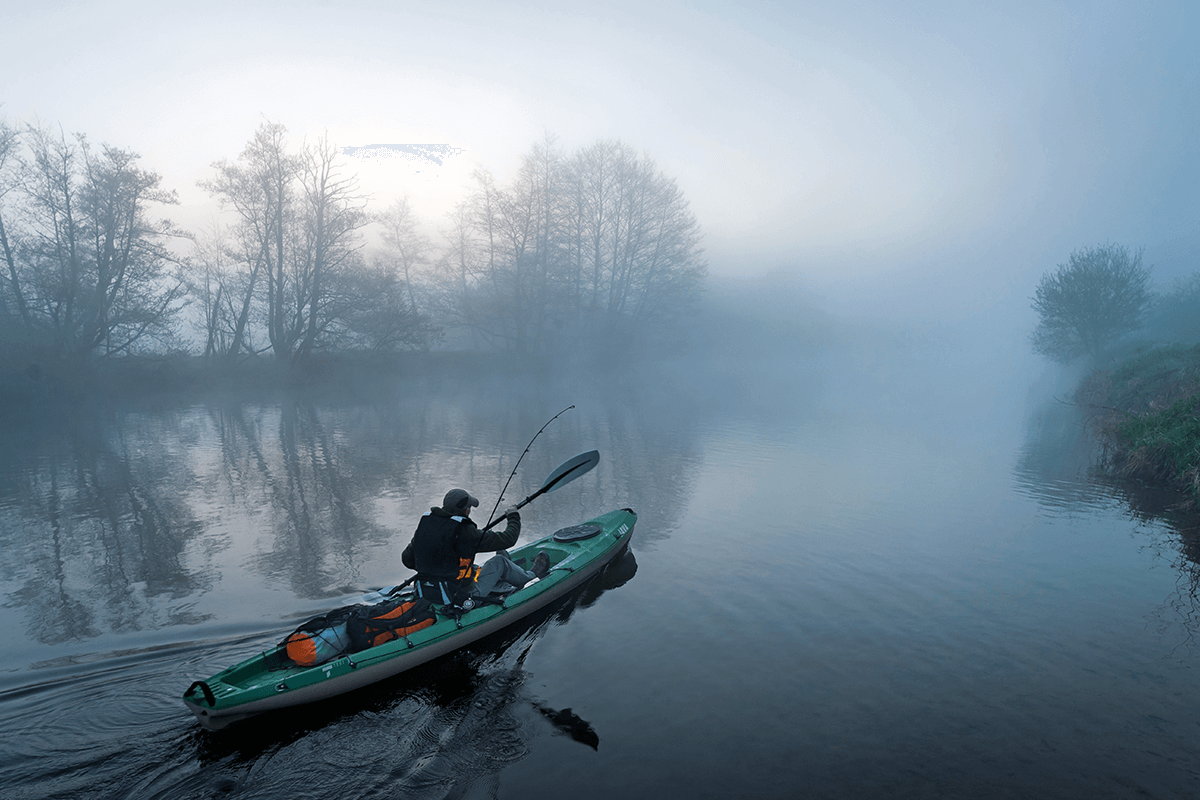 ---
11'0" BEACH CROSS-YAK
Fishing from a paddleboard can offer unique advantages to anglers, including better visibility, greater accessibility, and improved range of movement.
Even though the 11'0 BEACH CROSS-YAK was not design specifically for fishing, it is an ideal fishing platform for paddlers with moderate balance and fitness to navigate still or slow-moving waterways.
This rigid board offers smoother performance and greater agility than an inflatable paddleboard. Made using our signature Tough Tec construction, this board is virtually ding-proof and built to last.
Anglers accustomed to fishing from a kayak will enjoy the 11'0 BEACH CROSS-YAK's 2-in-1 paddleboard to kayak conversion feature allowing the rider to make easy configurations to meet their needs and comfort.
KEY FEATURES
Complete Package
Includes: convertible paddle, seat, footrest, and leash
Multiple Attachment Points
Allows for placement of seats, footrests, bungees, or gear
Full Embossed EVA Foam Deck Pad
Maximum comfort and grip
Keeled Nose
Enhanced tracking and glide
Ergo-Grip Carry Handle
Easy and comfortable transport
Made in France
High-performance and long-lasting board