Aria 5'11''
The wingfoil board to progress quickly
Aria 5'11''
Ideal for
People looking for an entry-level wingfoil board that will help them progress

Summary
Stable in flight and on the water, forgiving, easy take-off even when the rail snags the water surface
Explore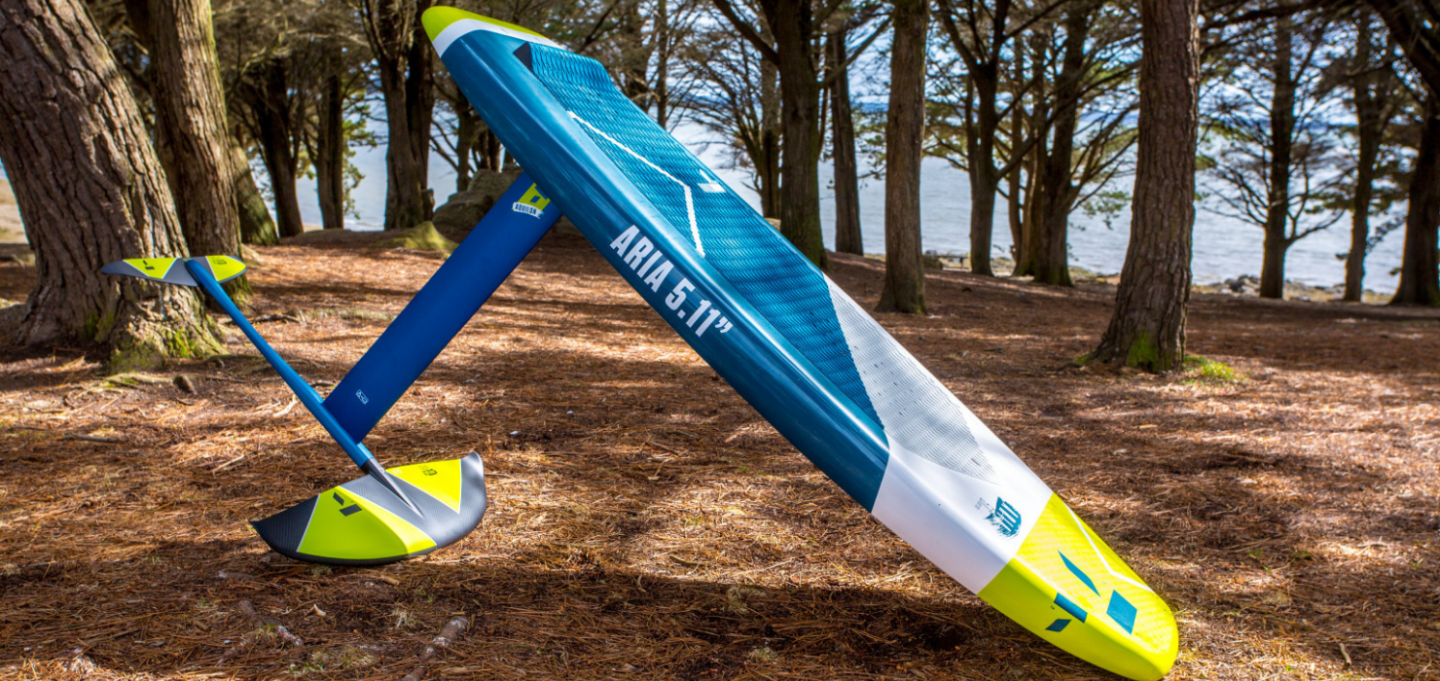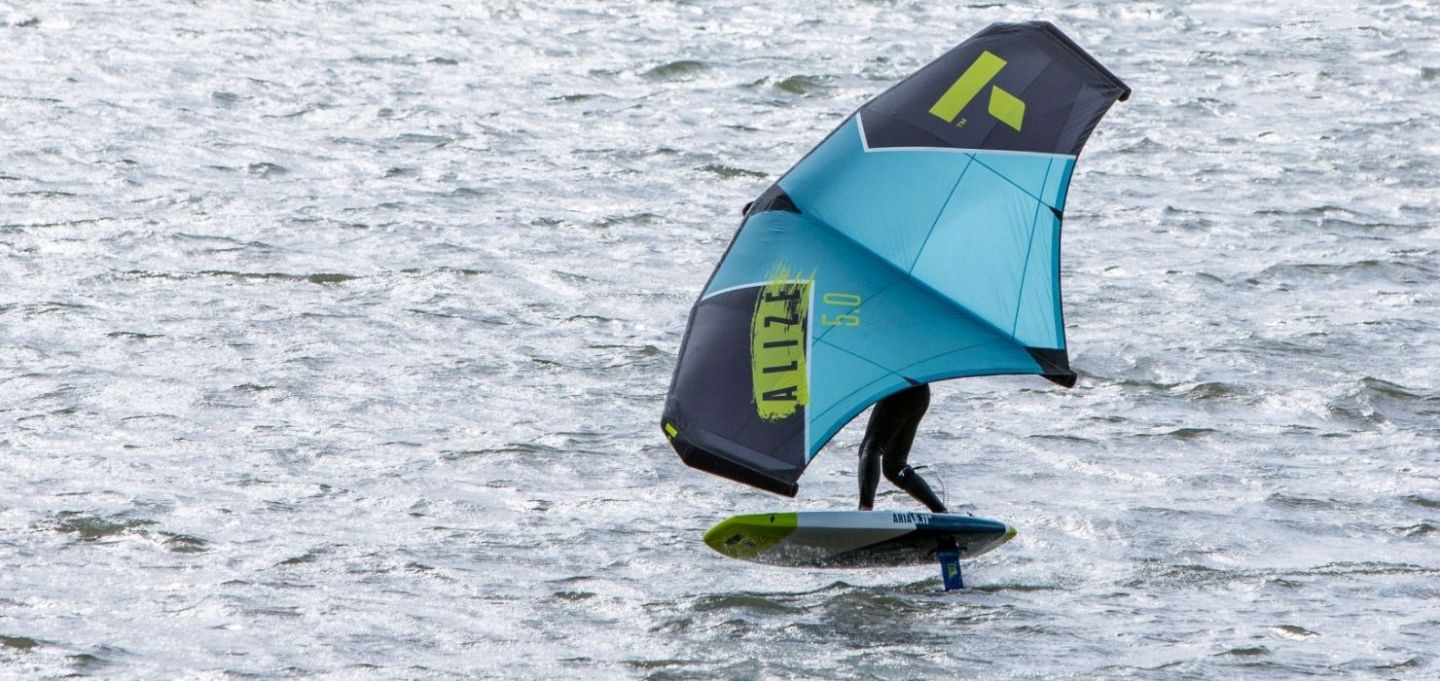 Description
Aria 5'11''
The Aria 5'11" board is the ideal solution for learning to wingfoil and progressing fast. Its 120L volume makes it a great fit for most sizes of rider.
The fairly flat rocker profile makes take-off easy, and its bevelled rail guarantees optimum performance as well as reducing risk of snagging when it touches water during turns and when leaning/banking the board. It never « sticks » to the water surface. The reduced rear rocker makes waterstarting simple and makes it more forgiving during in-flight water touches.
Its Superfly X construction (BiaX Carbon) is extremely tough, stiff and light weight, giving great responsiveness and optimum performance. The deck inserts make foot-straps a perfect option for riders who like a little more hold during jumps.
The double-rail system helps precision-mount the foil, while the generous deck pad and kick tail guarantee you maximum ride comfort.
---
Key Features & Benefits
Construction Superfly X (SFX) Tough build, rigid, light-weight
Compact length and wide profile Excellent stability on the water and in flight
Reduced rear rocker Easy waterstarts, and very forgiving when snagging the surface. Never "sticks" to the water
Close-set foot strap inserts Adapt easily to your riding style
Double-rail Precision-mounting of the foil
Integral hull-mounted handle Easy transportation with the foil fitted
EVA Diamond-groove deck pad and Kicktail Premium quality materials for maximum ride comfort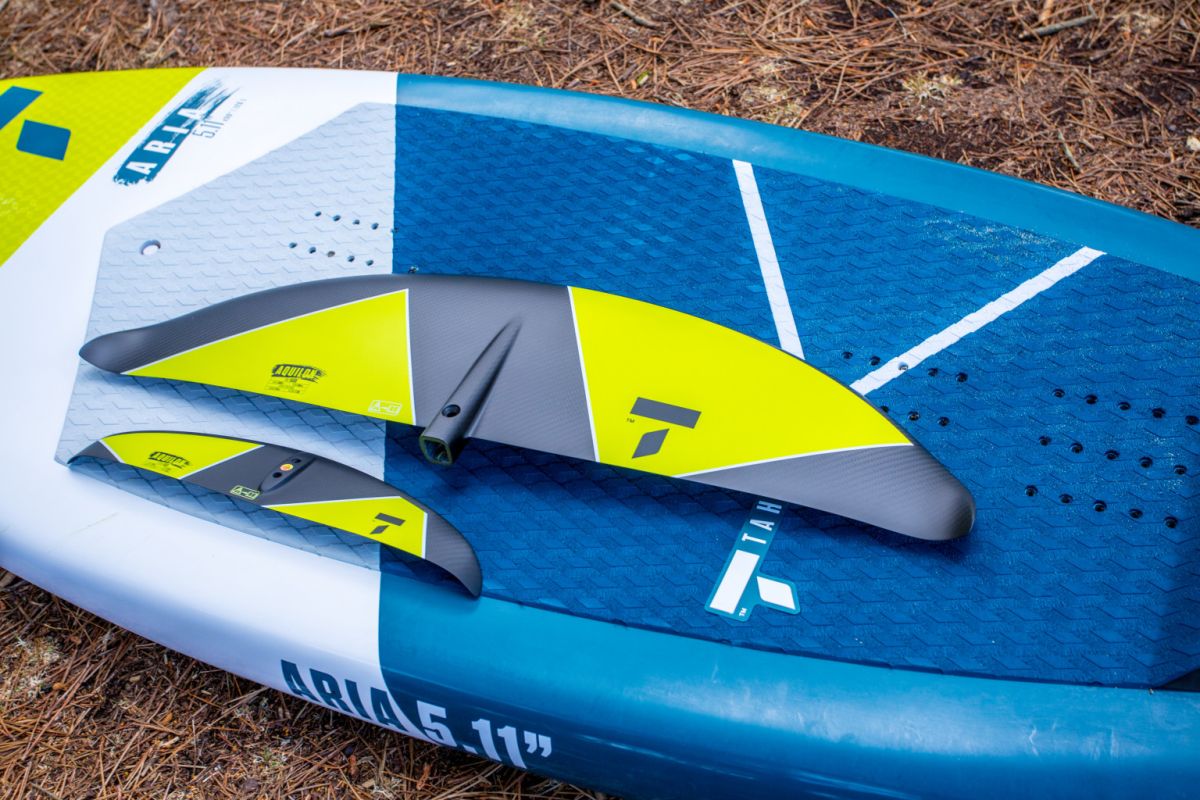 ---
Technical Specs
Max riders weight

240 lbs / 110 kg

Finbox configuration set up

Double US box

Product type

Rigid composite

Country of manufacture

China