7'0'' Meteor
The Softboard Made in France, recyclable & durable
7'0'' Meteor
Ideal for
Beginners to intermediates

Summary
The Meteor is designed for all riders who are looking to progress and have maximum fun with a soft board made in France and fully recyclable.
Explore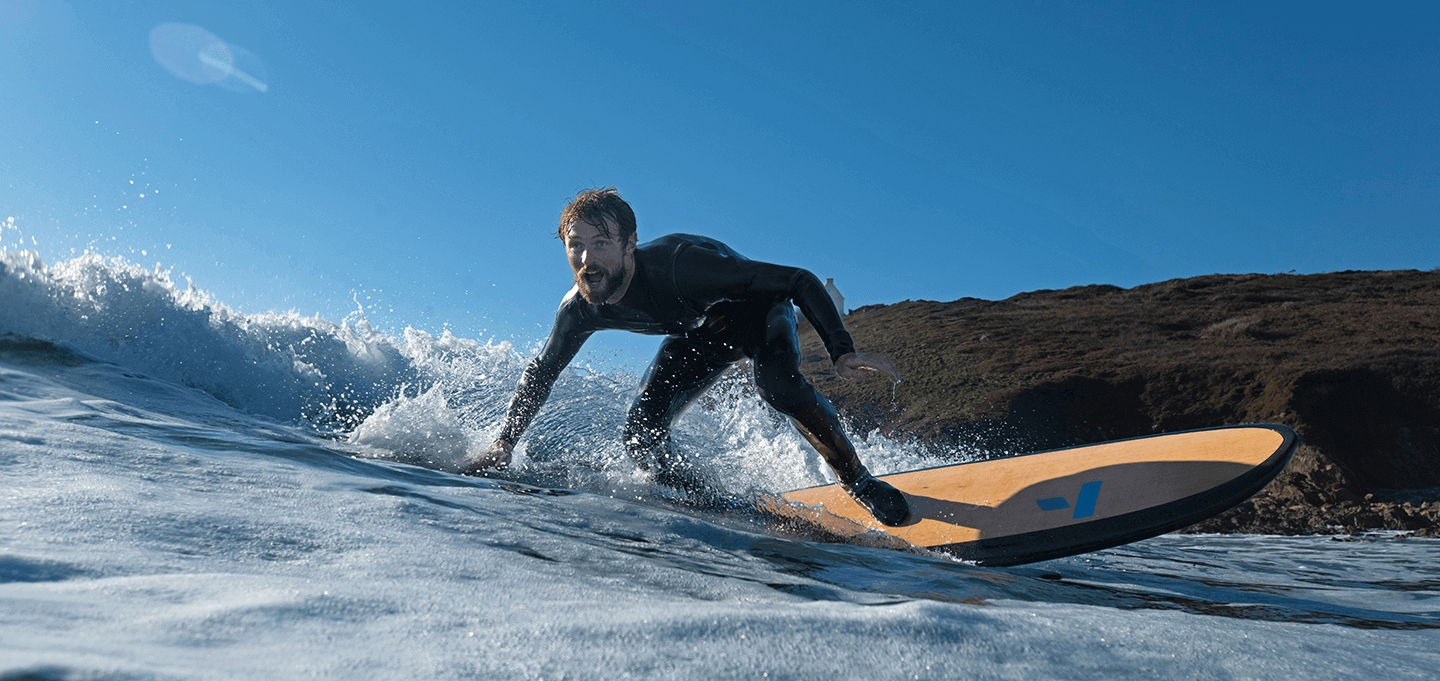 Description
7'0'' Meteor

Forget everything you know about foamy boards. The brand-new METEOR is just FUNtastic!
The METEOR offers all-round performance, exceptional glide, and effortless take-off, making it an ideal choice for riders of all levels, from beginners to intermediates. Whether you're looking to advance your skills or simply seeking maximum fun, you'll find the meteor to be a perfect fit.
Through meticulous shaping, the METEOR boasts a well-proportioned volume that is perfectly balanced. Its Vee-shaped hull provides excellent maneuverability, while a squash tail and subtle "spoon" front section ensure effortless paddling out. Additionally, the wooden double-stringers deliver both rigidity and flexibility, providing a unique feel to the board. Lively and made for the glide at full blast, it will become your go-to board for all conditions.
Our groundbreaking SKIN-TEC construction technology has enabled us to create a lightweight yet exceptionally durable board in the METEOR. The high-density cellular foams used in its construction are molded in France with a zero-waste manufacturing process, and the board is fully recyclable to boot. What's more, it's the very first Skin-Tec softboard produced in France and the entirety of Europe.
The brushed EVA foam deck-pad offers stability and a strong grip. No more need for wax. Put on your wetsuit, grab your board, and go surfing! Available in 3 sizes to accomodate a range of riders.
---
Key Features & Benefits
Skin-Tec technology 100% recyclable High-density cellular foam. Durable, light weight and water-resistant.
Double-stringers Integral factory-finished wooden stringers inside the hybrid foam slab. Gives extra rigidity whilst retaining flex.
High-quality brushed EVA foam deck-pad No more wax, maximum grip, 3mm thick.
FCS I fin boxes with STELLAR fins Flexible fins manufactured in France, eco-designed, raw material derived from recycled fishing nets. They are fully recyclable.
Textured surface Unrivaled feel and finish.
Integral carry handle Easy transportation
Leash plug
Made In France
---
Technical Specs
Max Riders Weight

190 lbs / 85 kg

Finbox Configuration Set Up

Thruster

One Foot Off Tail

15,07 in / 38.3 cm

Supplied fin(s)

3 x FCS Stellar fins

One Foot Off Nose

18.38 in / 46.7 cm

Product Type

Foam - Skin-Tec

Country of Manufacture

France
Package Includes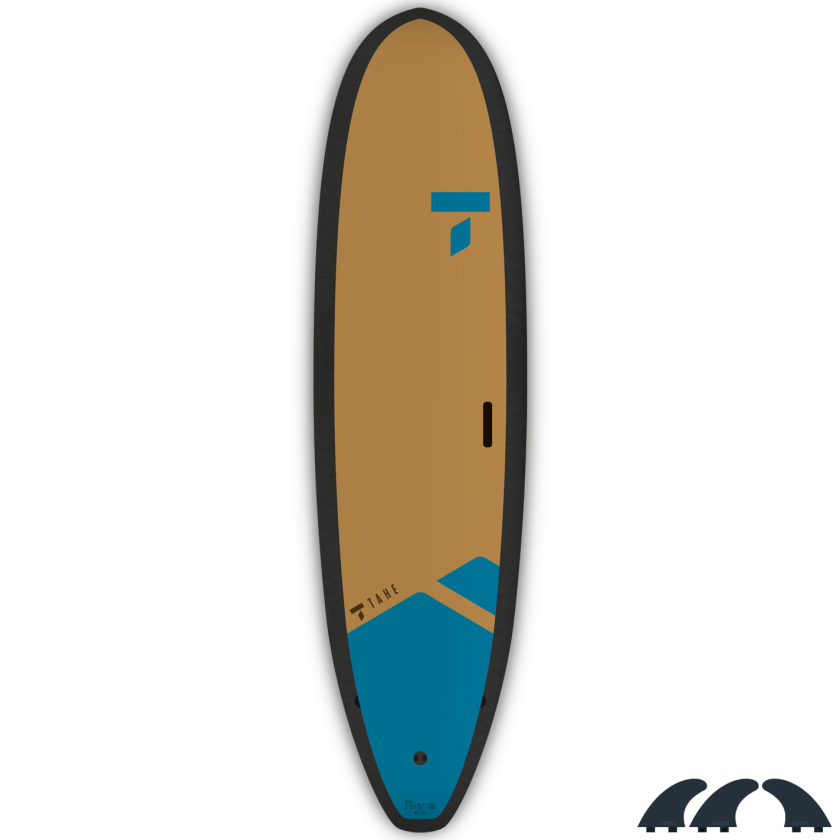 The Meteor comes with:
1x Meteor 7'0'' surfboard
3x Stellar fins