Swimboard
The Swimboard is an innovative, ergonomically designed body board
you can swim with fins as long as you like without getting tired.

Suitable for all skill levels, it's perfect for fitness, for fun, and for simply flippering around on the water.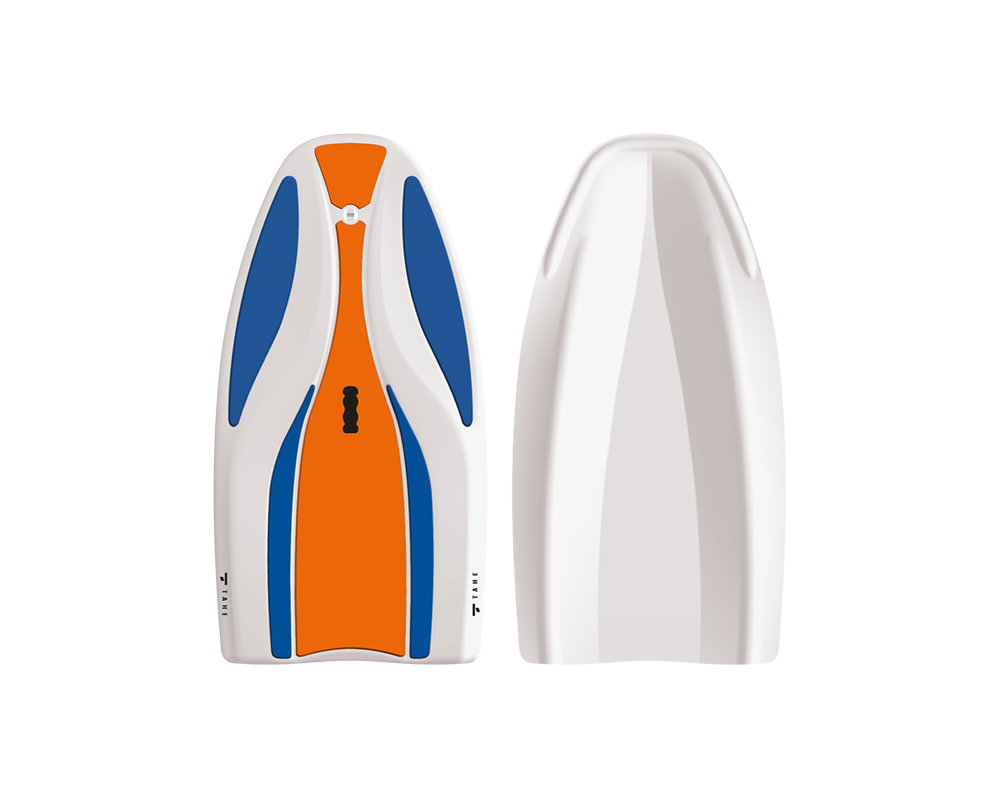 THE SAFEST AND MOST FUN WAY TO SWIM!
It's got great glide and will give many of your muscles (back, abs, legs, pelvis…) an excellent but sensible workout.
It makes getting in shape a total pleasure!
The secret of the BLUERIDE success is its ergonomic deck
and the seriously studied design of the hull.
---
SEE ALL SWIMBOARDS
Available in 2 different sizes