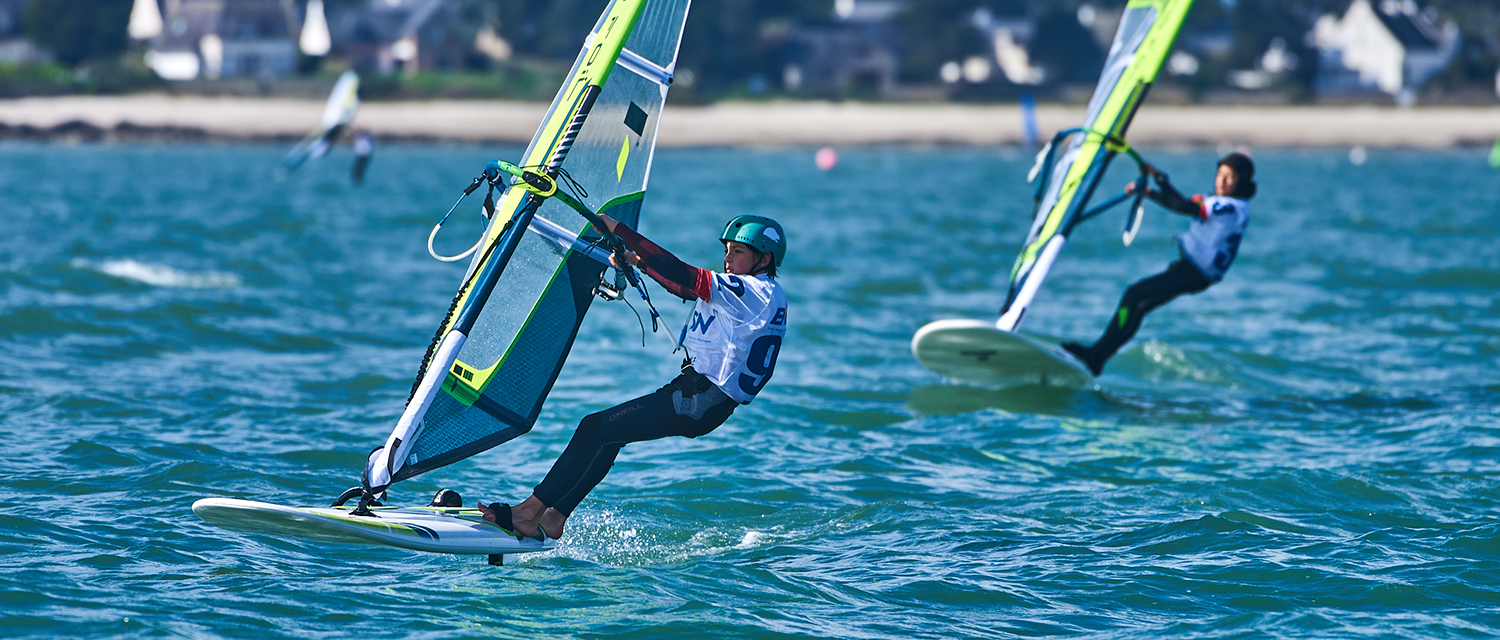 Photos de l'évènement 31 mars / 1er et 2 avril 2023 @Antoine Dujoncquoy
Last weekend the 2023 Foils Day event took place at the ENVSN in Quiberon. An event that has become a "must-do" for any and everyone interested in the latest "flying-above-the-water" innovations.
Les professionnels du marché tous réunis ce vendredi 31 mars @Antoine Dujoncquoy
The first day (Friday) was for the professionals, with some interesting presentations on subjects including speed trials, current evolutions in foil technology, the views of leading athletes and the network of schools and clubs, and some open discussions on these and other issues surrounding foils. Some extremely valuable exchanges that shone some light on the latest innovations and enabled leading experts in the field to share ideas and information.
Many of the major foil sailing brands were present with display stands and the possibility to test their equipment out in the bay of Quiberon. TAHE has always enjoyed close links with the ENVSN and were well represented this time, with the Techno Wind Foil 130 and their wingfoil rigs. A perfect opportunity for people to pick the brains of our team and discover the product range.
Swen Rilhac et Kévin Renaud, représentaient TAHE ce vendredi. Ils ont pu présenter les dernières nouveautés et innovations.

Notamment la toute dernière planche de surf METEOR. Grâce à notre technologie innovante SKIN-TEC, la METEOR est une planche légère et durable. Nos pains sont moulés en France et ne génèrent aucun déchet lors de leur production. Cerise sur le gâteau, elle est entièrement recyclable. C'est le premier et le seul softboard, en technologie Skin-Tec, fabriqué en France et en Europe
On Saturday and Sunday the bay was busy with demos and racing : wingfoil, kitefoil, windfoil, and monocoque foil boats. Plenty of wind and sun : perfect conditions for enjoying foil sports to the max.
The TWF 130 event was a race series for the Techno Wind Foil 130 U15 Challenge, organised by the ENVSN and Carnac Yacht Club. A great demonstration of enabling young riders to race on a rig that has been specially designed with them in mind.
The board once again proved its versatility, racing on a fin in the strong conditions on Saturday, then with the foil on Sunday.
And we saw plenty of TAHE wingfoil rigs in the big group on the water during the Brittany WingFoil Championships later on, with TAHE rider Titouan Pétard taking a very creditable 3rd place.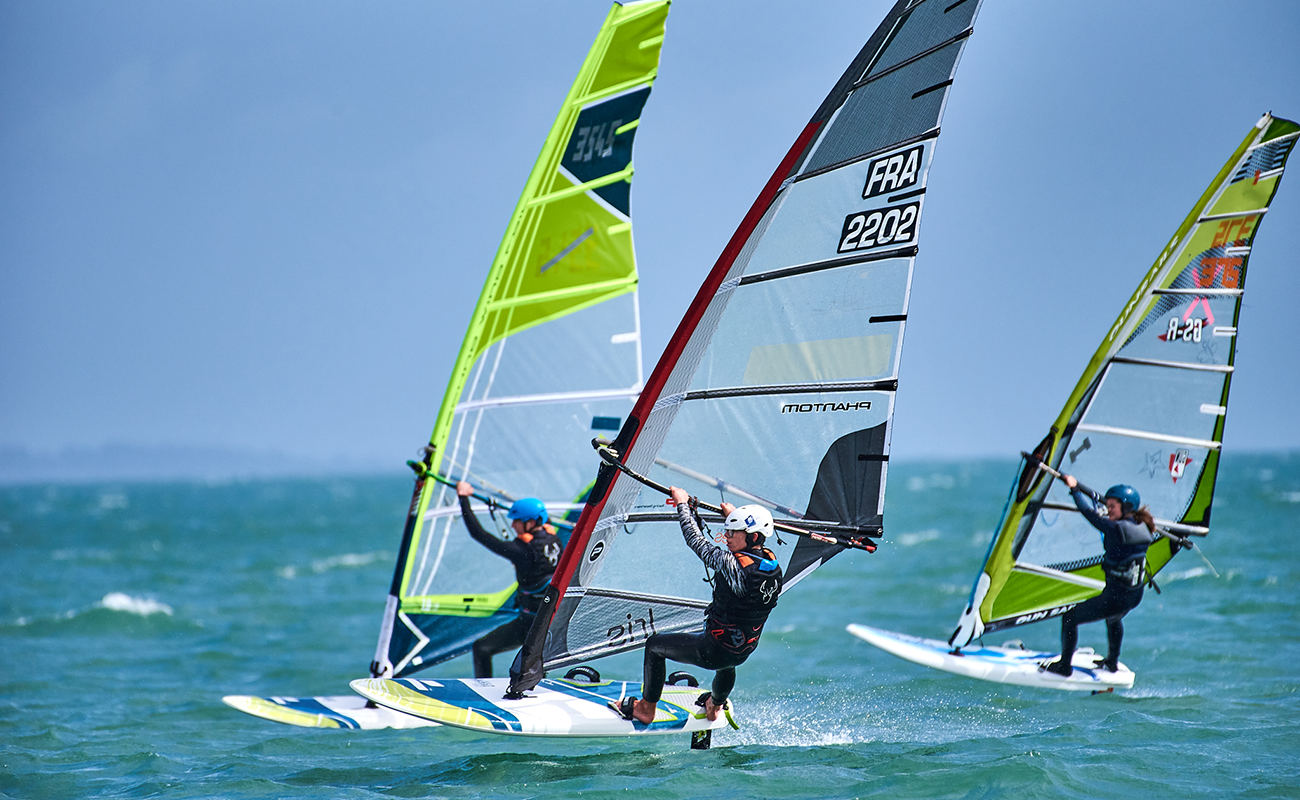 Régate Techno Wind Foil 130 @Antoine Dujoncquoy
---
A great idea, bringing together every foil adaptation, all the local makers and shapers, and everyone else interested in foils from top pros to total beginners, and a big success judging by the smiles on faces on Sunday evening.

Big up to the ENVSN and the other organisers for a fantastic foil weekend.