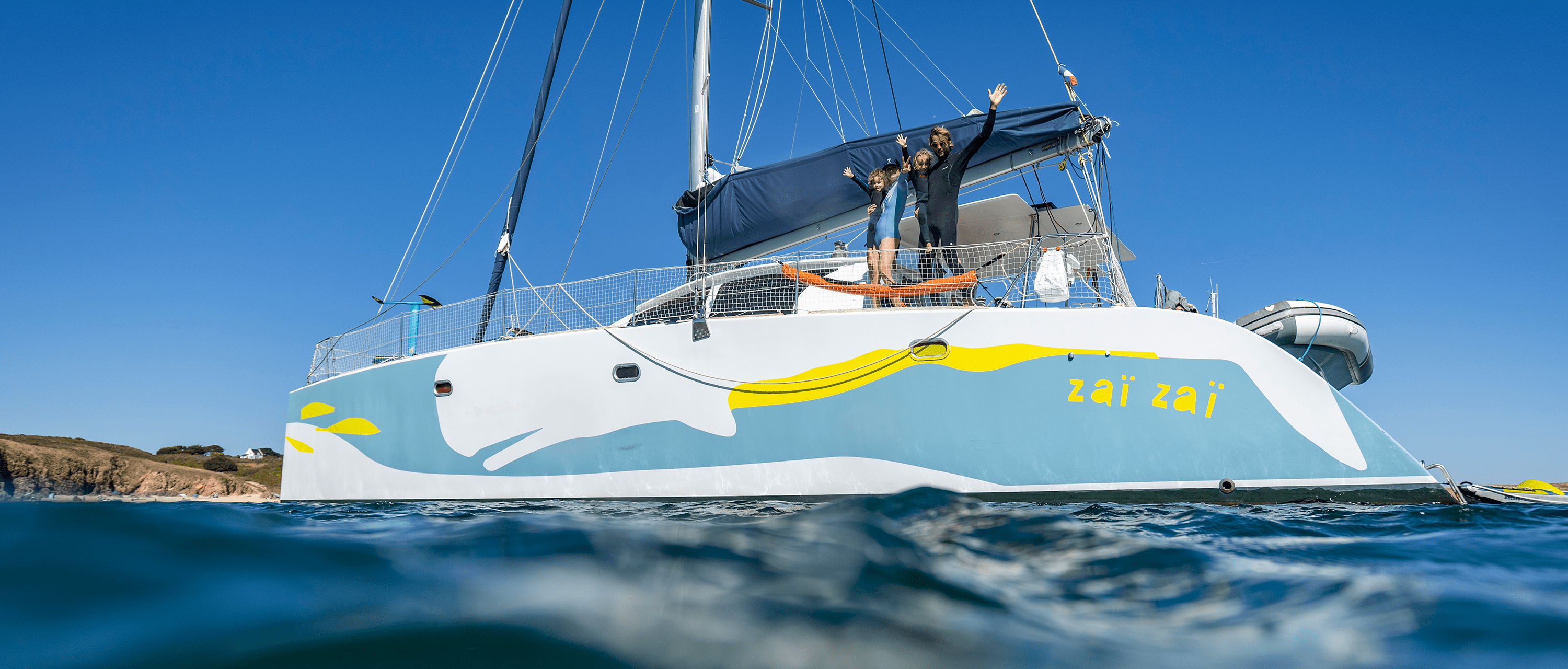 In our latest episode of the ZaïZaï family adventure, we talked about how to stay organized and live a great life on a small boat. How do you live in harmony together in a confined space 24/7? How do you live happily on a small boat with a growing family? Don't worry, the Gahinet family gives us the tips you need after a year of doing exactly that.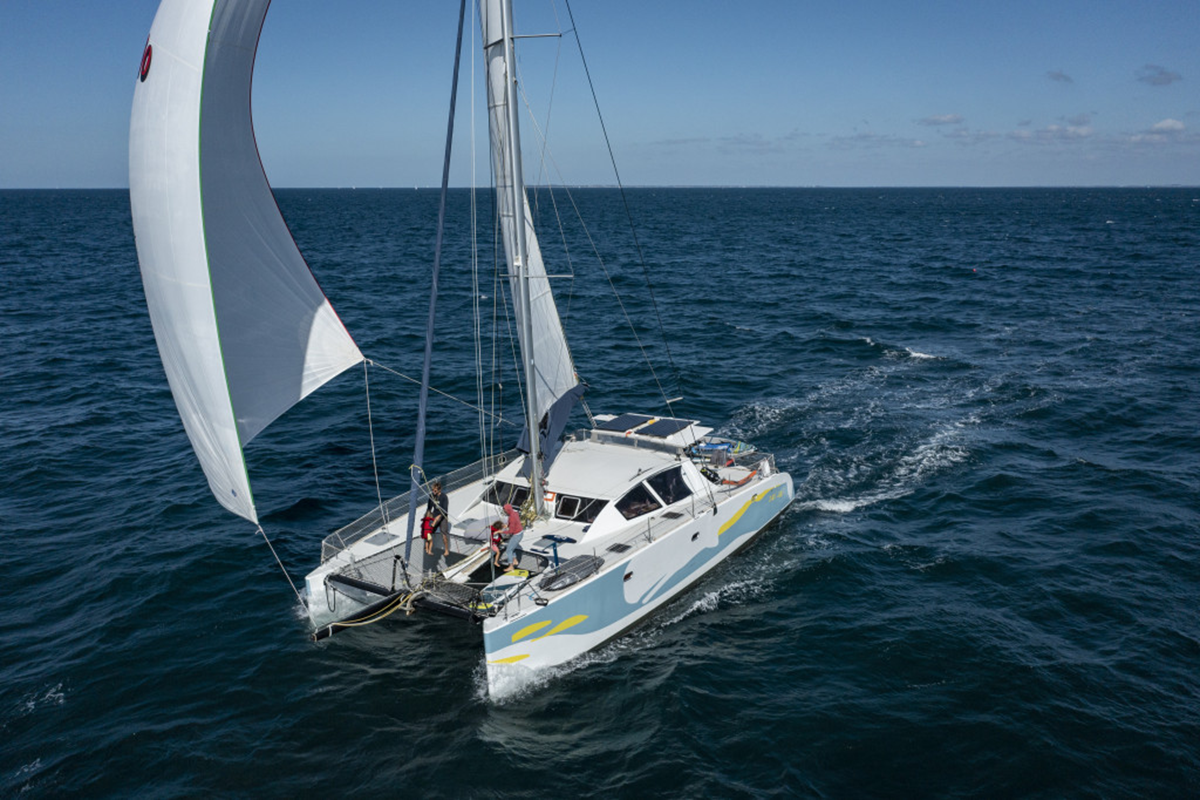 Not just any boat
Zaï Zaï was the result of a long search! Gwenolé and Anne-Laure Gahinet were set on restoring an old boat as opposed to purchasing a new one. "You see so many old boats in every harbor and port" says Gwenolé and Anne-Laure. "Why not recycle, restore an old one, and give it a new life? That was a big factor in planning our project." When they found Zaï Zaï, it was love at first sight. It was the perfect size, with a generous living space—exactly what they needed for the whole family to enjoy voyaging together. And for Gwenolé, it was a perfect fit with his profession and motivated personality."Sometimes a bit of hard work and restoration is well worth it" says Gwenolé. "You can write your own beautiful story! And we can even take an inflatable SUP, an inflatable kayak and wingfoil gear, there is lots of space, it's great."
The organization of life on board
In addition to Gwenolé and Anne-Laure, the Zaï Zaï family unit includes two lovely little girls. Julie (3) and Cléo (5) who "are still very young" in Anne-Laure's opinion. It's important to them that everyone has the space to grow and flourish. "Everyone needs a bit of personal time and space" says Anne-Laure."But we're also doing this whole project together as a family".
Gwenolé and Anne-Laure try to divide up the day into different periods, with each parent spending time alone with the girls and other times when they are all together. "The risk is that one of us feels they have lost that opportunity for personal development because they no longer have time or space for themselves because the family scenario is dominating" says Anne-Laure. "You have to stay aware of that risk in order to avoid it." Living on a boat has advantages, everyone can easily go for a kayak ride or wingfoil session whenever the conditions are nice!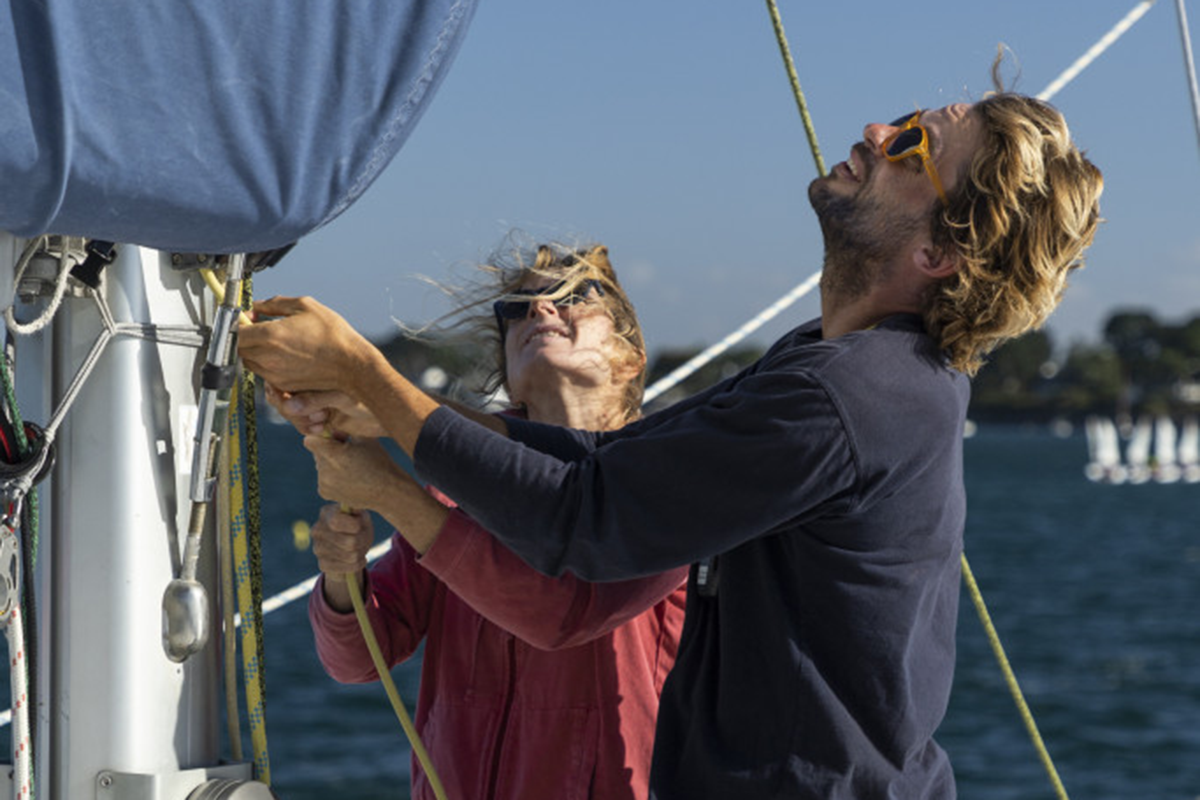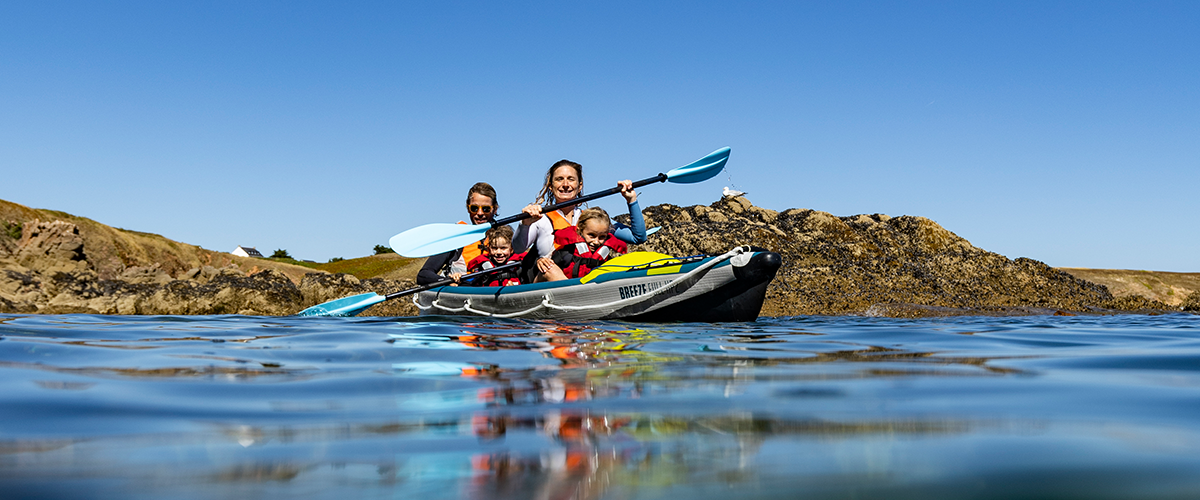 A typical week aboard Zaï Zaï
To ensure both parents get time for themselves, the family often organizes their lives in week-long blocks. Sometimes, Gwenolé will go off on his own for a few days for work or to do some repairs and sailing on his own. Once he returns, it's Anne-Laure's turn. During these absences, the other parent is in charge of looking after the family "home", the girls, sailing, or heading to port for some time on dry land and a good walk.
Each week, the family enjoys a three-day long weekend where they often sail somewhere together and do some island hopping."You have to be adaptable, if we do a long journey on the boat we might stay in the same place for a couple of weeks afterwards, you have to adapt yourself to each new situation" concludes Gwénolé. "We do our best to make sure that everything runs smoothly on board because these are truly unique experiences, and we'll have unforgettable memories of these ocean experiences!"