This Tuesday, 28th June, on the banks of the river Seine, the 3rd annual running of the ECOSPORT AWARDS was held. Organised by l'UNION Sport & Cycle, the most important organisation in the field of sports related businesses, the event was created to recognise excellence in businesses operating in the sports, cycling and active mobility sectors, especially their commitment and their innovations regarding respect for the environment.
At the prize-giving ceremony, TAHE was judged to be the winner of the « Eco-Conception » award, for the durability of its products and the use of "de-carbonised" component materials in the manufacture of sports equipment.
A special highlight of the work that the TAHE manufacturing teams have been doing for some years now. Interview with TAHE Brand Manager Jacques Freydrich on the genesis and the success of this project, which will lead to others.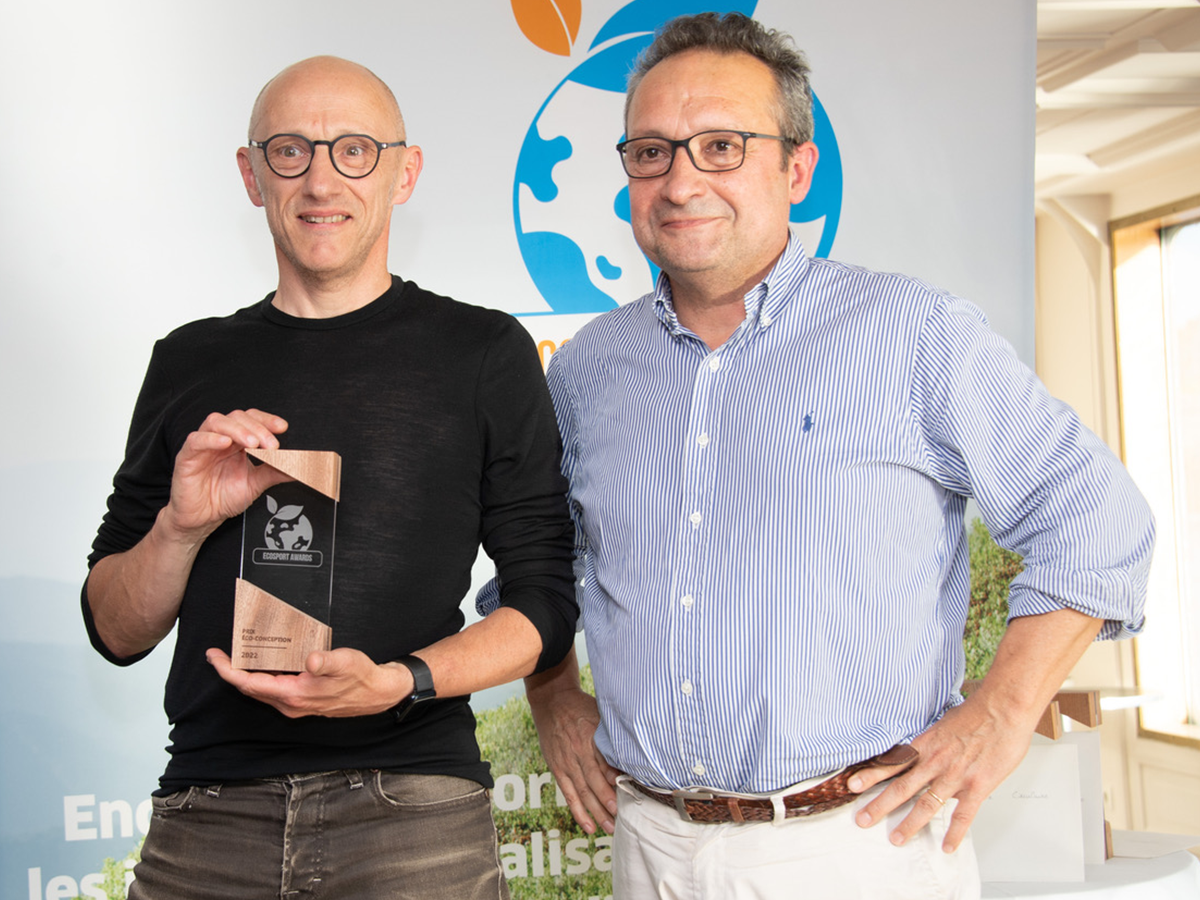 This is just the beginning
Jacques Freydrich: "It's an incredibly proud moment, seeing this project succeed and receiving the approval of the judging panel. The Eco-Conception award is a recognition of much hard work that has been done. There were lots of great ideas and lots of big manufacturing brands in the running like Bollé, Rossignol and Nolt.
But this award isn't an end in itself, it's just the start of a much longer story, one that's always been part of our company DNA."
The challenge: create a recyclable surfboard
J.F: "We've been honoured with this award thanks to our work creating our recyclable COMET surfboard, and for its STELLAR fins, which are made from 100% recycled fishing nets, and which themselves are 100% recyclable. For us, the challenge was to eco-design a surfboard without rolling back on our core principles. Which means a product that is reliable, high-quality, with a long life-expectancy, and no compromise on performance. To do all that at an affordable price. And most importantly, to minimise our environmental impact.
The real innovation came through our Tough-Tec manufacturing process. The COMET is composed of just two component materials that can be easily separated when the board is shredded at the end of its life. The board shell is thermoformed direct onto the EPS shape. No solvents, no resin, no fibreglass. The shell itself is made from 70% secondary materials, from our off-cuts and rejects. The EPS shape is moulded here at our factory in Vannes producing no off-cuts or other waste. But a surf without fins doesn't workp, we wanted to push the project all the way. That's how the Fish-Net fins came to be invented."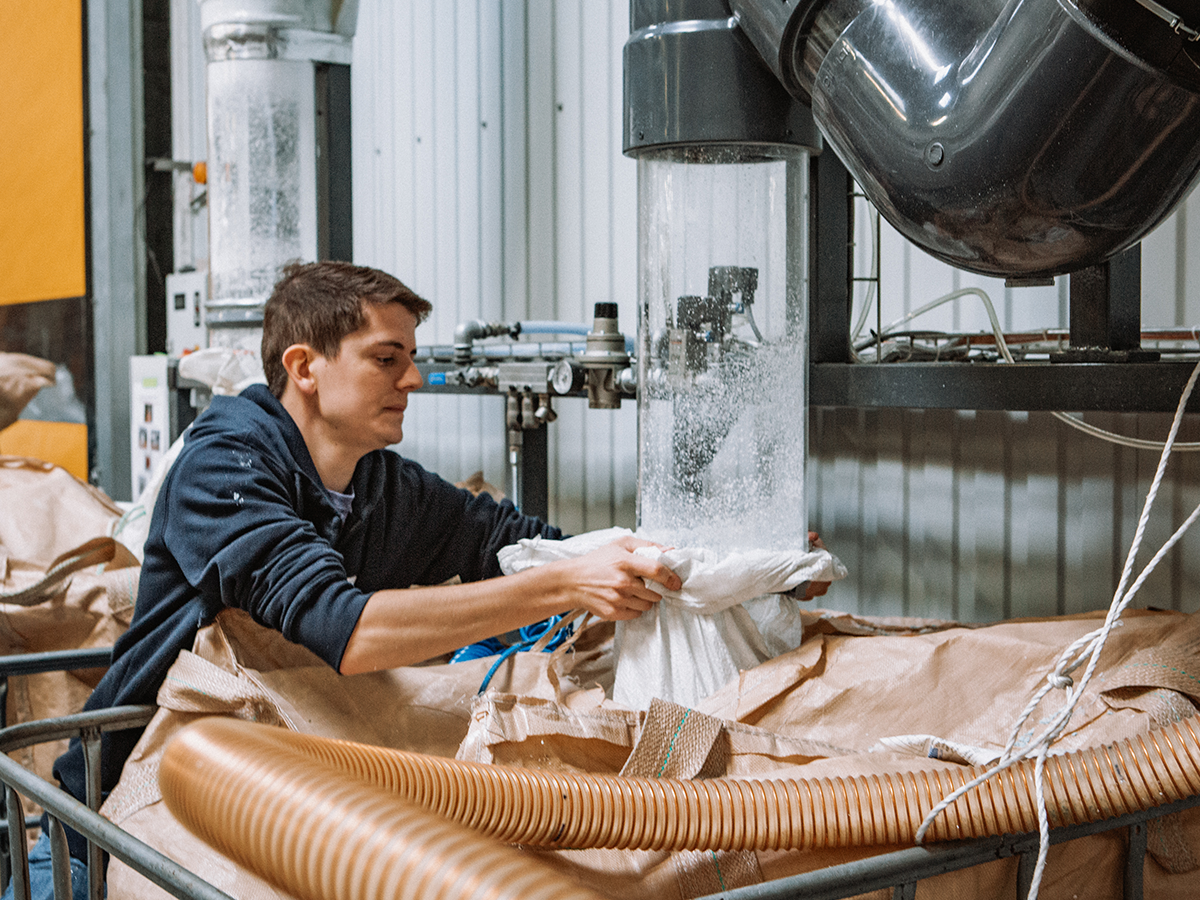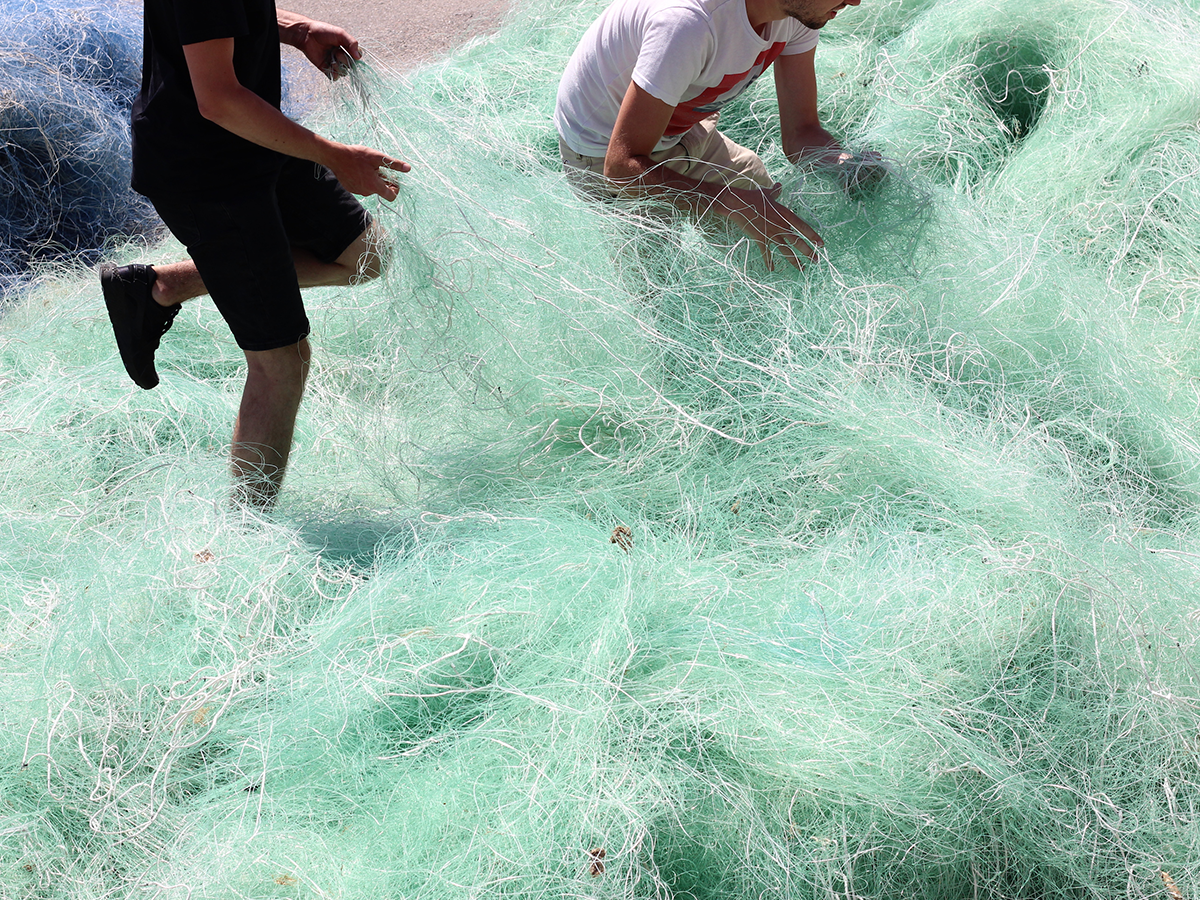 It's a teamwork
J.F: "The only way that this project could ever succeed was by having great synergy and pathways between all our teams: research and development, production, management and marketing. Everyone working together. Our injection facility at Merpins, where the fins are made, was also heavily involved. The possibility to produce all the components in-house means we can control all the steps of the production process. We're operating in a small circle, a few hundred kilometres max, around our main manufacturing base."
A meaningful collaboration with Fil&Fab
J.F: "Apart from our great teams working in Vannes and Merpins, this has also been the fruit of a collaboration with new partners, such as Fil&Fab who supplied us with the recycled material for our fins.
As a leading player in our market, it's important for us to support the creation of new ideas and concepts and provide them with and opening. That enables us to benefit from new materials to alternative solutions.
The fishing nets collected at the fishing port in Brest have already had one life in the water. Then they are recycled, transformed and become a new material or product that can be re-used in the aquatic context, in a different form and with a completely different function. It's a very short journey from collecting the nets to the new finished product. These fins, supplied with the board, reduce our environmental impact by up to 80% compared to fins traditionally sourced in Asia. It's a perfect fit. And a powerful image."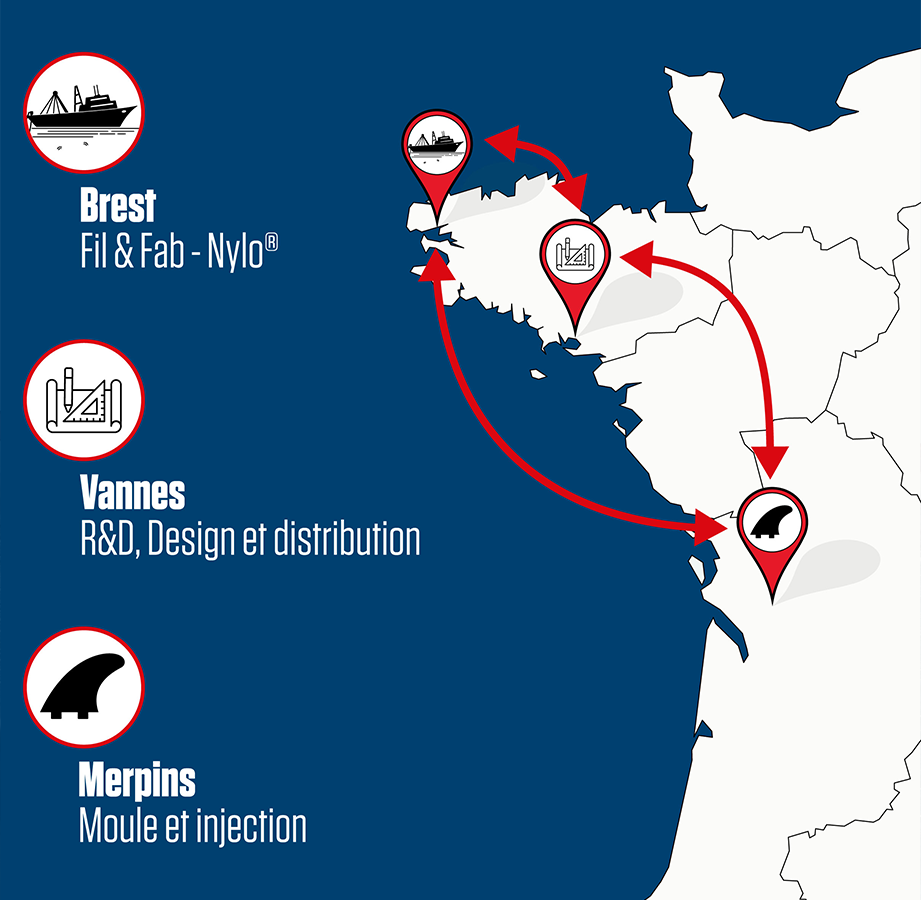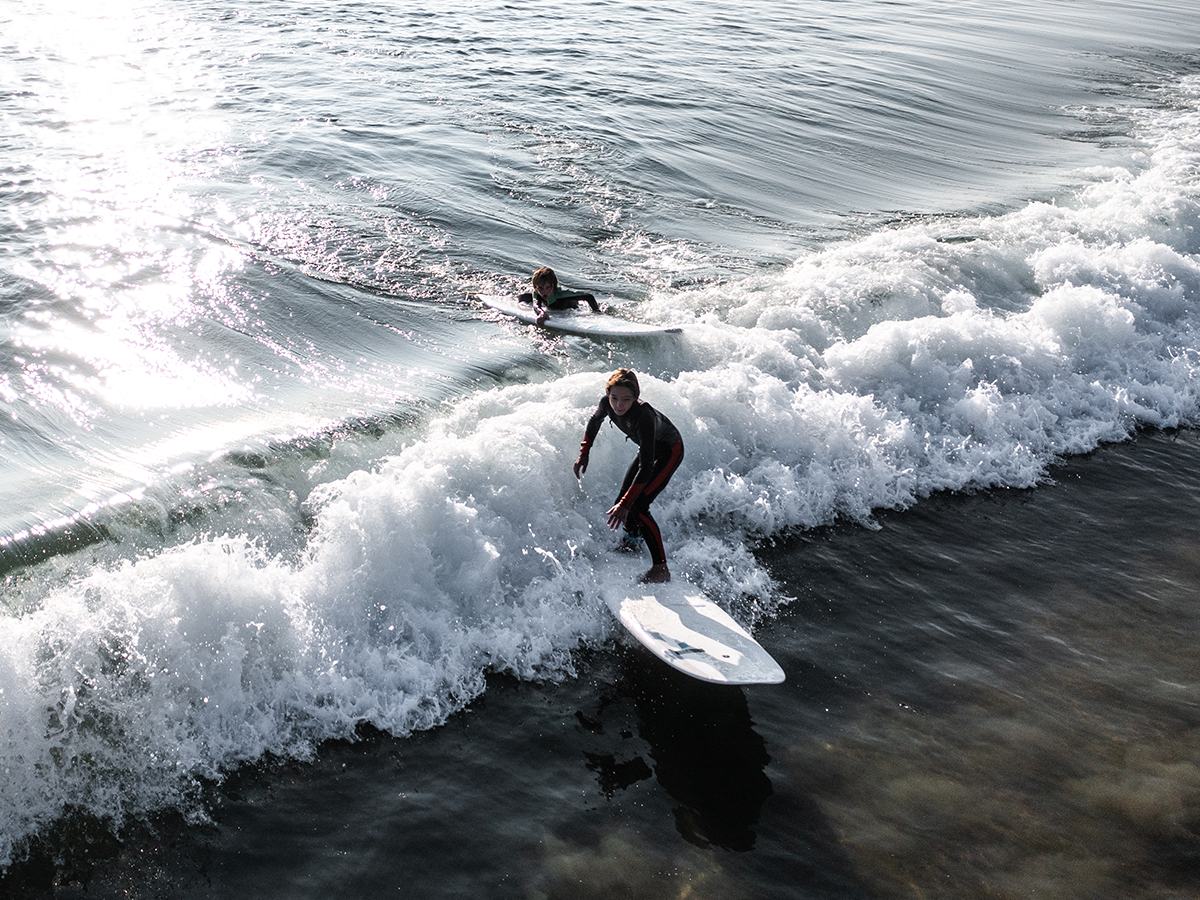 About TAHE
The result of the acquisition of BIC Sport by the Tahe Outdoors Group in 2019, the TAHE brand gives continuity to the core values that were so important to the success of BIC sport. For over 40 years, TAHE has been sharing and encouraging its passion for board and water sports with generations of consumers. At its factory in Vannes, Brittany, TAHE conceives and manufactures reliable, high-performance products (Stand-Up-Paddle, kayak, windsurf, wingfoil, surfboards and tenders) that are built to last, and to guarantee you endless playtime on the water.
About Fil&Fab
Fil & Fab is a French business start-up specialising in giving old fishing nets a new life as a new primary component material: Nylo®. This is a recycled polyamide coming from 100% recycled fishing nets. Nylo® comes as granules with guaranteed tracability, targeted at plastic injection moulding, available in various versions relative to its technical properties and requirements. The granules can be used for all kinds of injected parts, including sunglasses frames, watch faces, fins for surfboards, and other technical applications.