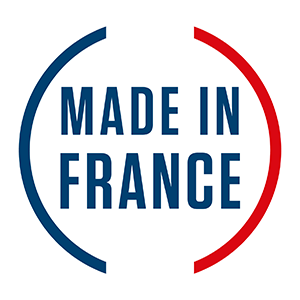 COMMITTED TO MADE IN FRANCE
Welcome to the world of TAHE
For more than 40 years, we have been conceiving, designing, and building products at our factory in Vannes that are easy to enjoy, built to last, and guaranteeing you infinite fun and pleasure on the water. It's 100% French ingenuity that's recognized all around the world!
UNIQUE THROUGHOUT EUROPE…
From our nerve-centre in the magnificent Golfe de Morbihan in Brittany, we can proudly state that we are the only board and water sport manufacturer properly and fully based in Europe. Here in Vannes, the heart of our operation, we design and manufacture most of our product range: Stand-Up-Paddle, surfboard, kayak, wingfoil, windsurf, O'pen Skiff, dinghies.
An unparalleled skill set and expertise rooted in collaborative efforts, unrivalled globally, and disseminated across more than 90 countries worldwide.
STRONG REGIONAL BASE
We're from Brittany, we're Bretons and we're fully implicated in local economic development. The majority of our suppliers, including those for molds, accessories, fins, and paint, are located in the western region of France. Even those situated further across Europe are no more than 1000km away from our factory.
These partnerships with local, innovative businesses add dynamic to the local economy, creates new links in the supply chain, helps create jobs and reinforces our independence.
STATE OF THE ART PRODUCTION TOOL
Over the years, our Vannes site has evolved through our sustained investments, showcasing our ongoing commitment to rejuvenate and innovate our techniques. We custom build our own machines for precision manufacturing of our products.
This enables us to have a range of manufacturing processes and unequalled capacity to develop new construction techniques.
RESPONSIBLE MANUFACTURING
Our in-house manufacturing technologies such as Ace-Tec, Twin-Sheet, Tough-Tec and Skin-Tec combine pressure, precision and quality. They consume minimal energy and are free of emissions and solvents. Our Twin-Sheet, Tough-Tec and Skin-Tec technologies do not use any resins and the products are fully recyclable at the end of their life.
All our production leftovers and scraps are either reintegrated into the board manufacturing process or recycled. Additionally, the molds we utilize are designed for long term use, viable for decades.
HUMAN CENTRIC
Retaining our production facility in France and supporting the technical know-how of our collaborators has been a long-standing priority.
At our site in Vannes nearly 100 women and men are full-time employed with total respect for European employment law in the conception and manufacture of our products that allow consumers to live the TAHE experience.
DURABLE LONG-LASTING PRODUCTS…
The manufacture of all our rigid products takes place in France in a spirit of environmental respect. All our production off cuts and waste are recycled and more than half of our products are fully recyclable at the end of their life.
All our products are manufactured to have a long working life. There's no built-in obsolescence in our product range!
AND ACCESSIBLE
Everyone should have the opportunity to express themselves and have a sense of achievement by enjoying board and water sports.
That's why our products are conceived to deliver you the maximum ease of use and affordability possible, whether you're a start your journey or looking to take your sport to the next level.
POWERED BY PASSION
The love of board sports that drives our business is very much part of our company DNA. It's a passion that is a constant source of joy and adds positivity to our lives. That's why we're constantly investing in enabling new generations to discover the endless playtime of board and water sports, thanks to our sports structures such as One Design, O'PEN SKIFF, T293 and TWF 130 classes.
We were also the first to manufacture a production surfboard, which subsequently enabled thousands of young riders to discover and enjoy surfing.
THE LATEST NEWS
MADE IN FRANCE
METEOR SURF
The METEOR offers all-round performance, exceptional glide, and effortless take-off, making it an ideal choice for riders of all levels, from beginners to intermediates.
Our groundbreaking SKIN-TEC construction technology has enabled us to create a lightweight yet exceptionally durable board in the METEOR.
The high-density cellular foams used in its construction are molded in France with a zero-waste manufacturing process, and the board is fully recyclable to boot.
What's more, it's the very first Skin-Tec softboard produced in France and the entirety of Europe.
STELLAR FINS AND COMET SURF
Eco-designed, Stellar fins are 100% made in France, from harvesting to the finished product. Fishing nets are collected and recycled in Brest. They are crushed and then they are transformed into nylon pellets: Nylo®. The mold was specifically created by our teams is a technological and high-precision masterpiece. These fins are entirely recyclable at the end of their life.
The Comet board gives you unbeatable and unbreakable reliability and performance thanks to its Tough-Tec construction. Ideal for learning and progressing your wave riding. Its polyethylene skin and EPS foam body are 100% recyclable and 100% Made In France.
ARIA WINGBOARD
The ARIA 5'8'' is one of the most exciting additions to our wing foil range. This wing foil board is manufactured in France, at our production site in Vannes. A first.
This new shape is opening the doors for wing foilers who want a rigid board at an affordable price.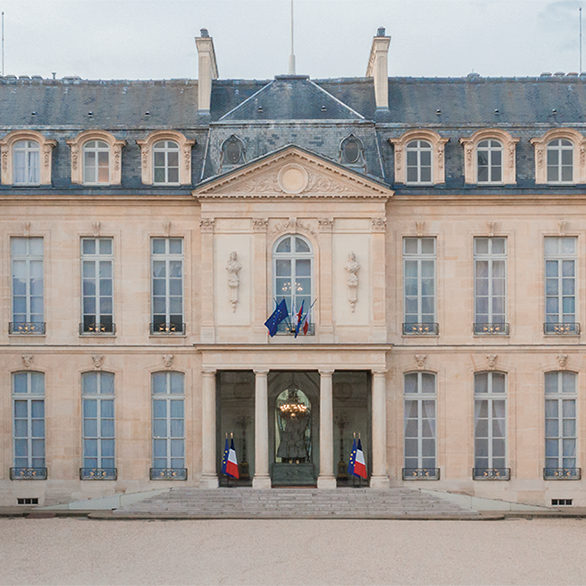 AMBASSADOR FOR THE MORBIHAN DEPARTMENT AT THE ELYSÉE, PARIS
TAHE, with its COMET surf board, will be representing the Morbihan region at the "Grande Exposition du Fabriqué en France" (The French manufacturing Expo) at the Élysée Palace on the weekend of 1st and 2nd July.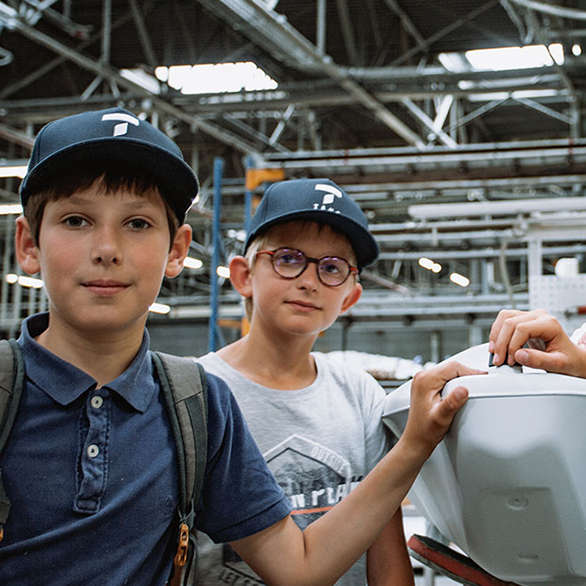 THE SECRETS BEHIND THE BUILDING OF THE O'PEN SKIFF
We invite some of young skippers to visit our factory in Vannes and show them how we manufacture the boat they all love to sail.
PLUS DE 40 ans d'innovations
Découvrez la timeline !
Avec l'acquisition de notre usine à Vannes et le lancement de nos gammes de planches à voile emblématiques, de la débutante à la planche Olympique, TAHE (BIC ?) devient leader mondial du marché des funboards.
Qui ne se souvient pas de la Jazz, l'Electric ou l'Astro Rock ?
En 1993, sortie du premier surf industriel de l'histoire du surf. TAHE (BIC ?) casse les codes, et rend le surf accessible à tous.
Lancement de notre premier Kayak Sit-on-Top, le Bilbao, au design innovant, aussitôt récompensé par une Etoile du Design.
D'autres modèles incontournables suivront : Bornéo, Trinidad, Ouassous pour n'en nommer que quelqu'uns !
O'PEN SKIFF, LE DÉRIVEUR POUR LES ENFANTS
Petit dériveur moderne et fun, l'O'pen Skiff bouscule le marché, dominé par l'Optimist et offre des milliers d'heures de fun sur l'eau à une toute nouvelle jeune génération grâce à la création de sa propre classe.
LE BOOM DU STAND-UP PADDLE
Avec le fort engouement pour le paddle aux USA, puis en Europe, nos ingénieurs planchent rapidement sur la conception de nos premiers SUP. Dès 2012, ce sont plus de 30 000 planches qui sortent de notre usine et TAHE (BIC) devient alors le leader mondial sur le marché du Stand Up Paddle !
WINGFOIL, PRÊT POUR LE DÉCOLLAGE
Les ailes fleurissent sur le marché, les foils aussi, alors pourquoi ne pas faire voler nos propres planches aussi ? Au départ, fabriqués en Asie pour gagner du temps sur un marché très concurrentiel, la première planche de wingfoil TAHE produite en France par nos opérateurs ? sortira en 2023, pour le plaisir du plus grand nombre !
LES AILERONS STELLAR ET LA COMET
Eco-conçus, les ailerons Stellar sont 100% français, de la collecte au produit fini. Les filets de pêche sont ainsi collectés et recyclés à Brest. Broyés, ils sont ensuite transformés en granulats de nylon : le Nylo®.
Cette matière est transformée en ailerons sur notre site de production de Merpins (Cognac, France). Le moule créé de toute pièce par nos équipes est un bijou de technologie et de haute précision. Ces ailerons sont entièrement recyclables en fin de vie.