KAYAK
HOW TO CHOOSE


YOUR KAYAK PADDLE?




By TAHE #ENDLESSPLAYTIME




THE 5-POINT GUIDE
When you get into kayaking, you'll quickly realize the paddle is the essential element required for propulsion.
To ensure maximum enjoyment, it's important to have the right equipment and to choose a paddle adapted to your size, weight, and type of activity.
Single paddle? Double paddle? Blade shape? Size? Various parameters need to be taken into account in order to choose the best paddle for you.
Lost? Our top kayak specialist Francois gives you his top tips to help you decide.
1|DIFFERENT PADDLE TYPES
There are two main types of paddles: single or double bladed.
The single-bladed paddle
It's used in canoeing and standup paddling. In a canoe or on a paddleboard, you are sitting on top, above the level of the water.
The double-bladed paddle
It's almost exclusively used for kayaking, where you are seated slightly below the water level inside the kayak.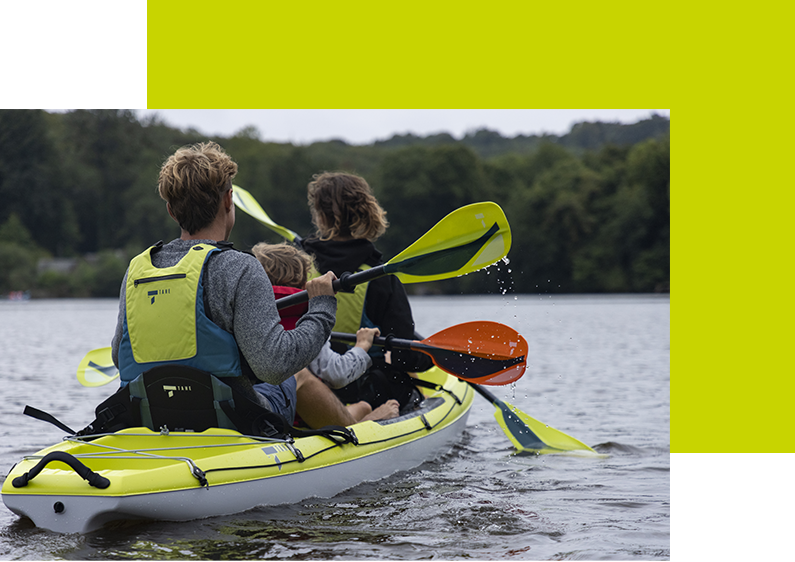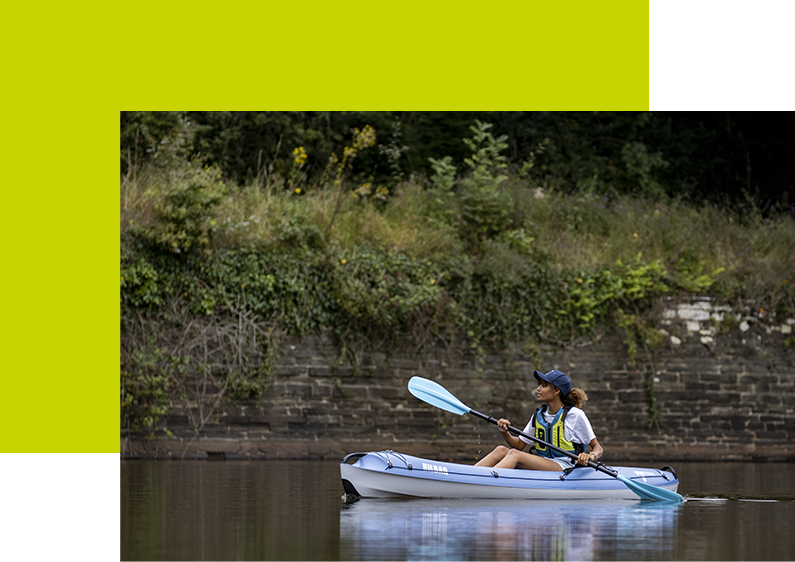 2|THE SHAPE OF THE PADDLE BLADE
There are two types of blades to choose from.
The High Angle blade
It's short and wide, and is mainly for use in white water. It reacts quickly but requires a lot of energy and a very vertical paddling technique.
The Low Angle blade
It's more elongated and narrower, designed for distance and endurance paddling.
It enables you to paddle with your hands lower, allowing you to conserve energy and minimize fatigue.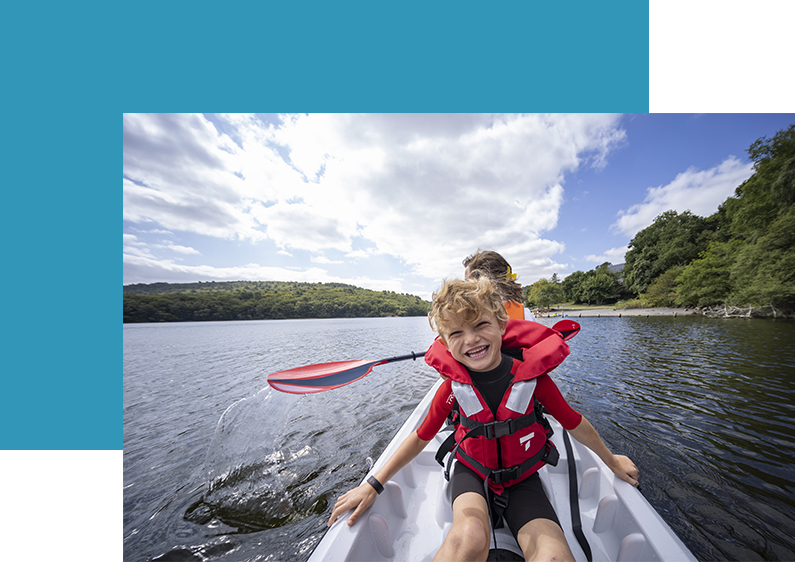 3|PADDLE SHAFT LENGTH
The length/size of paddle shaft depends on the size of the person using it and his or her intended activity. A short shaft is better for white water and narrow kayaks (< 60 cm wide). For distance paddling, a longer shaft is ideal, especially for wider kayaks (> 60 cm wide).
Here are some indicators to help you choose a paddle appropriate for your size, and on the basis of using it for distance paddling
· Between 1.50 m and 1.70 m height: choose a 190 – 210 cm paddle
· Between 1.70 m and 1.90 m height: choose a 210 – 220 cm paddle
· Over 1.90 m height: go for the longest paddle you can find, 230 cm or longer
P.S.: The wider the kayak (often the case with inflatables and "sit on top" models), the longer the paddle you'll need.
4|PADDLE BLADE ANGLES
The blade angle is the difference in axis between the two blades and they fall into two categories: those with an angle difference greater than 45° and those lower than 45°.
Between 0° and 45°, is a paddle ideal for white water where you need a quick response and to minimize the time between opposite strokes.
Between 45° and 90°, you'll find the distance/endurance paddles, which help to reduce wind drag and the resulting effort required.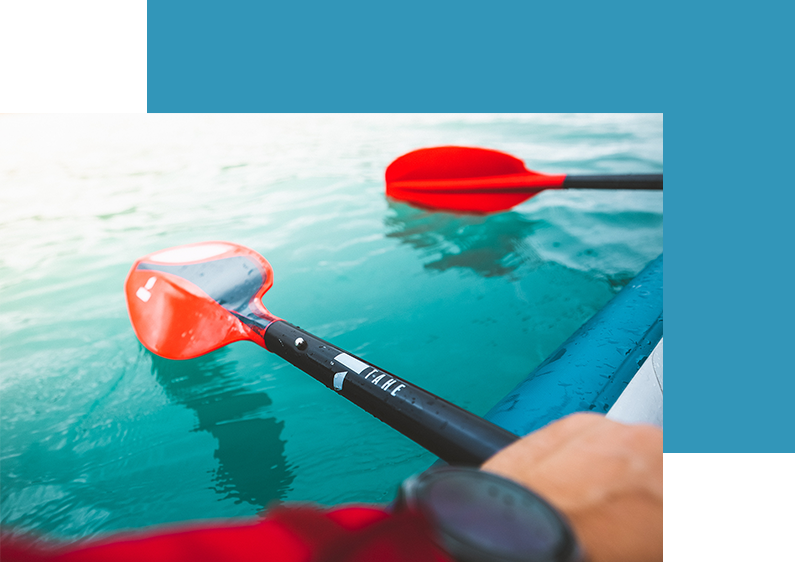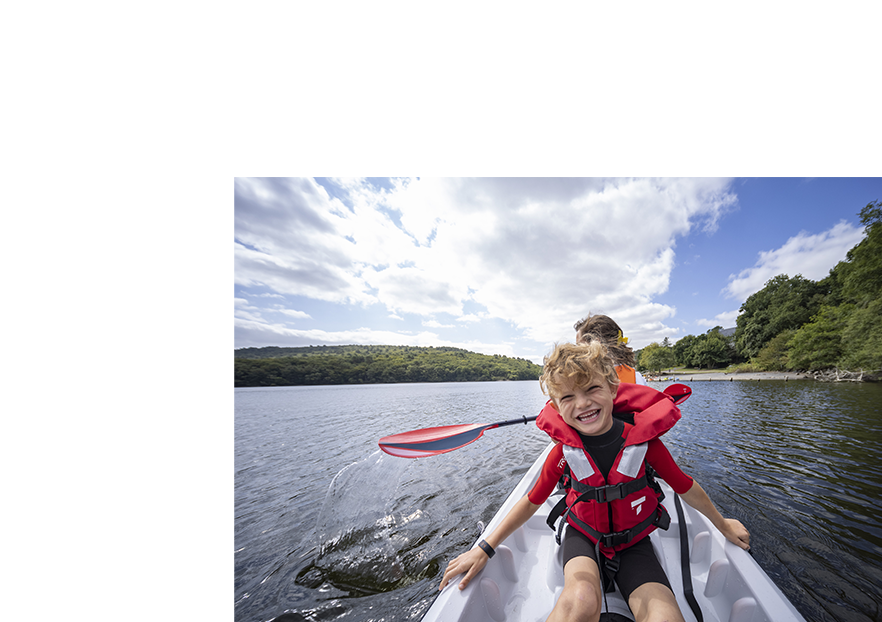 5) PAGAIES BEACH VS BREEZE
Nous proposons deux gammes de pagaies adaptées à tous et fabriquées en France.
5|PAGAIES BEACH VS BREEZE
Nous proposons deux gammes de pagaies adaptées à tous et fabriquées en France.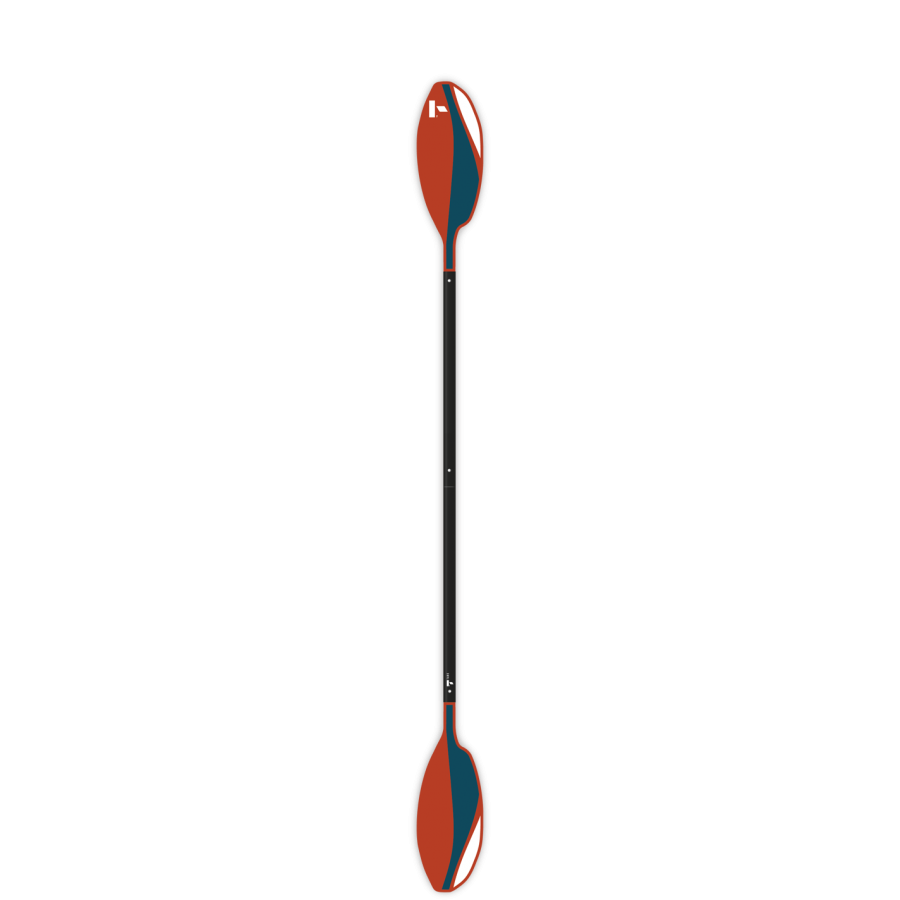 La gamme de pagaies Beach est destinée aux utilisateurs occasionnels à la recherche d'un bon rapport qualité-prix et d'une pagaie faite pour durer.

Les pagaies Beach sont disponibles en plusieurs longueurs, avec 1, 2 ou 4 pièces, toutes avec des manches en aluminium. La pagaie 4 pièces est vraiment très pratique pour le transport en voiture ou le stockage. Rangée en 4 parties, elle prend très peu de place.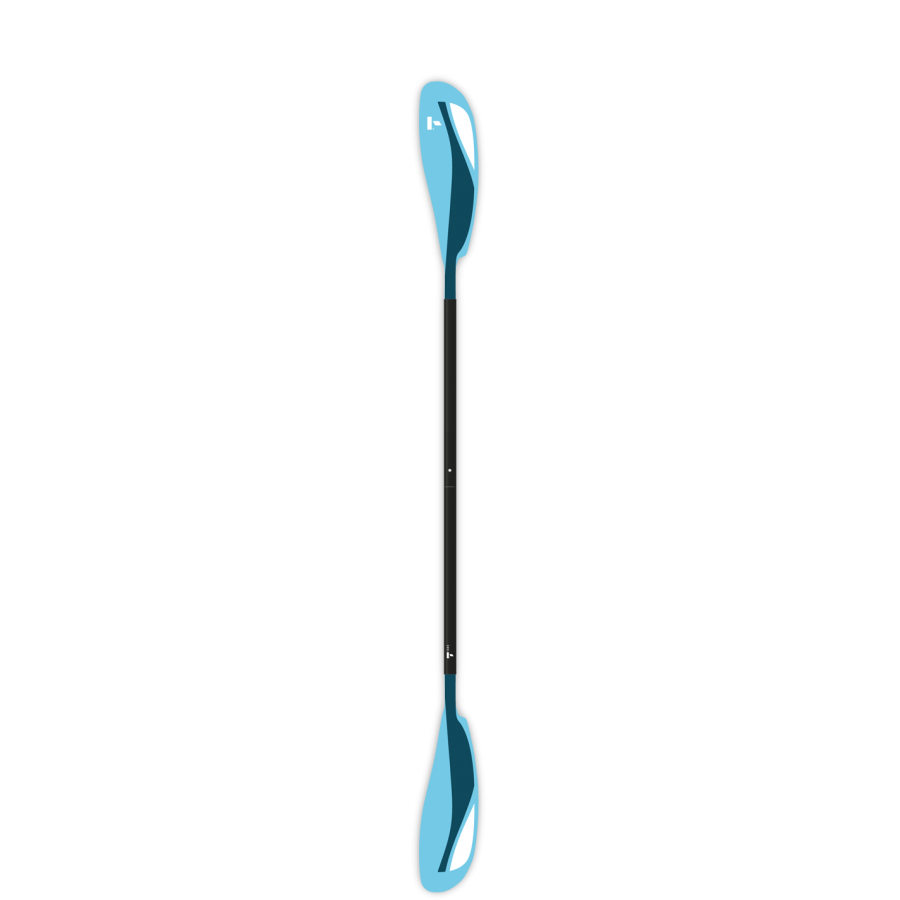 La gamme Breeze est plutôt adaptée aux kayakistes souhaitant explorer au-delà de la côte mais aussi ceux qui recherchent une pagaie polyvalente, avec des formes de pale plus performantes adaptées aux randonnées.

Elles sont disponibles en trois longueurs 220, 230 ou 240 cm et en deux parties pour un transport plus facile. Les manches sont en aluminium de qualité et léger.
5|BEACH VS. BREEZE
We manufacture two ranges of paddles adapted to all styles and sizes, 100% made in France.

The Beach range of paddles is for occasional usage and paddlers looking to get the best bang for their buck and a long life expectancy.
Beach range paddles come in various sizes, are made from lightweight aluminum, and break down into two, three, or four pieces. The four–piece version is great for bringin on your travels and for storage—once broken down it takes up very little space.

The Breeze range is best suited for adventurous and open water kayakers, but also to anyone wanting an all-round paddle, with higher performance blade shapes spefically adapted for distance paddling.
They're available in 220, 230, and 240 cm lengths and break down in two pieces for easier transport. The shafts are made from high-quality, lightweight aluminium.