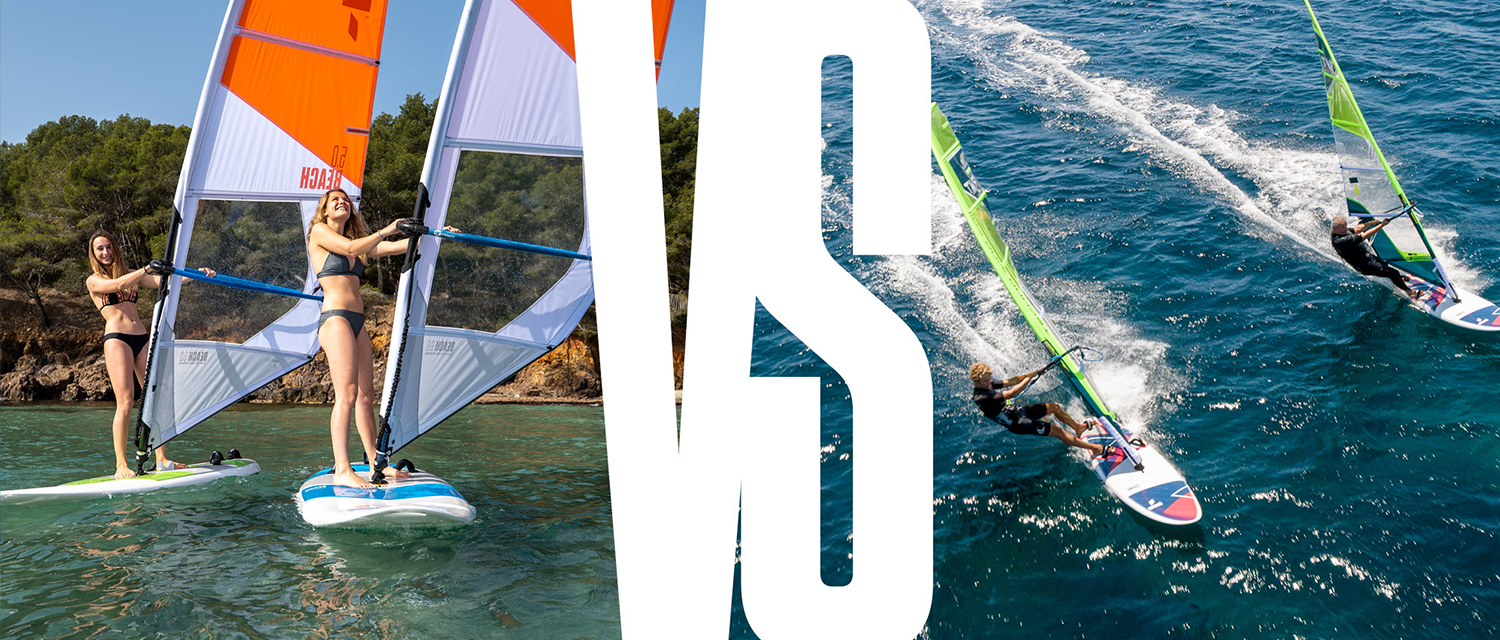 Since 1979, windsurfing has been at the very heart of our business. Every day at our factory in Vannes, France, we create solid, durable, and versatile windsurf boards that enable you to have the best possible experience. We have boards for everyone and for every type of condition.

Our expertise and know-how have made our boards famous for decades and popular across the world. TAHE presents two ranges of windsurfing boards, both include iconic models. The Beach range is for those who want to discover windsurfing and the Techno range for those who wish to improve their skills and discover the feeling of speed and flight. You will also find the hybrid model, the Breeze Wind-SUP, which makes it possible to standup paddle or windsurf on the same board.
Explore the details of our two main categories and make your choice among our incredible models. You can't go wrong, regardless of which board you end up chosing!
The Beach range: ideal for beginning and progressing paddlers
Beach boards are made using TOUGH-TEC, a technology comprised of an ultra-resistant polyethylene skin and a light, waterproof, and rigid polystyrene foam/core interior. Designed for beginners, the Beach boards allow you to learn windsurfing on solid, easy to access, and up to date equipment.
All three boards are designed with a retractable daggerboard, footstraps, and multiple carrying handles. The deck is covered with a comfortable and non-slip pad. Choose the model according to your height and weight and discover the first gliding sensations of windsurfing!
The Techno range : to improve and experience new sensations
The Techno boards are progressive boards that will allow you to progress and perform quickly! Made of ACE-TEC, the Techno range benefits from an unequalled weight/strength ratio. Available with or without daggerboard and with a foil or a Select fin, the Techno boards are suitable for anyone and will help you discover the pleasure of planing, speed, and foiling.
The Techno 133 is ideal for gliding in stronger winds and the Techno 148 is perfect for freeriding in light to medium winds.
The Techno 160D and 185D are the best combo for sailing in all conditions—up to 15 knots for the 185D and beyond for the 160D.
Addicted to windfoiling? TAHE also offers Techno boards adapted for windfoiling. Two models are available to explore new sensations of flying while windsurfing!
The Techno 160 is a real multi-purpose board. With its fin, it is suitable for lightweight beginners, but it can also become a real wingfoil board once equipped with the Magic Carpet foil.
If you are looking for a board that offers both planing and flying sensations, the Techno Wind Foil 130 is the ultimate versatile windfoil board. With either the fin or the One Design foil, it can sail between 10 and 25 knots.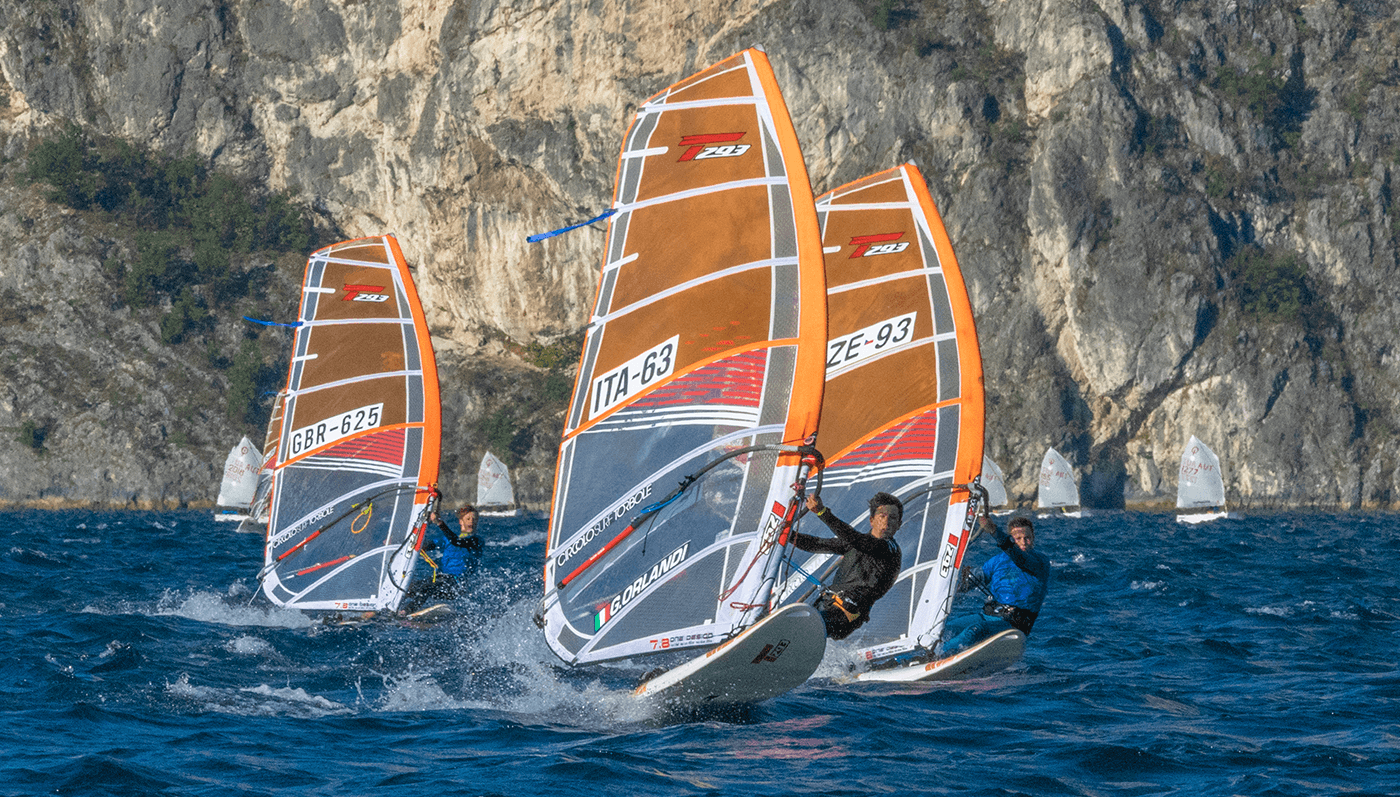 The T293 is the essential board to sail from 5 to 25 knots but also to race at the highest international level.
Did you know?
The Techno 293 OD and Techno Wind Foil 130 boards are used by hundreds of young riders around the world for competitive racing. The T293 OD has sold more than 10,000 boards in nearly 60 countries and is used in national and international competitions.