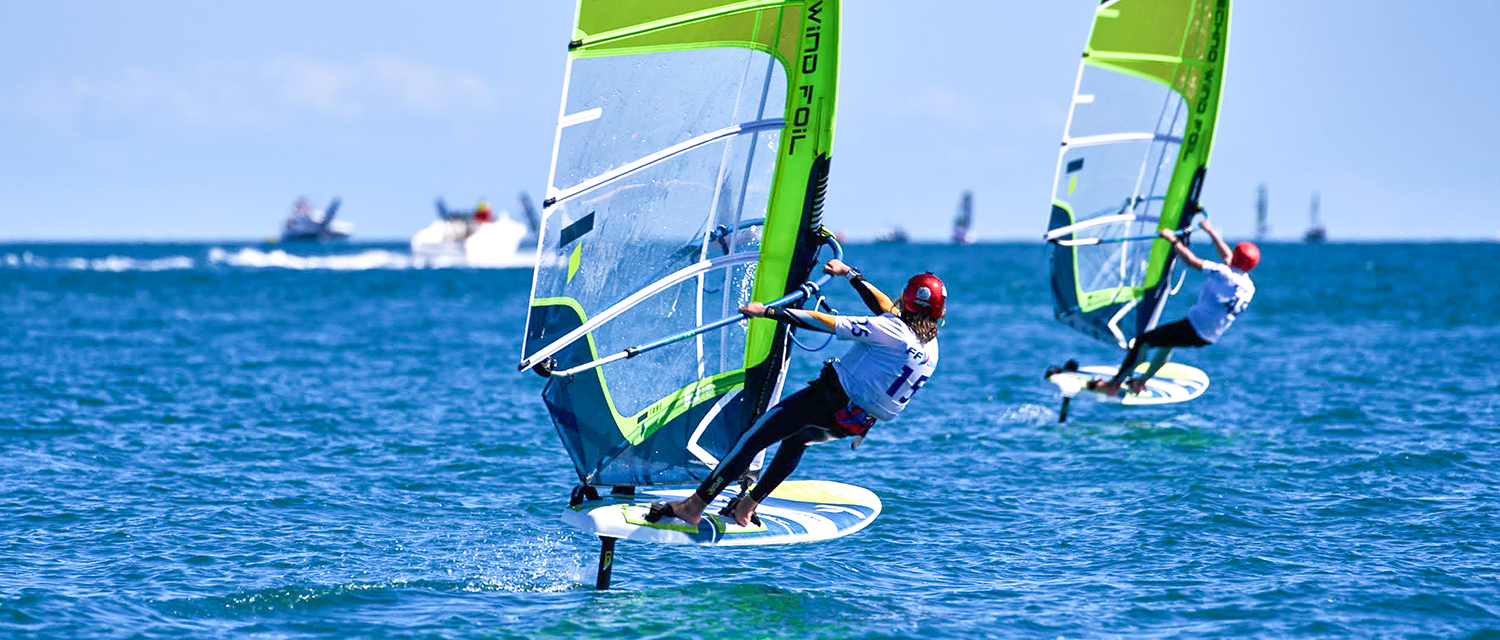 The Techno Wind Foil 130 Class has gained in prominence since it was officially recognised at international level by World Sailing in 2022. It has proved to be the best and easiest way to enjoy the WindFoil experience and to get into monotype competition.
Techno Wind Foil 130 has already developed a strong identity in France and other countries, notably in Austria and Germany…and national team structures are rapidly developing in order to send their riders to the coming season of national and international events.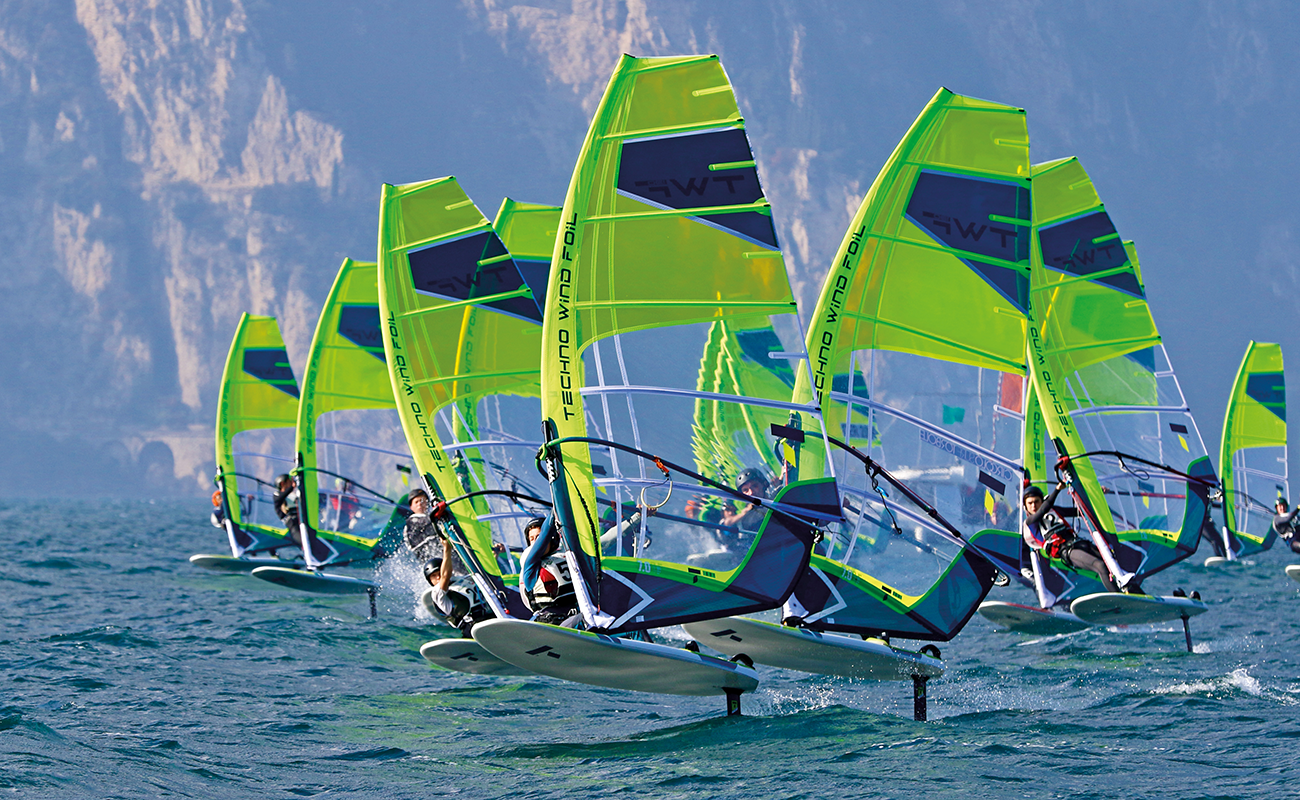 "Windfoiling is a new sailing discipline. In Austria, we are focusing on building a solid basis for competitive sports first of all. The aim is to get young sailors and windsurfers interested in windfoiling and to introduce them to the new sailing experience. Together with clubs, local training groups are to be set up and the first regatta activities are to be developed with them. The Windfoil material must be powerful but at the same time durable enough to withstand the rigors of regular training and competitions. That's why we decided for Techno Windfoil"
Says Chistian Bratsch, who oversees windsurfing at the Austrian Sailing Association.
At the same time, clubs and schools are investing in fleets of foil boards to ensure that riders can learn and progress quickly. In France, the FFVoile (National Sailing Federation) had already selected the TWF130 in 2022 in order to run a national championships, with a mixed fleet of young riders competing on rigs provided for the event by TAHE under the organisational guidance of the FFVoile.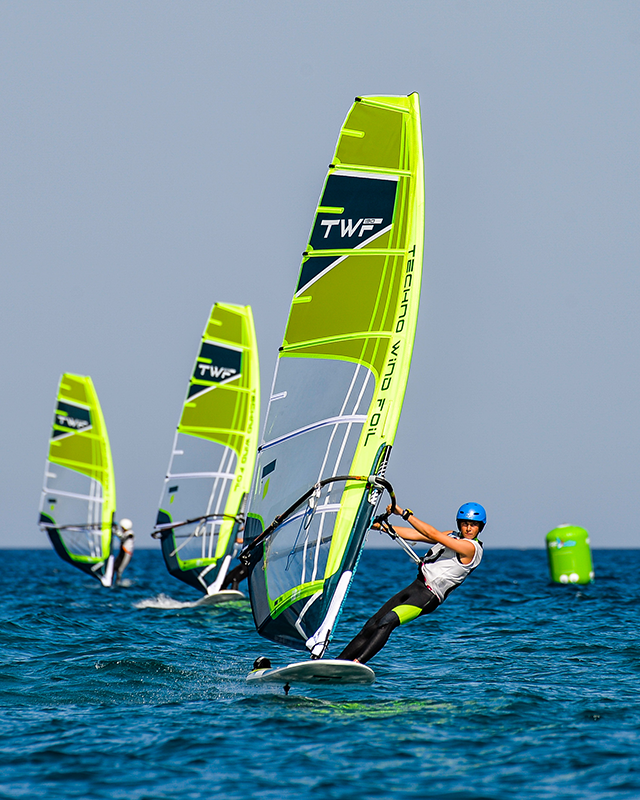 International Championships in Torbole in Italy 2021
The young riders and their respective clubs who opted for the TWF130 have all remarked on its build strength and quality, and its easy accessibility. Manufactured using composite thermo-formed technology (Ace-Tec), it resists all the knocks and bumps of the learning phase and stands up brilliantly to intensive use in training at an extremely affordable price, at the same time as delivering top class performance.
The Techno Wind Foil 130 today represents the logical option compared to more expensive and less sturdy equipment that imposes limits on how much clubs are prepared to invest, and how quickly the riders can progress. Learn, progress and start racing all on one single board is the whole aim of the Techno Wind Foil 130 concept
On the international competition front, the class is busy organising its European Championships, scheduled for the 24th - 27th August in Germany, whilst the national federations are busy arranging their own national race calendars.
All that information is available on the TWF130 class website, which is regularly updated. After the creation and support of the One Design Techno 293 windsurfing and O'pen Skiff dinghy sailing classes, TAHE is proud to make windfoiling accessible to everybody with the TWF130.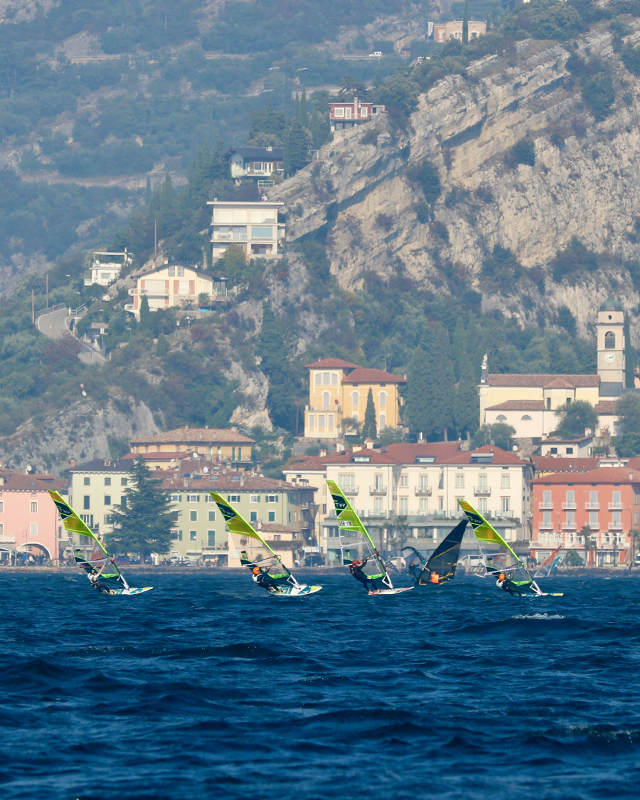 International Championships in Torbole in Italy 2021