Beach 160 D
Ultra-Durable & Super Fun
Beach 160 D
Ideal for
Schools and rental operators who need extreme durability
Small to medium weight riders learning to windsurf
Light wind learning thanks to retractable daggerboard
Learning to plane and funboard (daggerboard up)

Summary
A fun, friendly windsurf board to learn and progress for light to medium weight riders, featuring ultra-durable Tough-Tec construction.
Explore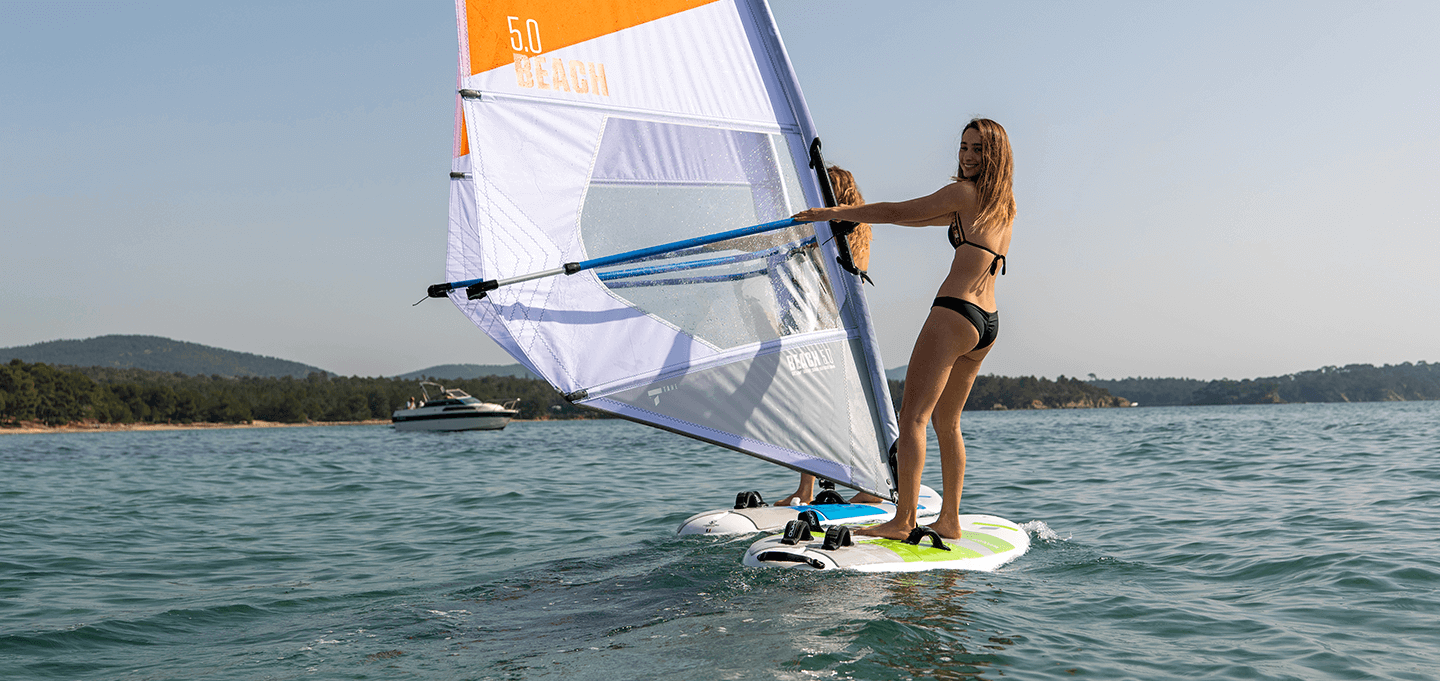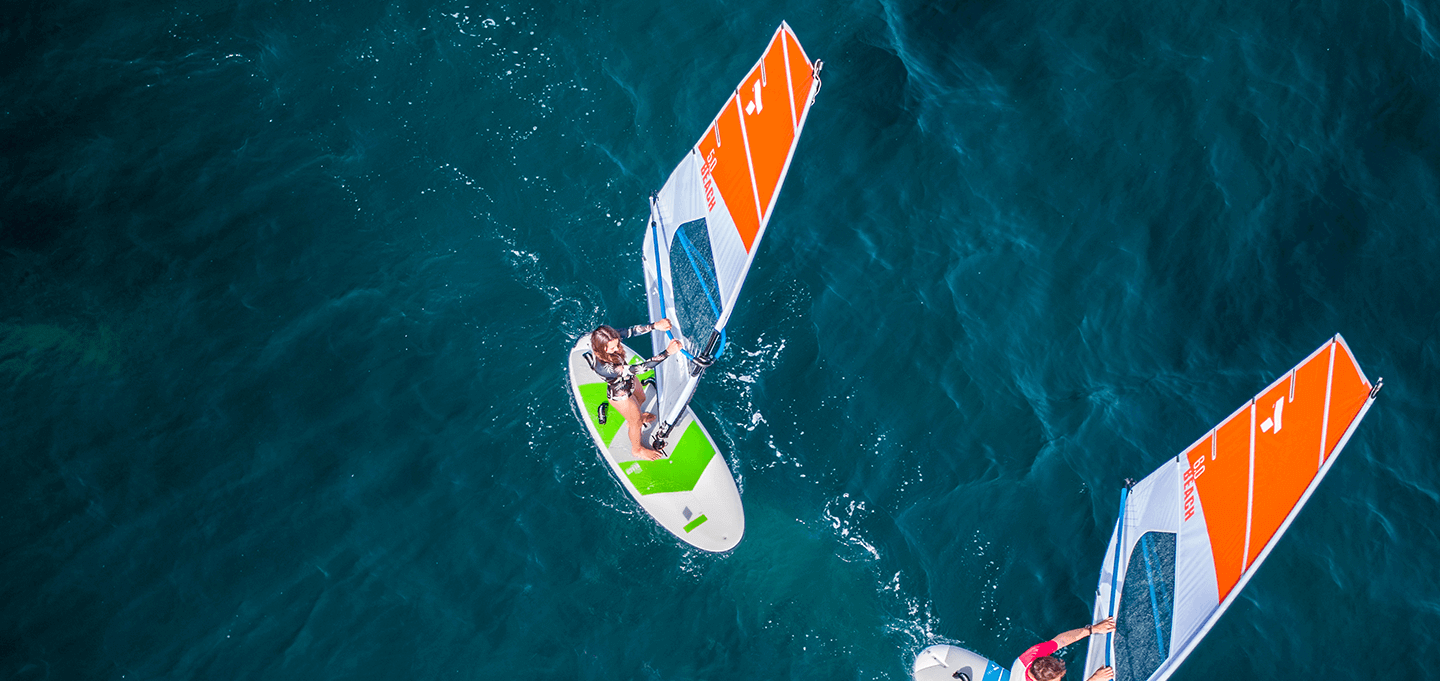 Description
Beach 160 D
The Beach 160 D is suited for the light to medium-weight riders to learn and progress on. Stable and easy to ride, its short shape makes it simple to carve and jibe, even in light winds. It is a board that gets fast up to planing, and thanks to its short length is a great funboard in moderate wind. An ideal board to learn funboard.
Beach range boards are the perfect solution for sailing schools looking for tough, strong, up-to-date yet easy-riding equipment. They're manufactured using our ultra-durable Tough-Tec construction technology, featuring an outer polyethylene shell thermoformed over a waterproof polystyrene core. Beach Series boards are supremely stable for beginners, and easy for learning your first serious moves. The deck is covered with comfortable EVA anti-slip grip foam. TAHE Beach series boards come with a tough retractable daggerboard and carry handles.
---
Key Features & Benefits
Tough-Tec construction Ultra-Durable
Retractable daggerboard For upwind ability in light wind
Versatile shape For learning and progressing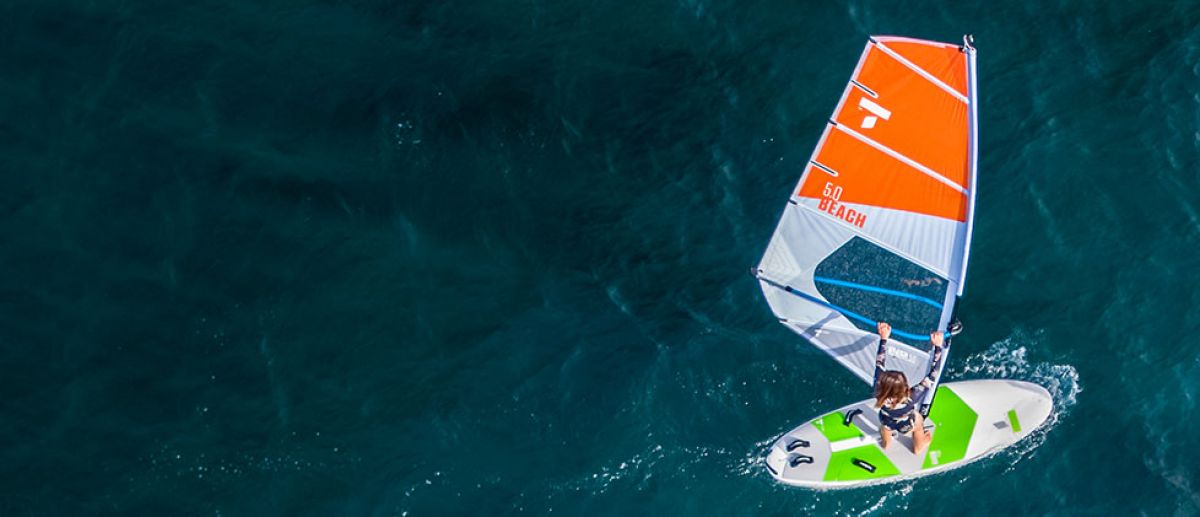 ---
Technical Specs
Finbox Configuration Set Up

Deep Tuttle single fin + US Box Center Fin

Supplied fin(s)

Beach WA 30

Ideal Sail Size

2.5 < 6.0 m2

Footstraps

4 positions : Standard 3x position inserts. 1x central rear strap.

Pads

3/4 deck pad with 3 pieces, 4.5 mm thickness, embossed surface

Product Type

Rigid - Thermoformed

Country of Manufacture

France
Package Includes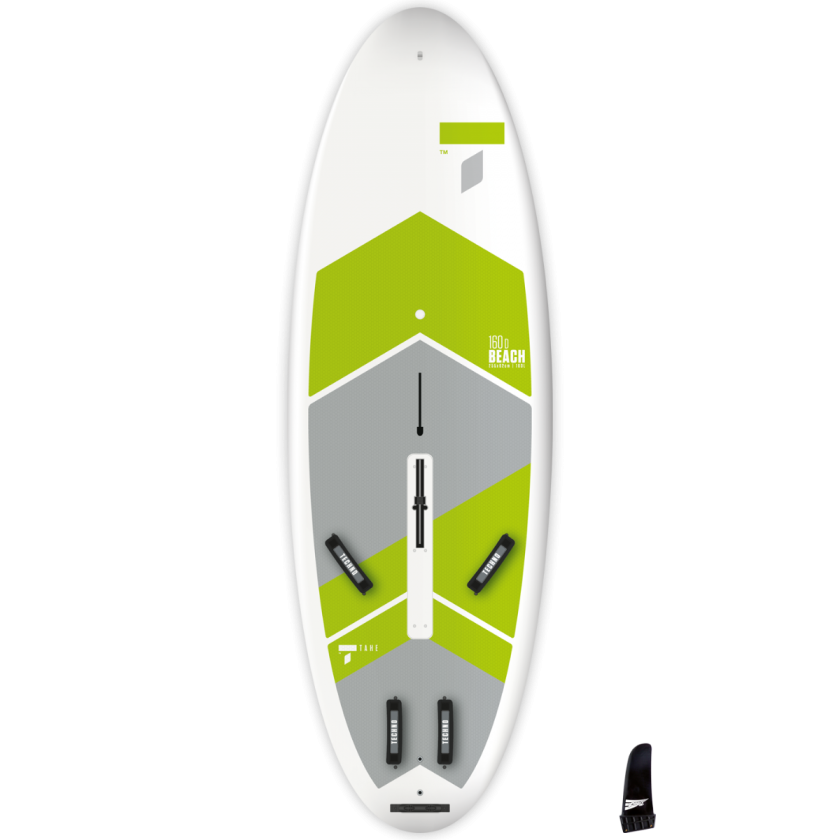 The Beach 160 D comes with:
1x Beach 160 D Board
1x Beach WA 30 Fin - Deep Tuttle
1x Daggerboard
4x Footsraps with screw/washer set