10'0'' Breeze Cross
Versatility and Stability with a Unique Keeled-Nose Design
10'0'' Breeze Cross
All-Round Flatwater
Touring
Ideal for
Flat-Water Versatility + Maximum Stability
Fitness, Yoga, Fishing & Family Fun
Riders up to 220lbs/100kg
Schools and Rental Operations who need light yet durable equipment

Summary
Classic Keeled-Nose design for maximum versatility and stability in our lightweight yet durable Ace-Tec construction. For riders up to 220lbs/100kg.
Explore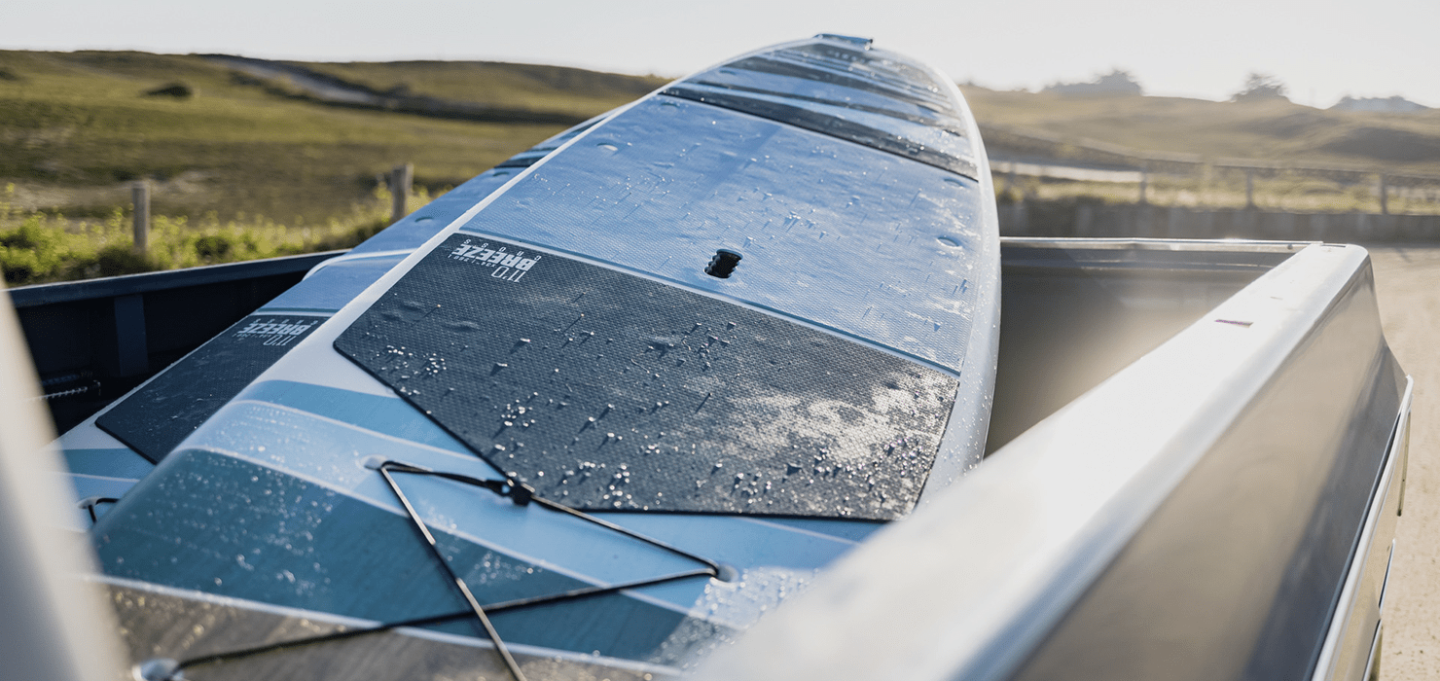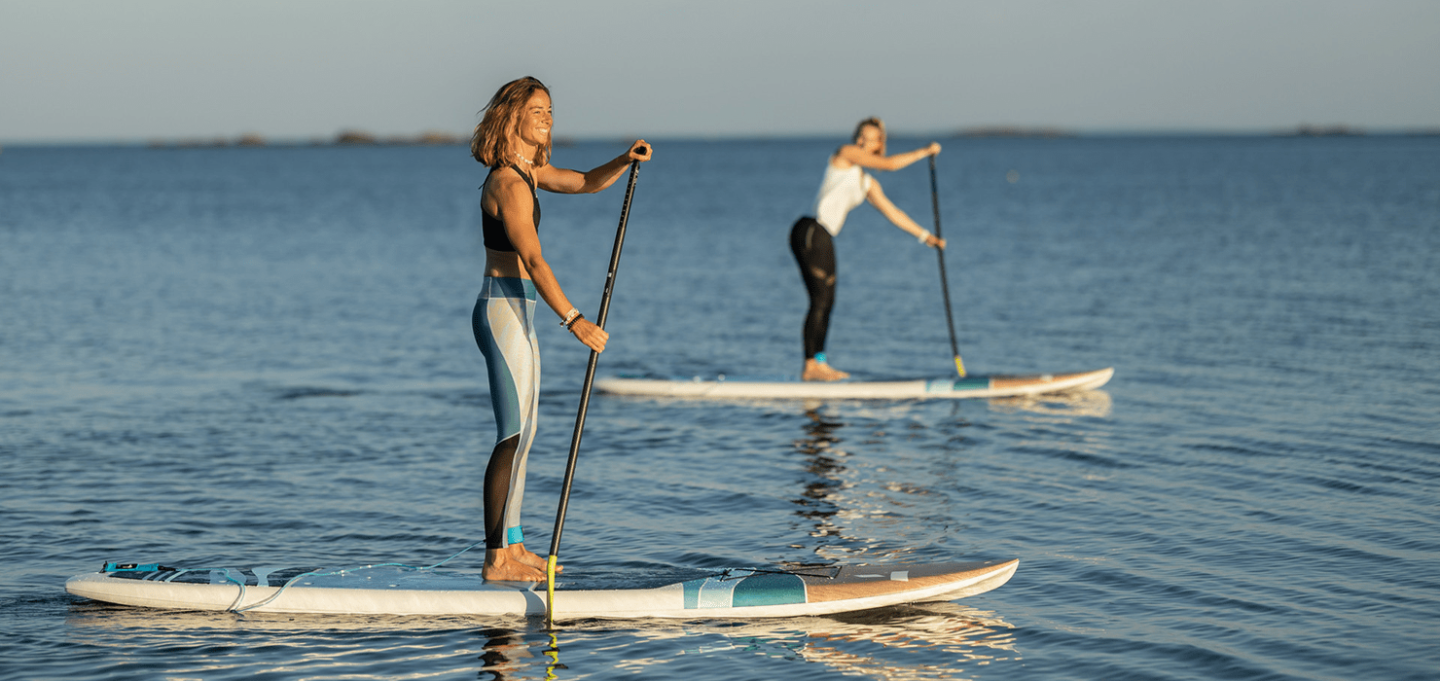 Description
10'0'' Breeze Cross
An ultra-stable platform equally suited for first-timers, family fun, fitness, yoga, fishing or whatever your next SUP adventure may be. The unique 'hybrid' design of the Cross features a keeled nose for excellent tracking, full rail-to-rail volume for enhanced stability and maximum use of the entire deck, and a full waterline to increase speed and efficiency. The Ace-Tec construction makes the Breeze a rigid paddle board with structural reinforcements, which gives it a very good glide.
Numerous attachment points for securing accessories and deck rigging come standard on all Cross models.
---
Key Features & Benefits
Keeled nose Enhanced tracking and increased glide for fun cruising and exploring.
Ace-Tec construction For the ultimate mix of light weight and durability
Removabe FCS II Tool-Free 9" Touring fin For superior tracking
Full rail-to-rail volume Enhanced stability, maximum use of the entire deck and a dry ride
Attachment points Multiple attachment points for securing gear
Flat deck Perfect for family fun, cruising, fitness & yoga
Full deck pad (Fit/Adventure/Fish) Maximises use of entire deck for fitness, yoga, fishing and family fun
Embossed EVA deck pad Plush and comfortable while offering excellent traction
Ergo-Grip carry handle For ease of transport and less fatigue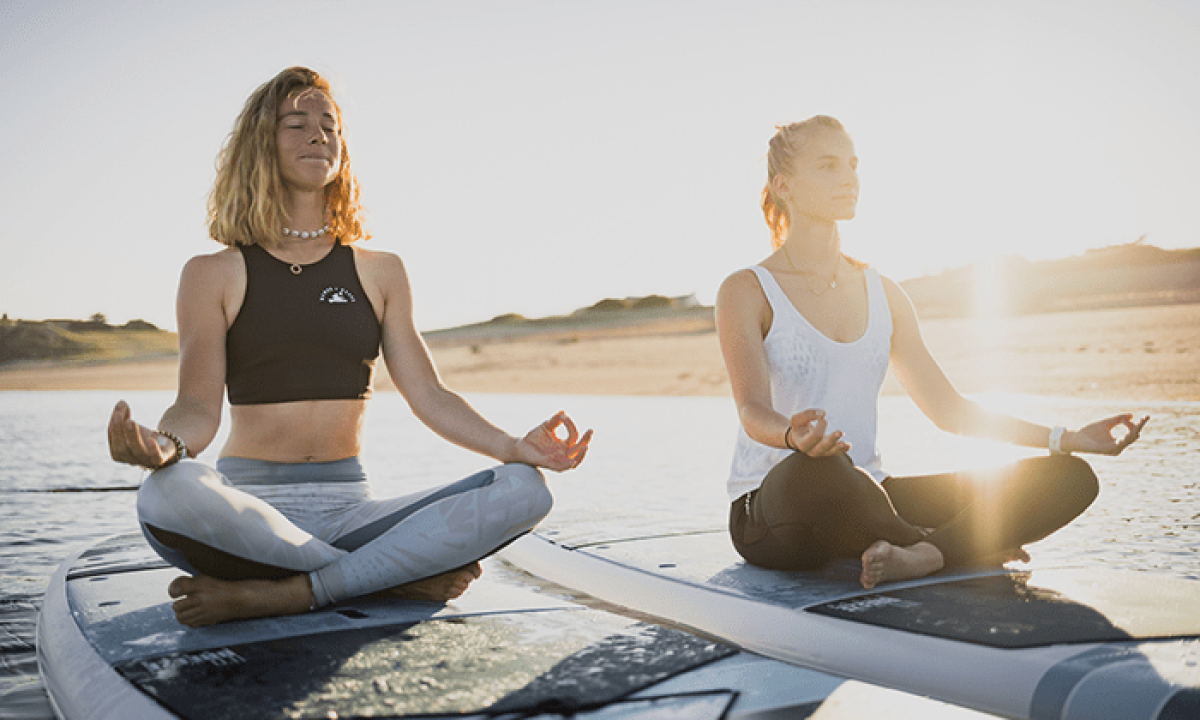 ---
Technical Specs
Max Riders Weight

220 lbs / 100 kg

Finbox Configuration Set Up

Single US Box

Supplied fin(s)

FCS II CONNECT Touring 9"

Product Type

Rigid - Thermoformed

Country of Manufacture

France
Package Includes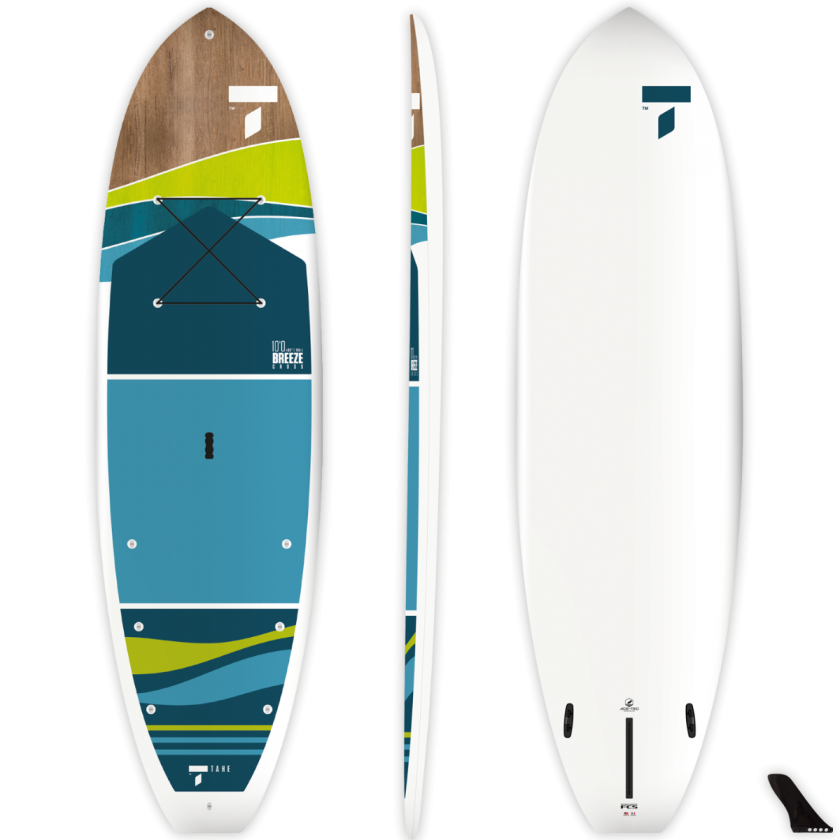 The 10'0" Breeze cross comes with:
1x 10'0" Breeze cross Board
1x Removable FCS II Tool-Free 9" Touring Fin