Techno Wind Foil 130
Light Wind Foiling + Strong Wind Windsurfing
Techno Wind Foil 130
Foil+Windsurf
Freeride
One Design Race
Ideal for
Learning to Foil
Light wind foiling - down to 10kts
Strong wind windsurfing 15-25kts
Versatility and Durable construction

Summary
A versatile foil & windsurf convertible board in TAHE's exclusive Ace-Tec construction.
Explore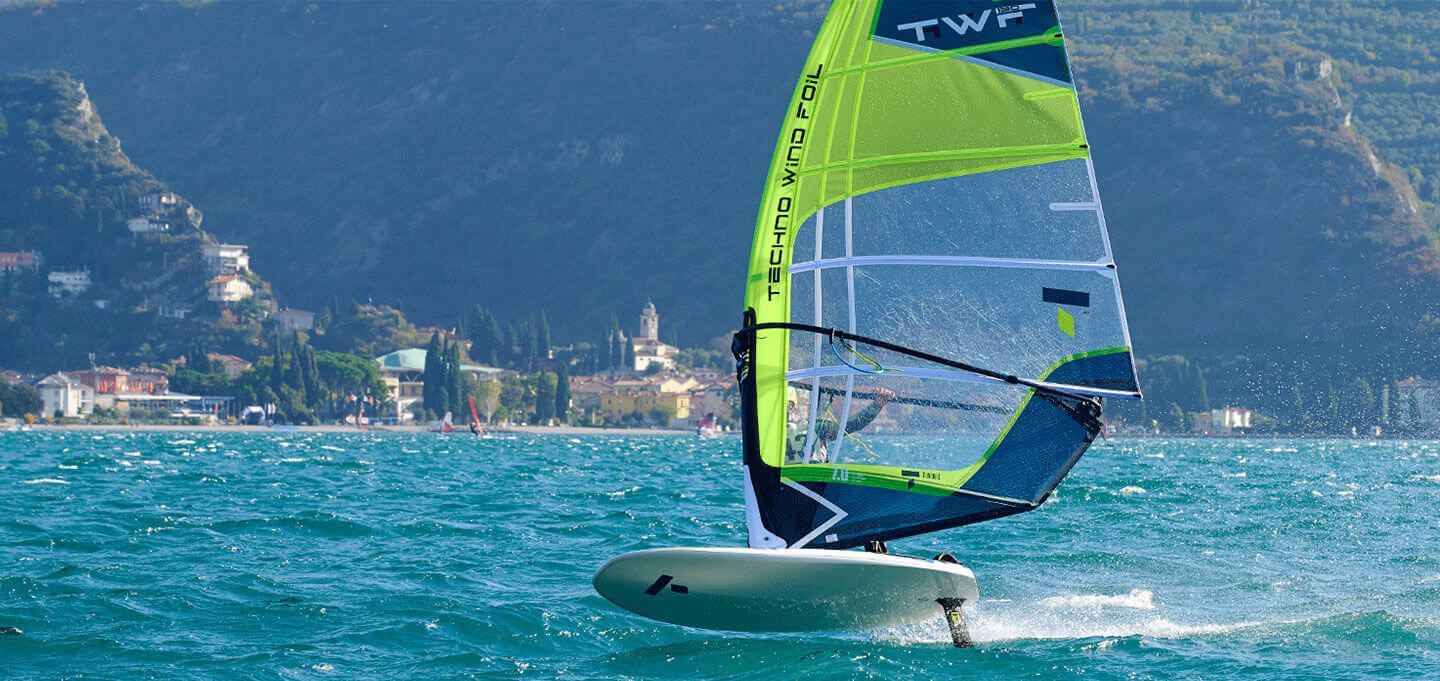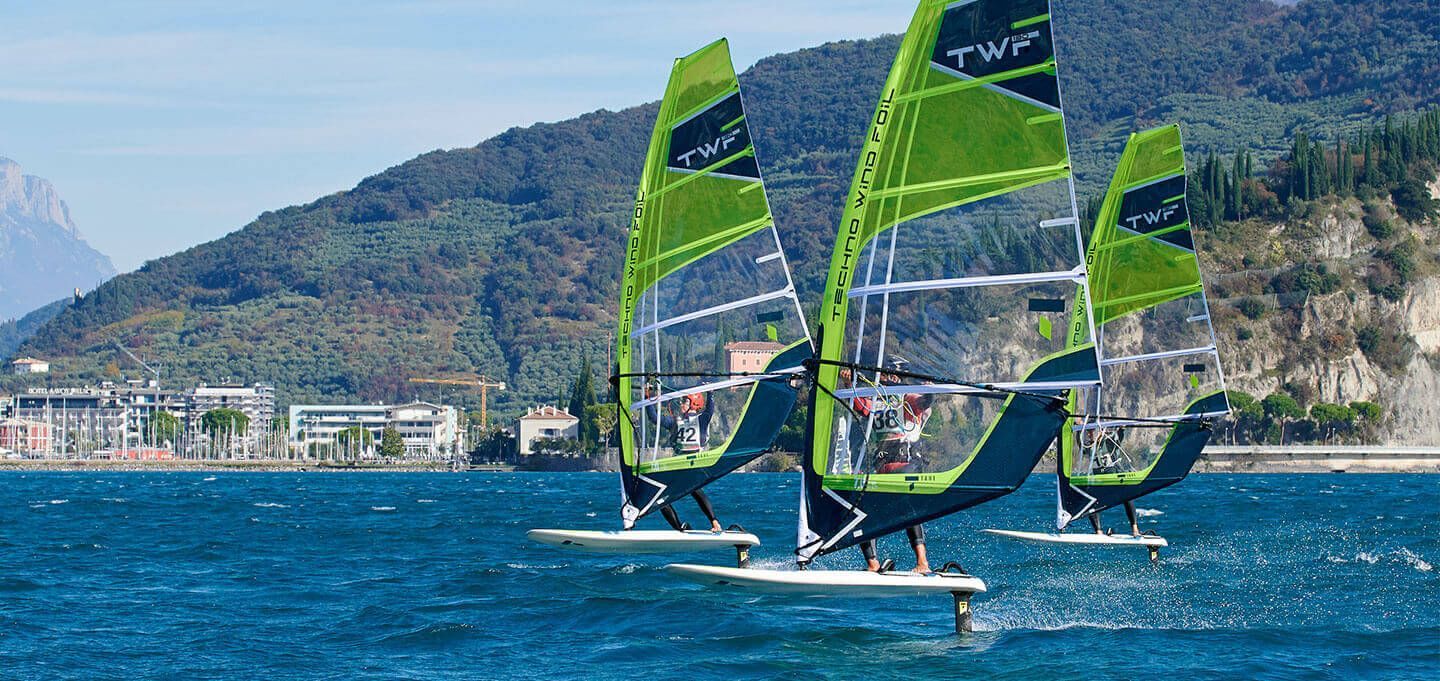 Description
Techno Wind Foil 130

The Techno Foil is the ideal board for experiencing and enjoying freeride and foil-board riding. Designed to excel at both at a high level, it enables you to sail in much lighter winds and to get maximum fun in the widest range of conditions possible. With the foil it's perfectly balanced and will have you sailing in as little as 10 knots of wind. The foil is wide, making it easy to get up, and to enjoy effortless control of the board itself. Remove the foil and you have a Techno that is powerful and very quickly up to planing with excellent responsiveness at high speed thanks to his Select 43cm fin. For windsurfing you'll get the best out of it between 15 and 25 knots of wind. It's a "convertible" package that will please riders who want the best of both, light-wind foil riding and strong-wind fun.
The Techno Wind Foil is 100% Made-in-France using the TAHE exclusive Ace-Tec construction technology, resulting in a board with an unrivaled strength/weight ratio. The board was designed by renowned shaper Jean-Marie Guiriec.
To maximize performance in upwind and downwind sailing conditions, the Techno Wind Foil must be trimmed correctly
---
Key Features & Benefits
Full deck pad at the rear of the board For maximum comfort during take-off and foiling.
Optimal width for early and easy planing Stability for uphauling sail in light wind
Thin rails facilitate easy jibing despite the board's width Volume and width ensure that the board powers out of jibes.
Softened rails refined for Foil use Also ensure that the board has a very smooth ride over choppier conditions and won't catch during touch downs
Wide wind range for windsurfing, from15-25 knots Ideal with sail sizes from 7m² to 8.5m², perfect when the wind is too strong for comfortable wind foiling.
Max GPS Speeds of 31-33 knots achieved in testing Confirm a very sporty ride, fast and comfortable to sail.
Refined board shape that flies efficiently through the wind Ideal for driving upwind or blasting across the wind.
Smooth and balanced rocker profile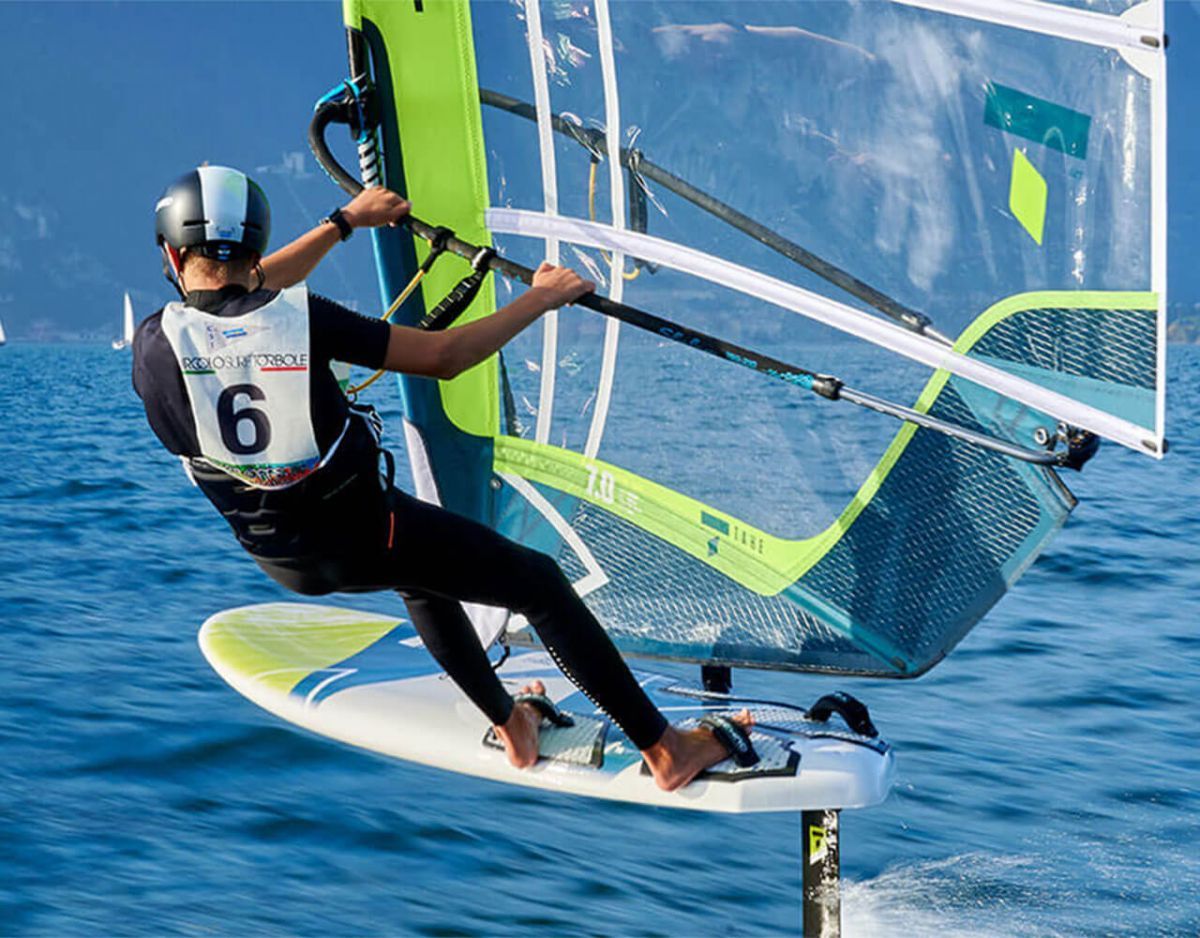 ---
Technical Specs
Finbox configuration set up

Deep Tuttle single fin

Supplied fin(s)

Select ride 43

Ideal sail size

Wind : 6.0 < 8.0 m2 / Wind Foil : 5.0 < 8.0

Pads

4 pads, 5 mm thickness, diamond groove

Product type

Rigid - Composite

Country of manufacture

France
Package Includes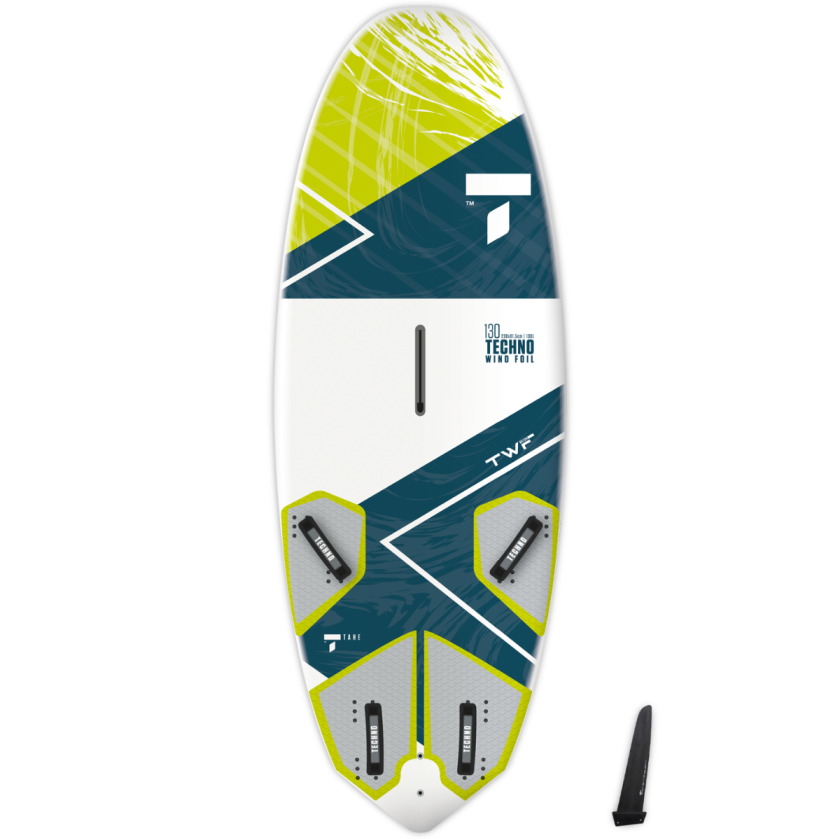 The Techno Wind Foil 130 comes with:
1x Techno Wind Foil 130 board
1x Select S1 43cm Deep Tuttle fin
4x Footstraps with screws