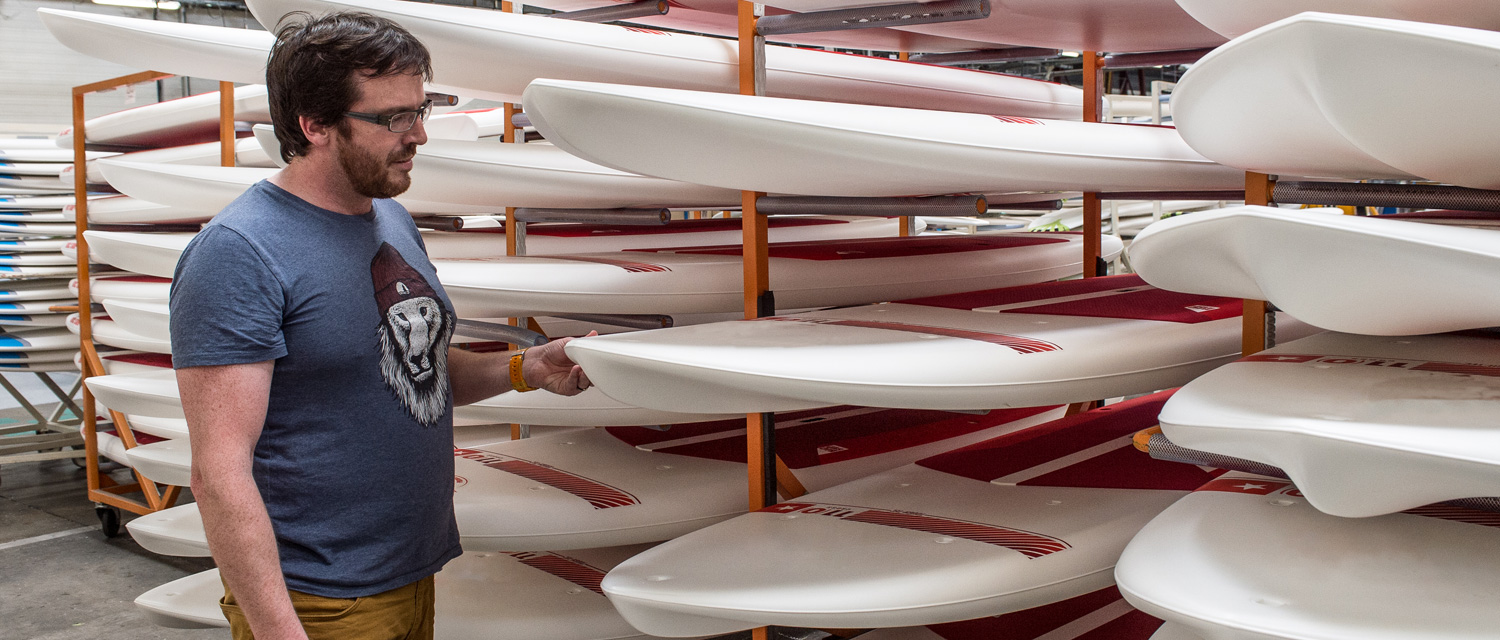 Can't decide between the BEACH and BREEZE series? Let our TAHE Product Manager, Peter Durham, cast a little light on the subject!
Peter, can you explain to everyone the different philosophies behind the BEACH and BREEZE series boards?
Peter: « If your board sports vision is mostly about concepts like "beach" and "chill", the BEACH series will be perfect. It's aimed at anyone and everyone who want to learn to SUP, on tough, durable, smooth-gliding equipment. The idea is you should be having fun right from the start, right from the beach.
When you move away from the beach a bit, there's often a bit of a BREEZE blowing. If you're more into the idea of "white water" and "long excursions", our BREEZE series is made for you. They're light weight, high performance boards with a more sophisticated design. They'll help you progress your level very quickly. »
What makes them different?
P: « The BEACH series are easily identified, they've got warm red/orange colours to reflect those beautiful beachside sunsets and light we all know and love. As regards construction, the rigid boards are made from TOUGH-TEC, the inflatables are made using the super-strong Dropstitch system. Their shape is slightly wider and stable. They're more versatile and aimed at the "leisure" market, like the SUP-YAK for example.
With their blue/green colours, more like the colours you find off-shore, the rigid BREEZE SUPs are made using our « high performance » ACE-TEC construction. And the inflatable BREEZE boards are also more sophisticated. The Dropstitch seams are reinforced by a central stiffener on the deck and hull to give extra rigidity and improved performance. And the shapes have tighter profiles. »
What have they got in common?
P: « Whether it's BREEZE or BEACH they're made to high standard, they're durable, accessible and easy to ride. »
Do you have a favourite?
P: «It's difficult to choose between them. For the BEACH series I'd say the SUP BEACH 11'0 CROSS, it's super stable, tough, and easy to paddle on any flat water. The new SUP-YAK series is versatile, you can use them equally well as either an SUP or a Kayak.
As for the BREEZE, I'd go for the SUP BREEZE 10'6 Performer, one of our best-sellers, or if not, the SUP BREEZE 11'0 Wing which gives a great compromise between family fun and a more serious fitness/touring programme. »
BEACH or BREEZE ? Either way, we've got exactly the board you need!