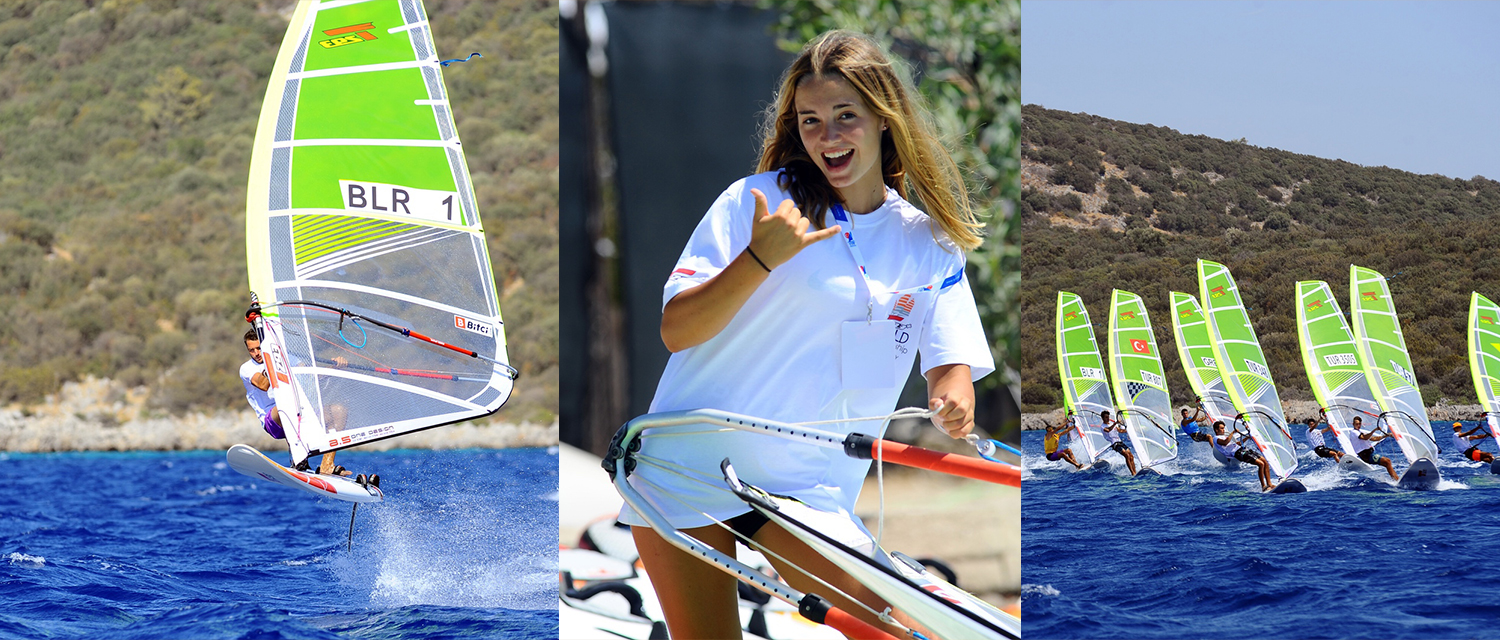 Welcome to lovely Bodrum, Turkey where our 41 young hopefuls from 7 countries have spent a great week enjoying the (typically Techno) friendly welcome and atmosphere on and off the water. From first place to last place it has been obvious that all the competitors have been making the most of this opportunity to spend time together and despite the pandemic restrictions we/they've all been living with for the last year and a half. The smiling faces tell their own story.
Despite the absence of some strong national teams because of ongoing health/travel restrictions, the standard has been high, and everyone has given it everything they can over 5 days and 15 rounds of full-on racing.
After the first day "procession" in terms of results, the top 4 in both fleets have pulled clear of the rest and the gap between those top 4s has narrowed considerably in what is essentially a mini-contest within the contest. There was a great deal of movement on Friday, day 4. Going into the final day, day 5, only a couple points separated the top 3 in the Men's fleet. In the Women's fleet, there were only 4 points between the top 2, and a battle royale for the third podium spot.
And so, it proved to be. The wind was shifty on the final day, and the racing matched it, with some significant changes to the podium positions and medal winners.
The Women's Fleet completed their 15 races with a start-to-finish win for Russia's Daria Bannaya, who had enough in hand to be able to claim the title. Turkey's Merve Vatan managed to hang on by 1 point to her 2nd place, ahead of the fast-finishing Dutch rider, Louisa Schmidt, leaving the long-time podium-placed Greek rider Emilia Kosti 4 points adrift in 4th.
But the excitement was the final race showdown by the competitive Italian duo of Davide Antognoli and Giorgio Falquicao for an Italian 1-2. Home rider Ozan Turker held on comfortably to his 3rd place in the Youth Men division, making it a good week for the host country, with silver and bronze medals to show for their efforts. Artiom Javadav from Belarus being top placed in the Open Men division.
Big up to our new Techno293 Plus World Champions, but also to all the young sailors who came to compete and enjoy the experience.
Massive thanks to our hosts here in Bodrum the Turkish Yachting Federation for putting on a great event and for a beautiful week of sailing.