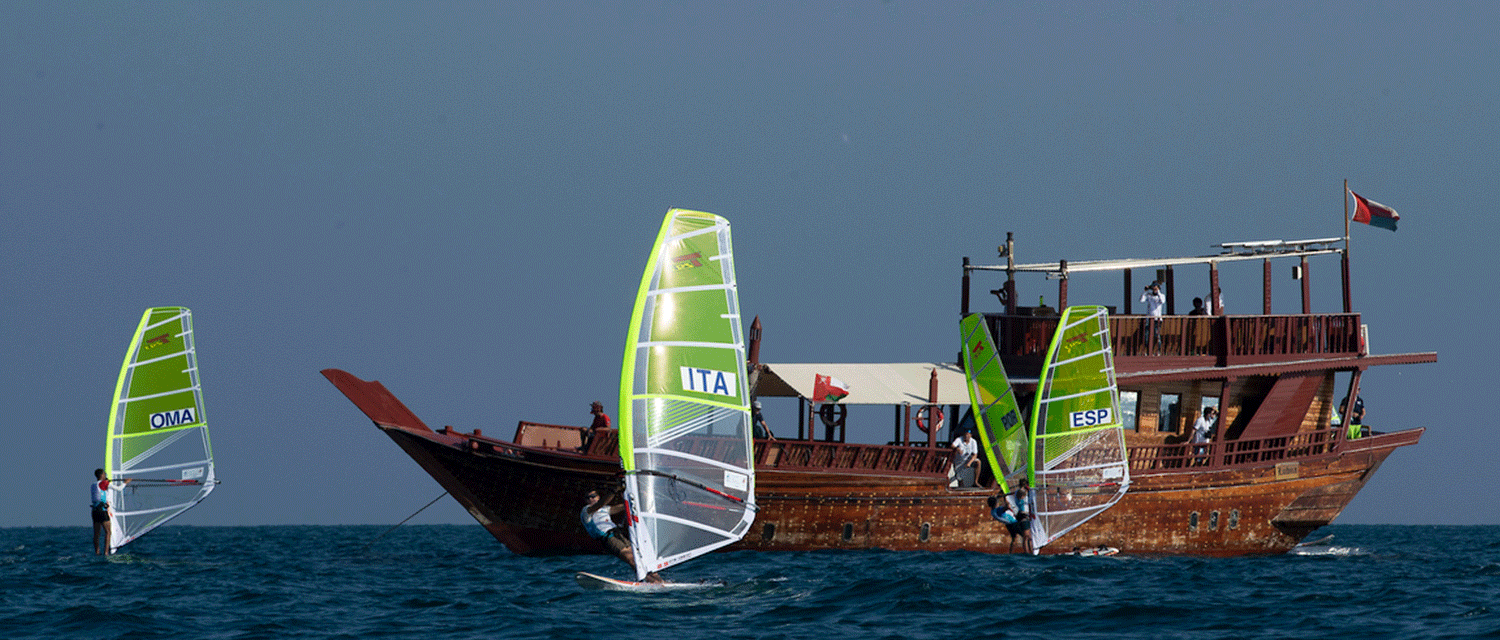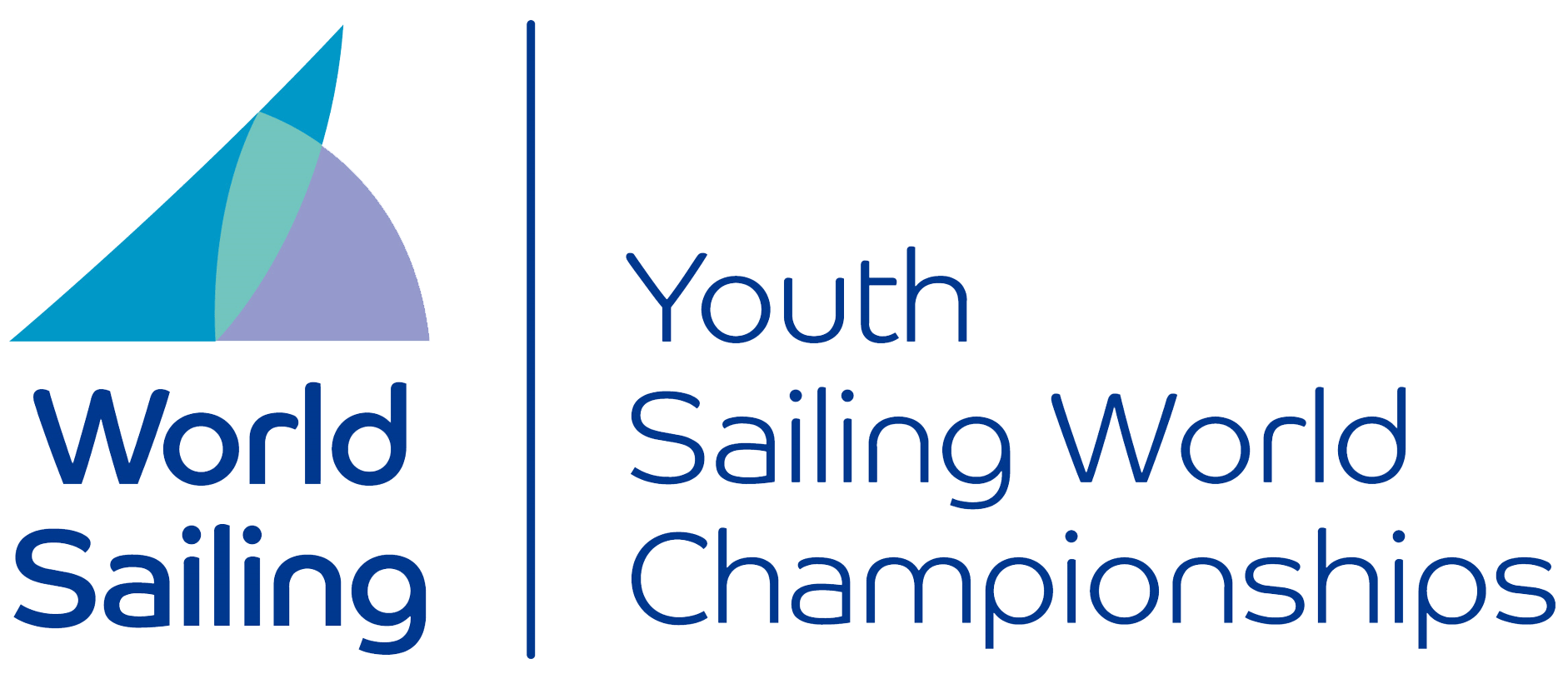 The World Sailing Junior World Championships ended as it began: with a beautiful ceremony and centre stage for the riders who made their mark on the week-long event. Between these two ceremonies, every competition category was able to run a maximum of races at a level not far short of Olympic standard, making this Championships a huge success.
The World Sailing Junior World Championships ended as it began : with a beautiful ceremony and centre stage for the riders who made their mark on the week-long event. Between these two ceremonies, every competition category was able to run a maximum of races at a level not far short of Olympic standard, making this Championships a huge success.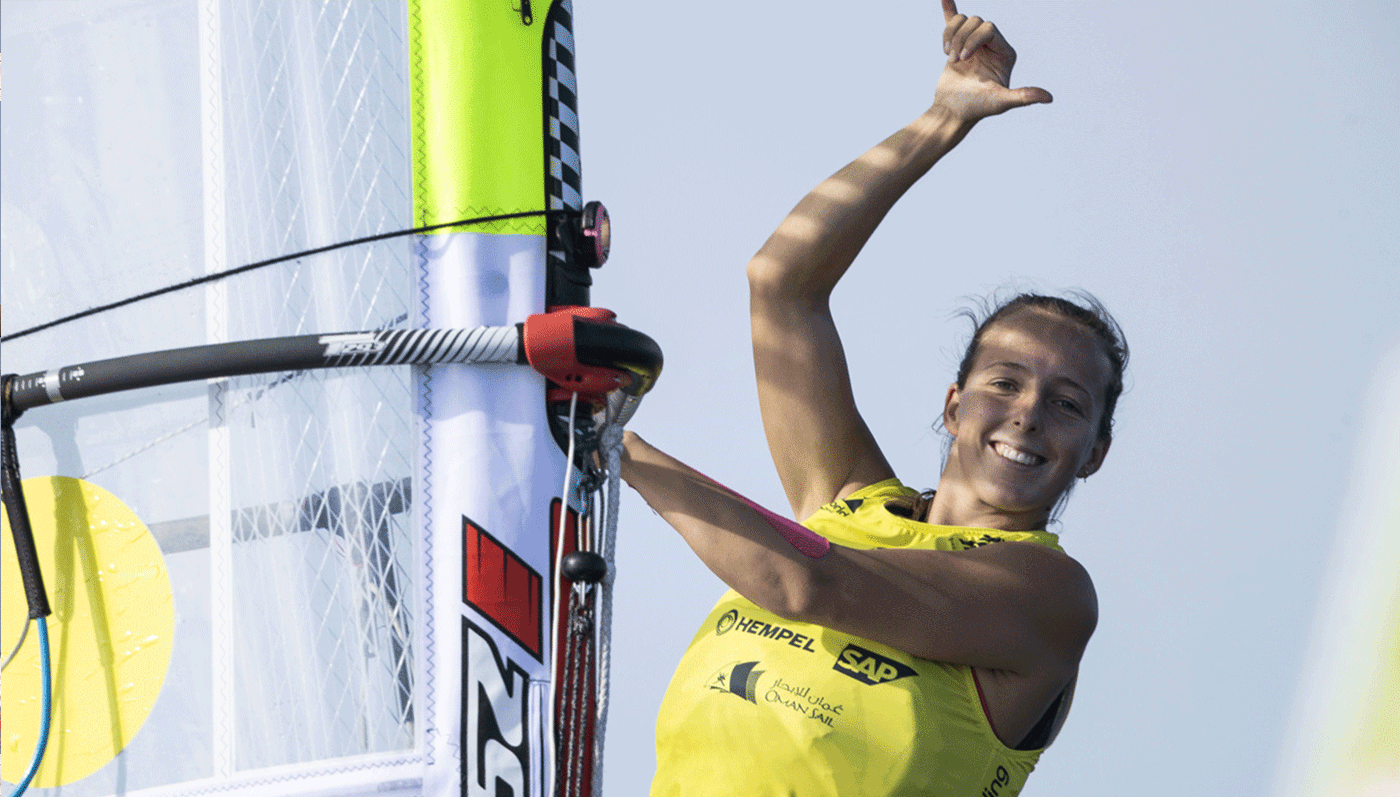 Manon Pianazza added a new title to her impressive honours list, beating the 2021 European Techno 293 European Champion, Czech rider Kristyna Chalupnikova into 2nd place, with Spain's Zoe Fernandez picking up the bronze medal. Britain's Lucy Kenyon finished agonisingly close to a podium spot, just a few points behind in 4th.

Women's Rankings

Frederico Bellini, already the Techno 293 2021 World Champion, added to his honours with a comfortable win, beating Britain's Boris Shaw into 2nd place, with Turkey's Ozan Turker adding a 3rd place to his 3rd at the Techno+ World Championships this summer in Bodrum. French rider Jules Chantrel finished just outside the podium spots despite a rousing come-back at the end of the week.

Men's Rankings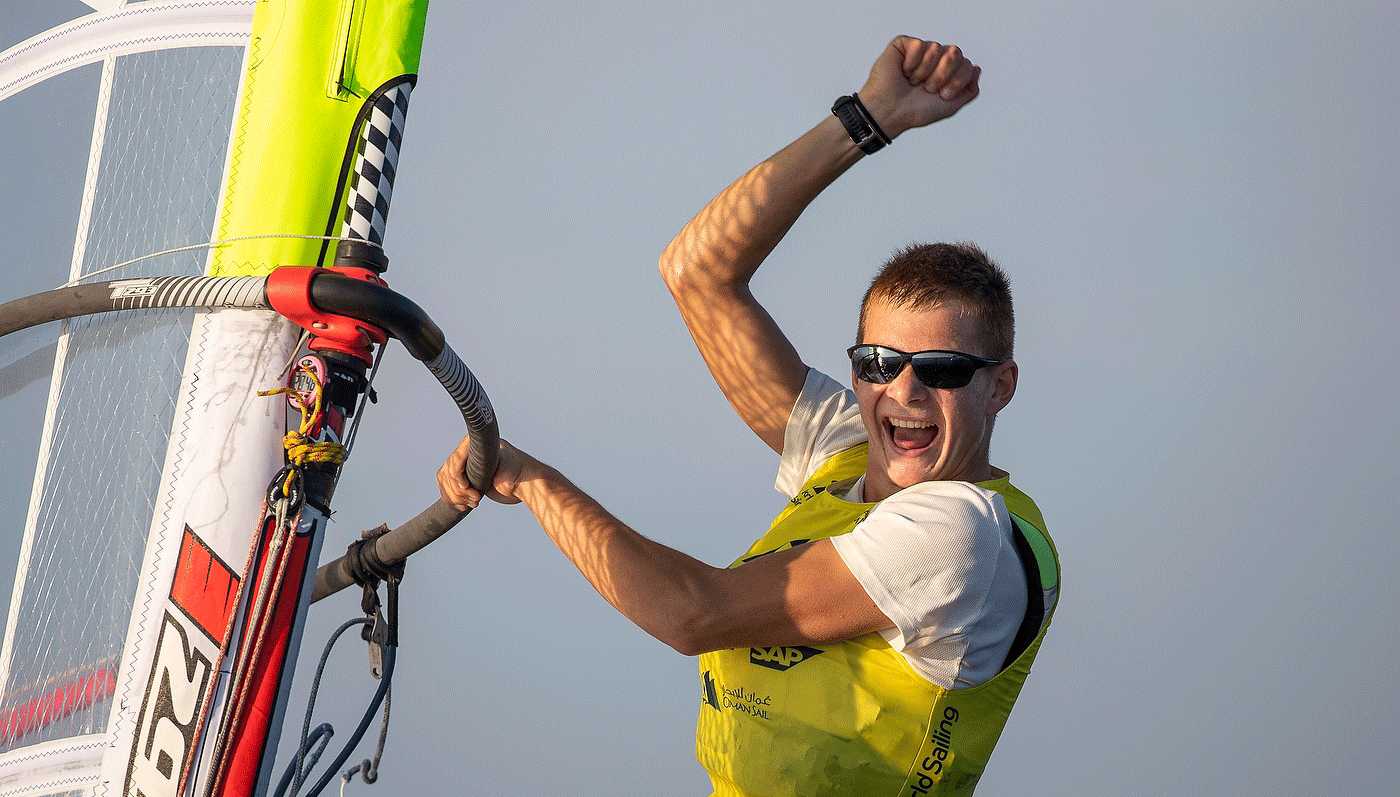 Techno+ has once again proved itself a superbly capable performer, allowing the championships to be completed in winds that were variable and frequently below 7 – 8 knots. That would have been virtually impossible for other types of rig, even foilboards. With its 50 cm fin and high performance rig, it is very clearly the best option for over 17 year olds who want to continue racing at top level on a manageable budget and in almost any wind and water conditions.
We'll be back next year, starting in Cagliari, Sardinia, for the Techno 293 European Championships. Techno+ will be part of that line up with a serious number of riders expected to attend!

For the full story of the Oman event: https://www.worldsailingywc.org/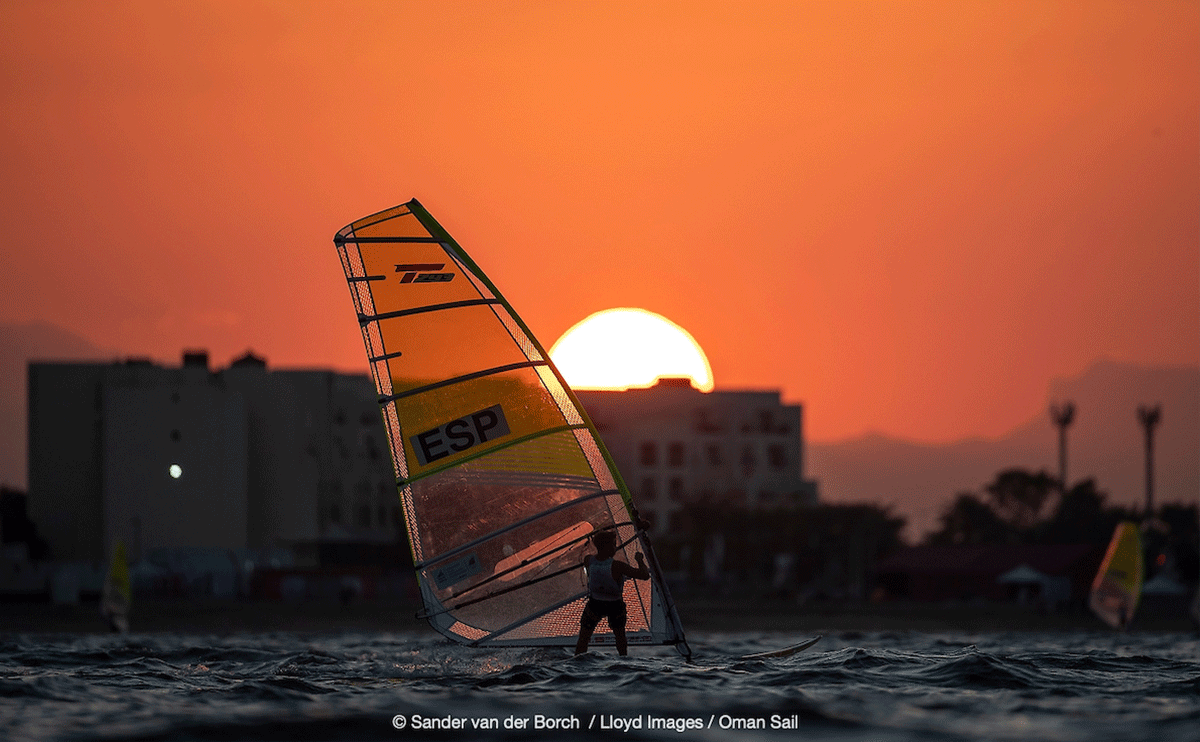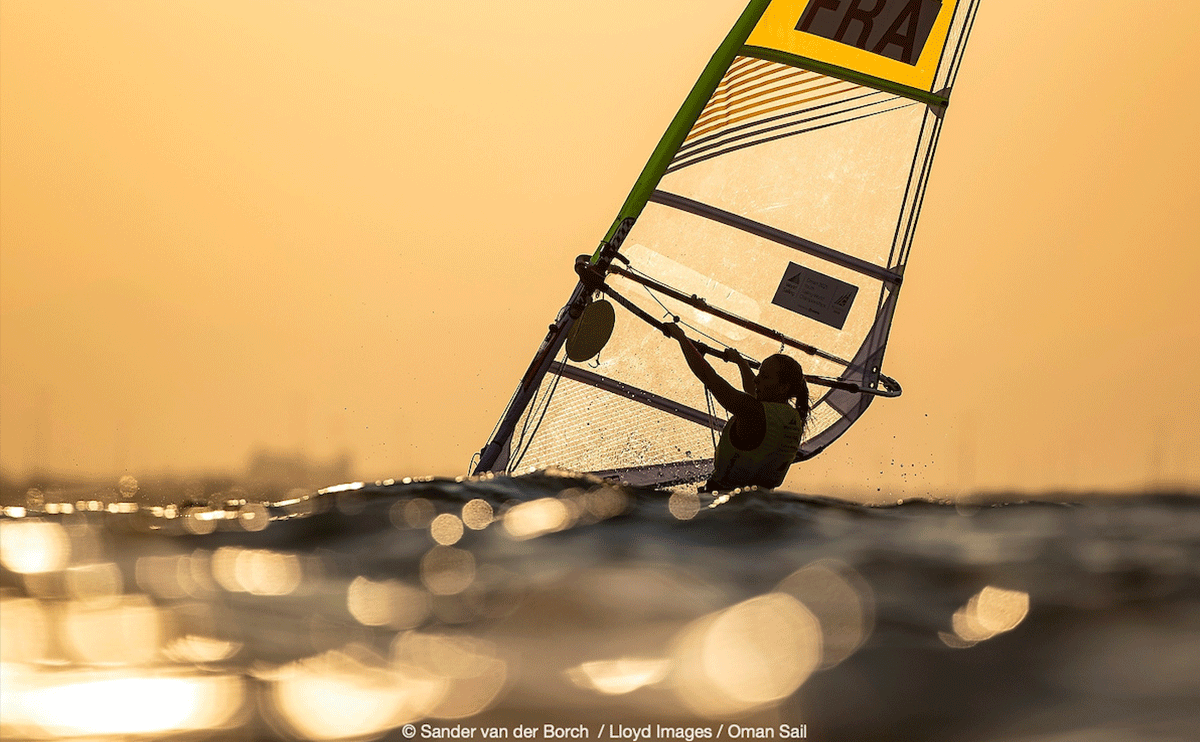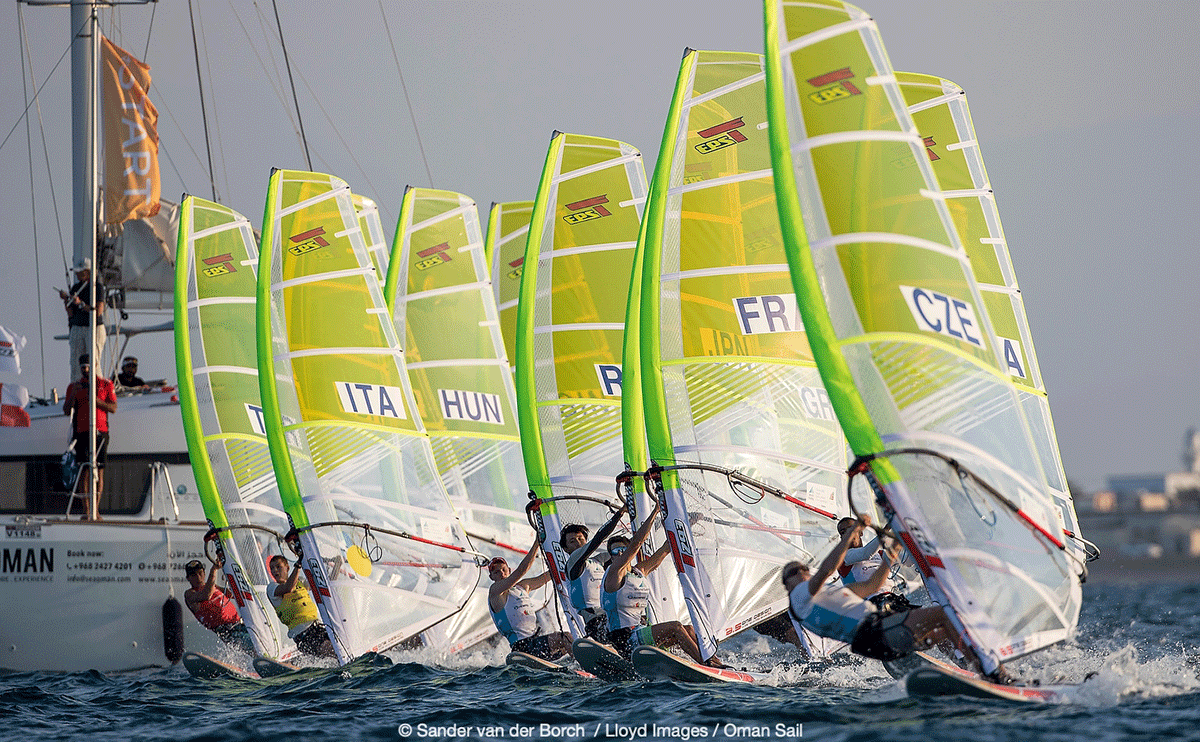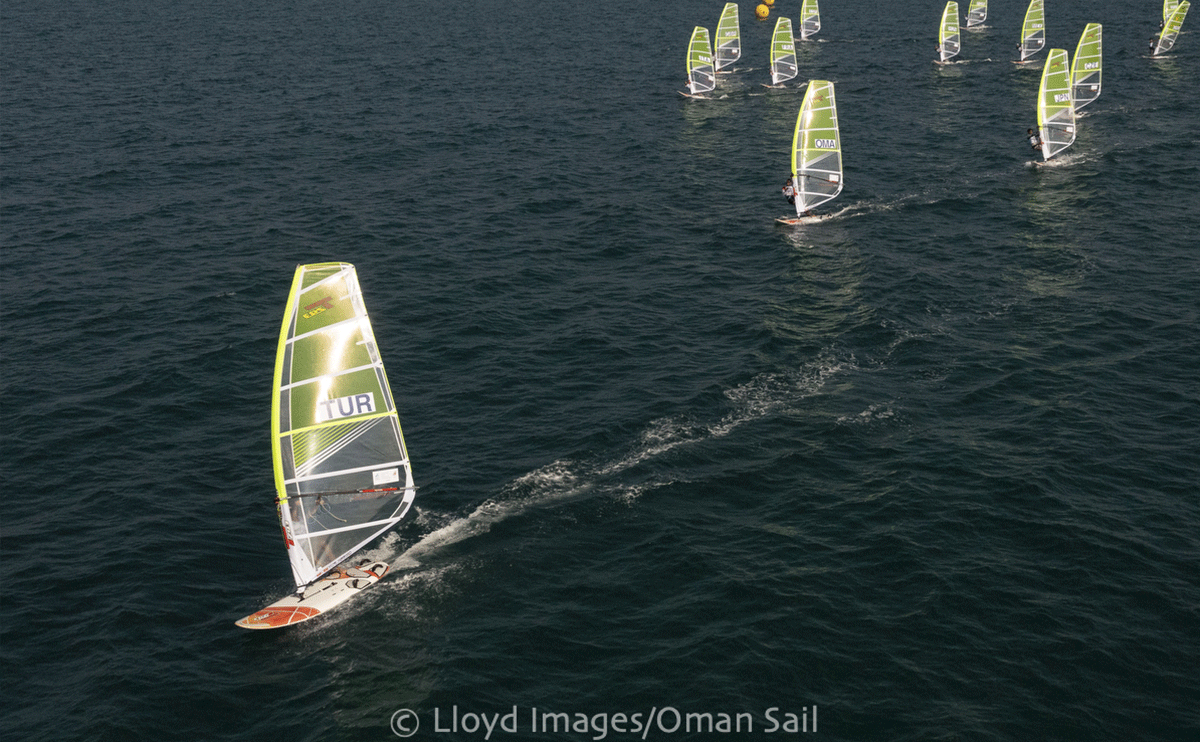 13 DEC 2021


Youth World Sailing Championships by World Sailing is the most prestigious event of the year, because every year the very best young athletes in the world of sailing are on the starting line. Many future Olympic Champions and big names in the world of sailing have participated at this event since it was created in 1971.
This year it's taking place in Oman, in the futuristic water sport tourist resort of Mussanah, 100 km north west of the capital Mascatte. For this 50th edition of the WC, 433 competitors have made the trip from 56 countries, despite all the Covid-related travel difficulties. A great success, and great weather too.

The Championships incorporates various classes, selected every year by the World Sailing Equipment Commission. This year they went with the doubles skiffs, 29er and 420, the solo Lazer dinghy, the Nacra 15 catamaran, the Techno 293+ for windsurf, and kitefoil. All the equipment is provided by the respective manufacturers, making it a 100% monotype event giving all the competitors an equal chance.
After the competitors had collected their equipment, there were training races on Sunday afternoon. Followed by a very enjoyable opening ceremony to officially get the event underway. So the real action started today with the first official races.
The light and changeable morning conditions stabilised later on and the day ended with 12 knots of steady wind. From the first race the usual suspects we all know from this year's Techno 293+ season were already staking their claim in the rankings.
France's Manon Pianazza, 2nd at the World Championships and silver medallist in Techno at the Youth Olympic Games in Buenos Aires, won all 3 races on the opening day in the girls event. Same story for the boys, with Italy's Frederico Pilloni, 2021 Techno 293 U17 World Champion taking the lead with a perfect 3 from 3. In these kind of light/medium conditions, the Techno + configuration of 8.5 m2 sail and 50cm fin once again showed its planing quality once the wind hit 10 – 11 knots. Something all the riders appreciated on what was a fairly tactical course!

Find everything you want to know about the event here : https://worldsailingywc.org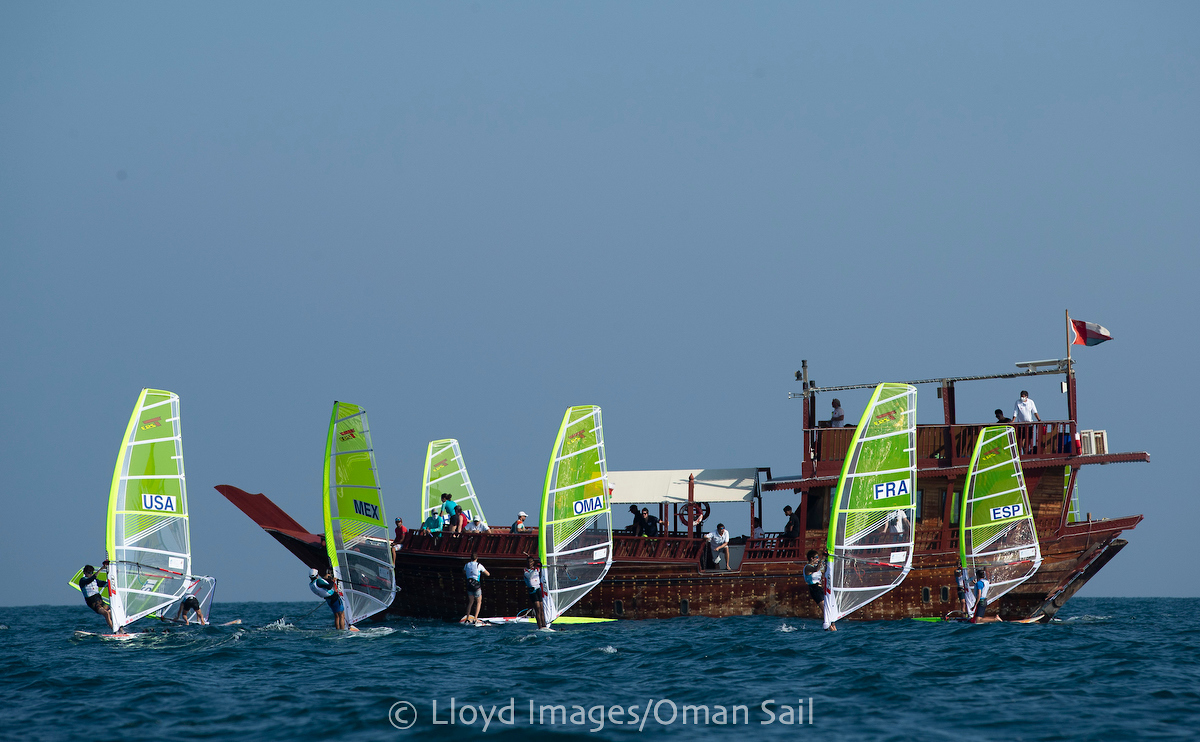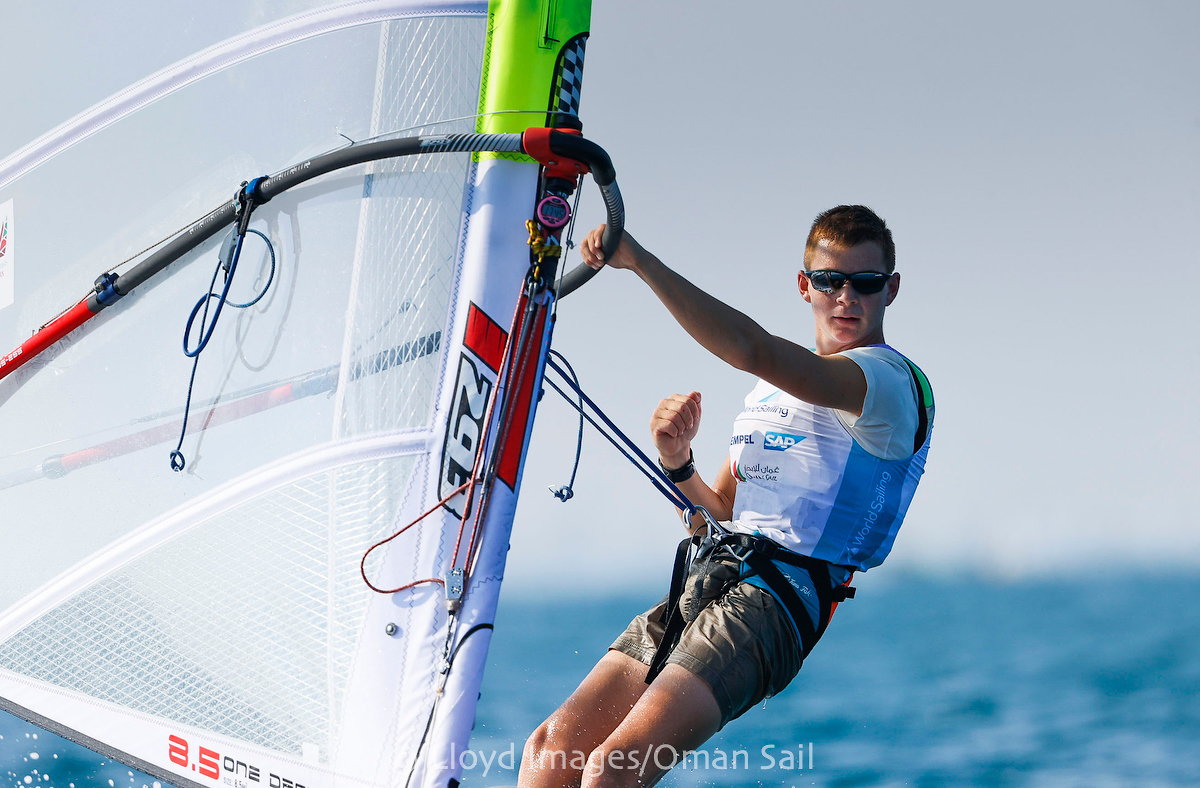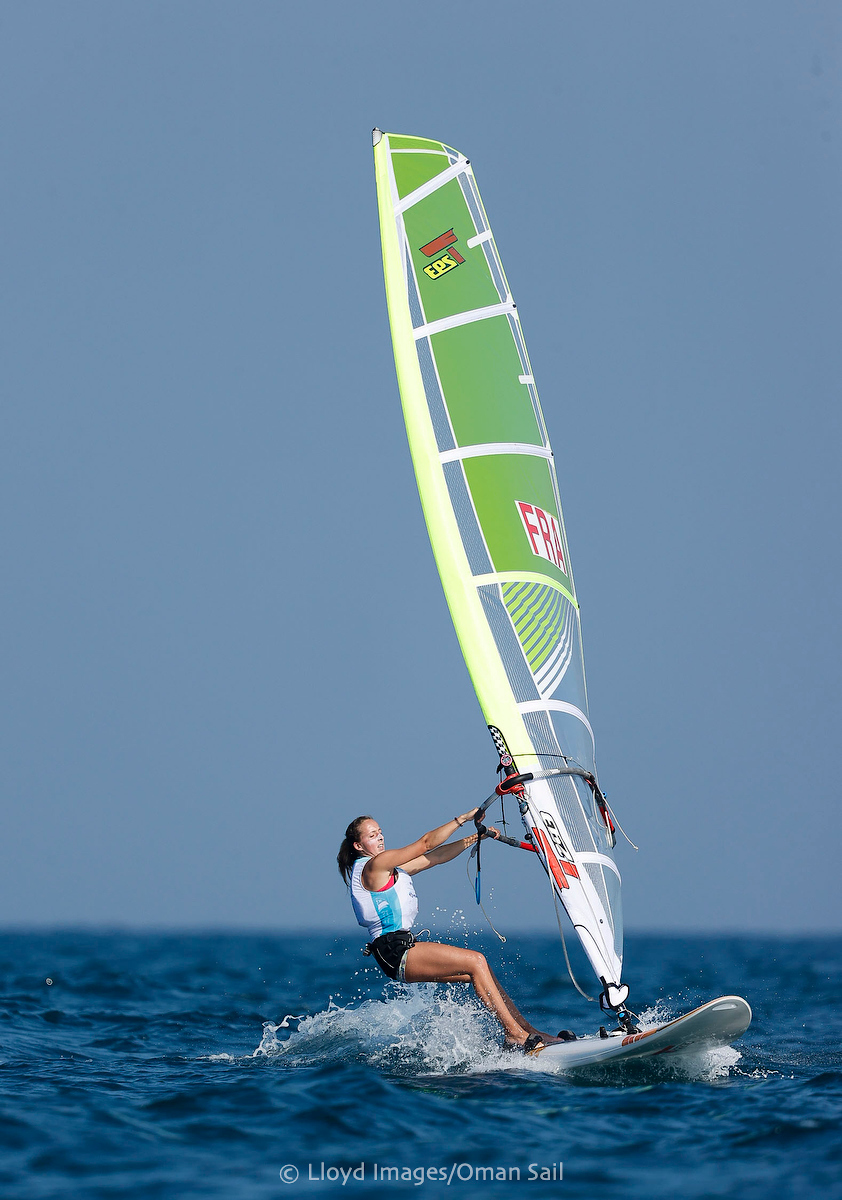 Plus Women: Turkey's Merve Vatan was steady as a rock all week, taking 1st place, beating Russia's Daria Bannaya into 2nd with Greece's Marina Cherouveim grabbing 3rd by a single point.
Plus Men: From the first race there was only ever one winner, experienced Italian Davide Antognoli. He finished well ahead of his compatriot, Alessandro Graciotti in 2nd. Big up to Britain's Boris Shaw who battled through a bad start to his week to claim 3rd place.
U17 Girls: The overnight top 3 all had a bad final day, but Czech Republic rider Kristyna Chalupnikova hung on to take the honours, 2 points ahead of Russia's Polina Ovchinnikova, with Turkey's Naz Ennis racing up to take the 3rd place with a great late run.
U17 Boys: It was total domination by Italy's Federico Pilloni, who swept to 1st place in front of Greek rider Petros Kontarinis, 2nd. Billy-James Coll-Tulloch, Spain, just hung on to his 3rd place.

---
Techno293 European Championships - here we go!
Perfect racing on the Baltic today in frisky conditions, but super warm local welcome.
The steady wind enabled the Race Committee to launch all the divisions for 3 rounds of opening day racing, with another 12 rounds planned for all the next 4 days.
We've had some great energy coming from the competitors and a super friendly welcome from the local windsurfers onsite. Especially nice to see is the fleet of U13s, who wanted to get involved in the class too. For them this year, for the first time, we will have an Under 13s European Champion, and it could be a boy or a girl, unlike the other fleets they are all competing together.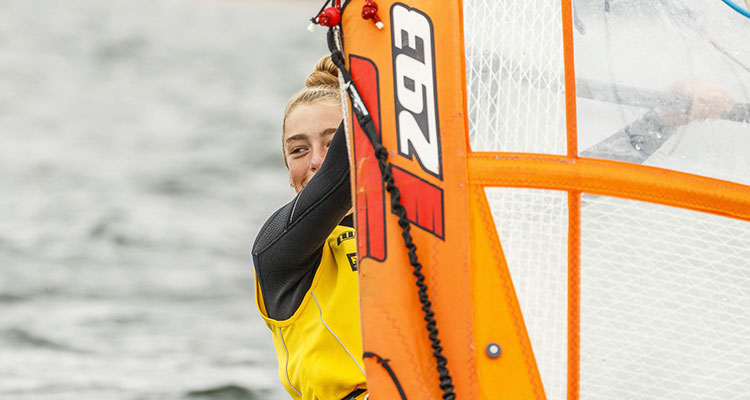 It's early days in the overall rankings, plenty can and certainly will change before Saturday afternoon. But already it's good to see no less than 7 different nations occupying podium positions, some with more positions than others!
In the U13 division, of the 25 entrants the top 3 consists of 2 Italians, Mathias Bortolotti and Pierluigi Caproni, followed by Latvia's Viljams Preiss. The top placed girl is next in the rankings, 4th placed Mariia Tinyakova from Russia.
U15 Girls is currently a Poland 1-2-3, Maria Rudowicz, Maja Pomierska and Sonia Maliszewska. The other 33 entrants are now playing catch-up.
42 U15 Boys started the races today, and at the end of 3 rounds it's another Italian success story with Tiberio Riccini leading, from Israel's Itamar Levi and Russian rapido Dmitrii Nestorenko. All the same, there are just 2 points separating 2nd from 5th. For now.
The U17 Girls fleet, 36 of them, are currently being headed by Poland's Nadia Kulik, chased by Russian rider Ovchinnikova Polina and Spain's Barbara Winau-Ordinas.
More joy for Spain in the U17 Boys contest, where Billy-James Coll-Tulloch is occupying 3rd spot, behind Italy's Fedrico Pilloni and Greece's Petros Kontarinis, 1st and 2nd respectively, in a fleet of 42.
Great news from the Techno Plus division, with nearly 50 riders spread over the 2 fleets. For now, in the Men's fleet, more good news for Italy, with Daivide Antognoli and Alessandro Gracciotti currently 1-3, and Greek rider Meletios Kalpogiannakis in 2nd. The women's fleet day 1 leader is Turkey's Merve Vatan, she's followed by Russia's Daria Bannaya, Greece's Emilia Kosta.
Phew! It's been a great first day, and 4 more to come! The forecast for tomorrow is challenging with strong offshore wind, so keep yourself up to date with all the action as it happens, results, news, updates, videos, photos… You know where to look, you're already there!