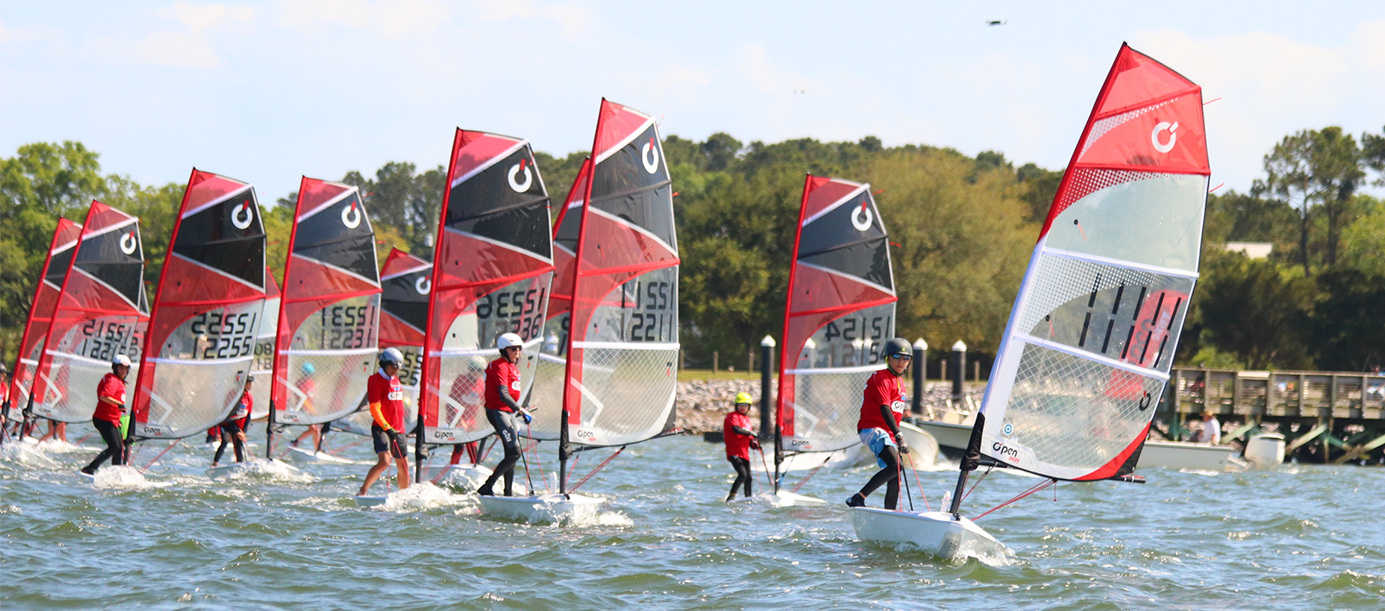 2022 O'pen Skiff North American "Un-Regatta"
April 22 - 24, 2022 | O'pen Skiff North American "Un-Regatta" at James Island Yacht Club, Charleston, SC
O'pen Skiff sailors from Hawaii to Puerto Rico traveled to James Island YC for the 2022 North American "Un-Regatta", and quickly bonded to the O'pen Skiff family atmosphere.
Gorgeous sailing conditions provided super tight racing and up-close spectator viewing. Sixteen competitive races were completed with mandatory boat handling challenges such as capsizes, 360s, and stand-up sailing. Adding to the action were tight mark roundings through the five-buoy slalom course and the much-anticipated Bridge of Doom. The veteran O'pen Skiff sailors thrived in the challenge, while newcomers to the class gained valuable experience and improved dramatically.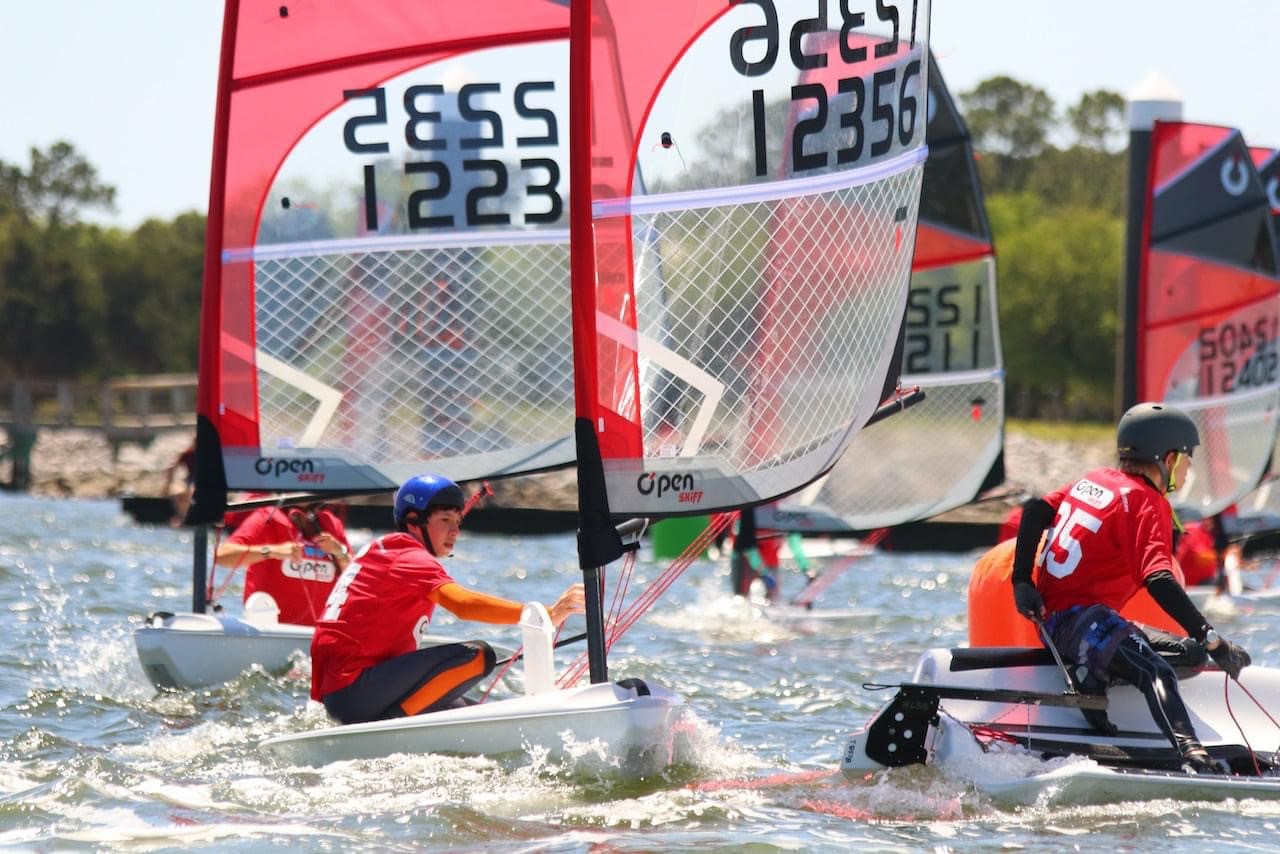 A variety of lead changes and many different race winners ended up with a tie overall on points. In the end, it was Kamakana Vierra from Hawaii Kai Boat Club besting keen sailors from South Carolina- Lachlan Duer (U13 Champ), Ashton Loring, and Arabella Duer. Also in the hunt was Ewan Brazle who honed his skills at Manly Sailing Club in New Zealand.
The freestyle saw 30 teams narrow down to a close Final Four. Regatta Cheese narrowly edged out the San Diego Shredders in a close decision from the judges with a series of coordinated mast climbs, wheelies, and creative dismounts.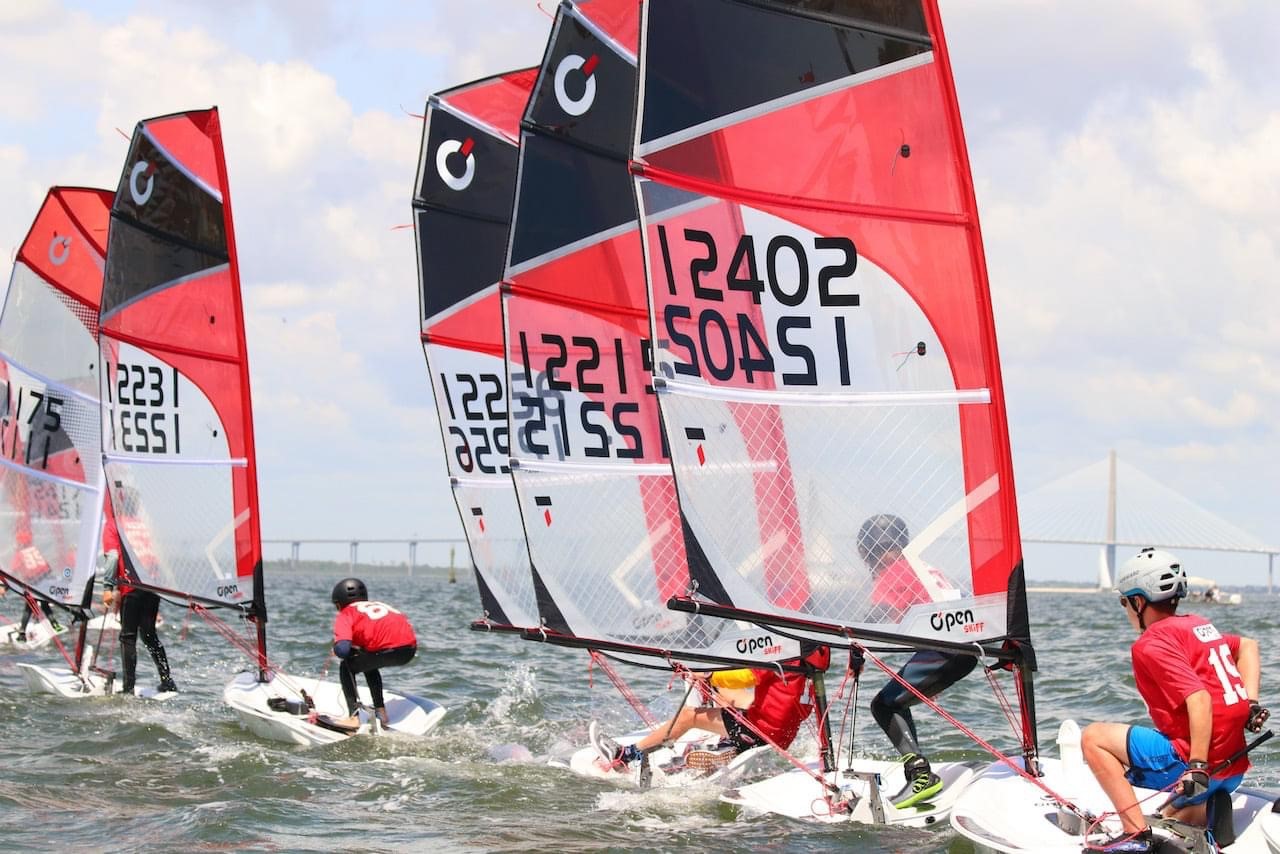 ---
---